Kevin Murphy, professor of history of art, was among the art historians worldwide who watched in disbelief as international news outlets broadcast live images of the massive fire that ravaged the iconic Notre Dame Cathedral in central Paris on Monday, April 15. Murphy, an architectural historian, was interviewed that afternoon and the days following by several news anchors and journalists, beginning with a Monday evening interview on CBS News with Elaine Quijano under the heading "Fire burns through Paris' historic Notre Dame Cathedral."
Murphy discussed the architecture and history of the cathedral as "an iconic monument of the Gothic style," which had survived more than eight centuries and several wars, not to mention its profound symbolic value. As the week progressed, subsequent interviews with Murphy focused on the restoration and rebuilding of Notre Dame Cathedral and the immense challenges of such an undertaking..
Is it possible to rebuild Notre Dame Cathedral after such a devastating fire? Such was the focus of Murphy's interview with Tanya Rivera on CBSN at the top of the program on Tuesday, April 16, at 1 pm. That same day the Rick Gibbons Show (1310 News) in Ottawa featured an interview with Murphy during the second hour of the program.
Richard Lough included Murphy's quote in this Reuters piece, "Old financing dispute hangs over Notre-Dame blaze donations," published on April 16. "There was a continual cry for funds (in the 19th century) because the needs were so great for a building of that size. Necessarily it required enormous expenditures of money just to maintain it," said Murphy.
Designing the rebuild will see two competing forces run up against each other, he said. "Imperative one is to preserve the building as an icon of French architecture, and the other is to make it serviceable for its purposes as a place of worship."
Emily Tamkin published her article on April 16 in the Washington Post, "What cathedrals are vulnerable to burning quickly and take a long time to rebuild," in which she quoted Murphy. "I think what people should understand is the ingenious approach by medieval builders," he said. "The technology of the building is not, of course, technology that we use anymore. In some cases, the actual technology has been under debate for centuries. Trying to understand how it was built is not straightforward."
Kelly McLaughlin at INSIDER published her piece on Wednesday, April 17, "Emmanuel Macron announced plans to rebuild Notre-Dame in 5 years, but it could take much longer," and frequently quoted Murphy. Lori Hinnant interviewed him for an AP (Associated Press) story that ran on April 17: "66 minutes: The frantic race to save Notre Dame." That AP article has been picked up by hundreds of outlets across the country, including TIME Magazine (online), under the title "Paris Fire Fighters Only Had 66 Minutes to Save Precious Notre Dame Artifacts."
Coverage on CNBC regarding the restoration of the cathedral aired on April 17. Murphy was quoted in this piece, "Restoration of the Notre Dame Cathedral could take years and cost upward of $1 billion, experts say," which has been published in 90 or so additional publications. "The timber that was used [in the roof] was cut down hundreds of years ago from forests that don't exist anymore in the quantity they would need for that huge of a structure," Murphy noted. "It would be difficult if not impossible to obtain timber on the scale that was in the roof."
Murphy taped an April 17 interview with the BBC from Oxford and another with the radio station WTOP in DC, which aired that same day.
Blair Kamin interviewed Murphy for his April 18 article in the Chicago Tribune entitled "The French announce a design contest for Notre Dame's destroyed spire: Inspired idea or publicity stunt?"  Viollet-le-Duc's Notre Dame spire, Murphy told Kamin, replaced one that was in bad condition and was taken down in the 1780s. With the new spire, Murphy said, Viollet-le-Duc sought to achieve a sky-piercing exterior expression of the awe-inspiring Gothic verticality that may not have been achievable when the building was constructed in the 12th and 13th centuries. "It was about height and lightness, also the position of the cathedral in the city, marking that important institution," Murphy said.
What about the possibility that Viollet-le-Duc's spire might be replaced with a different design? posed Kamin. "I'm attached to his work," Murphy replied. On the other hand, "the building as it exists has a very long history. There's nothing pure about it. It's been altered and restored over the course of many centuries…It might be interesting to see a proposal for a spire that was compatible with the building but at the same time spoke to our own time the way Viollet-le-Duc's did."
Then, Murphy added, "It could be horrible." The stakes are indeed high.
*The Department of History of Art wishes to thank Spencer Turney, Media Relations and Strategic Communications Specialist, and Ann Marie Deer Owens, Senior Public Affairs Officer, both with Vanderbilt News and Communications, for their role in scheduling Kevin Murphy's interviews with the news media and providing us with the links.
Posted by vrcvanderbilt on April 19, 2019 in HART, News, Vanderbilt University, VRC
---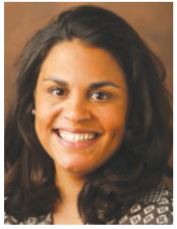 The National Endowment for the Humanities has awarded Rebecca VanDiver, assistant professor of African American art, a 2019 Summer Stipend for $6,000. VanDiver is writing a book on twentieth-century African-American art that addresses the notion of impermanence. Her working title is States of Emergency: Politics of Ephemerality in African-American Art Practices, 1965–2015.
VanDiver teaches courses on modern/contemporary African American and African art and visual culture. Her research, centered on 20th-century black women artists, African American artistic engagements with Africa, and the politics of exhibition and display, has appeared in American Art, Archives of American Art Journal, Space and Culture, Callaloo, and Transition. The Pennsylvania State University Press is publishing her book-length manuscript on the artist Loïs Mailou Jones under the title Negotiating Traditions: Loïs Mailou Jones and the Composite Aesthetics of Blackness.
Posted by vrcvanderbilt on April 17, 2019 in HART, News, Vanderbilt University, VRC
---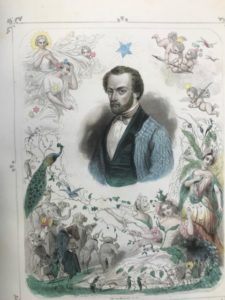 From romance to revolution, flowers flourish as an important part of French culture.  The flower is a significant symbol of France, as its cultivation and the delights of an aromatic bouquet can be found throughout literature.  During the spring semester, it is the season to cultivate the Library collections for their significant blossoms–a rite of spring.
On Wednesday, April 10, Yvonne Boyer, Librarian for Art, History of Art, French & Italian, and the WT Bandy Center for Baudelaire & Modern French Studies, will discuss floral selections from the French collections, from poetry to artists' books, specifically the works of the influential nineteenth-century illustrator, J.J. Grandville. Boyer's talk, entitled Les Fleurs du Printemps: Selections from the French Collections, will begin at 11:10am in the Special Collections Reading Room on the second floor of the Central and Divinity Libraries building.
*llustration from J.J. Grandville's Les fleurs animées (1847), courtesy of the Special Collections Library, Vanderbilt University
Posted by vrcvanderbilt on April 5, 2019 in Events, HART, Lectures, News, Vanderbilt University, VRC
---
A visit to Roman sites in the Mediterranean is memorable not only because of the scale of the buildings and their survival, but also because of the noticeable use of a wide range of decorative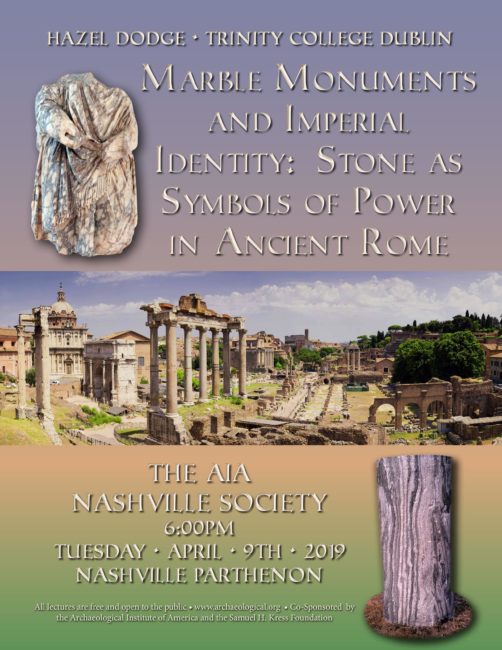 stones, both white and colored. On Tuesday, April 9, at 6 pm in the Nashville Parthenon, Hazel Dodge will deliver an AIA/Kress Alumni Lecture entitled "Marble Monuments and Imperial Identity: Stone as Symbols of Power in Ancient Rome." Dodge is the Louis Claude Purser Senior Lecturer in Classical Archaeology with Trinity College, Dublin.
The Romans employed these decorative stones in both public and private buildings on an unprecedented scale, being prepared to quarry them in huge quantities and transport them the length of the Mediterranean and beyond.  This practice had its origins in the capital of the empire, where initially these stones were brought back to Rome as spoils of war and used by triumphant generals to advertise military victories and to enhance their political position.  Later, the emperors' building projects transformed this exploitation to a level of activity never seen before or since.
In her lecture Dodge will examine not only the technology involved in the quarrying and transport of these resources, but also the ideologies of imperial power and the role these stones played in transforming not only the city of Rome but also the other cities of the Roman Empire.
Dodge focuses her research on construction techniques and the building technology of the Roman Empire, especially in the eastern Mediterranean. She is interested in the quarrying, transport, distribution and use of decorative stones in the Roman world; ancient spectacle and the buildings which were developed to accommodate the different types of entertainment; and urbanization in the ancient world, particularly the development of the City of Rome.
Free and open to the public, the lecture is cosponsored by the Nashville Society of the Archaeological Institute of America (AIA) and the Samuel H. Kress Foundation. Those who plan to attend the lecture are encouraged to call the Nashville Parthenon at 615.862.8431 to reserve a seat. The Parthenon is located at 2500 West End Avenue in the Centennial Park.
Posted by vrcvanderbilt on April 4, 2019 in Events, HART, Lectures, News, Vanderbilt University, VRC
---
Renée Ater, associate professor emerita, American Art, The University of Maryland, studies monuments to the nation's slave past. In a research project funded by the Smithsonian Institution, National Endowment for the Humanities, and the Getty Research Institute, Ater is documenting twenty-five memorials and monuments to slavery and its victims in twenty-three states across the South, Midwest, and Northeast.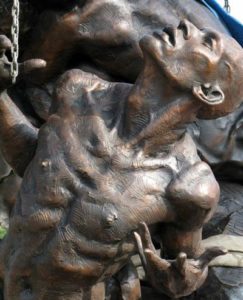 Ater will deliver the Norman L. and Roselea J. Goldberg Lecture on Thursday, April 11, at 4:10 pm in Cohen 203, with a reception to follow in the atrium. Her lecture, "Death, Remembrance, and the Slave Past," is about a place of reckoning with the slave past, of erasure and discovery, of acknowledgement and reclamation.
Dedicated in 2014 with an elaborate community celebration, the Contrabands and Freedmen Cemetery Memorial in Alexandria, Virginia, contains contemporary gravestones of unidentified adults and children, an open structure named the Place of Remembrance, and a monumental statue, Mario Chiodo's Path of Thorns and Roses, a towering series of men and women cast in bronze.
During the American Civil War, the cemetery served as the burial place for more than 1,800 African Americans who fled to Alexandria from surrounding slave states to escape the horrors of bondage. After the war, it fell into disrepair, eventually displaced from city maps and forgotten, with a gas station built over the site in the 1950s. Rediscovered in the 1980s through a chance find in an archived newspaper, the cemetery became the focus of intense interest with archaeological excavations beginning in the late 1990s. The memorial marks the graves, commemorates the dead, and attempts to represent the anguish of the slave experience.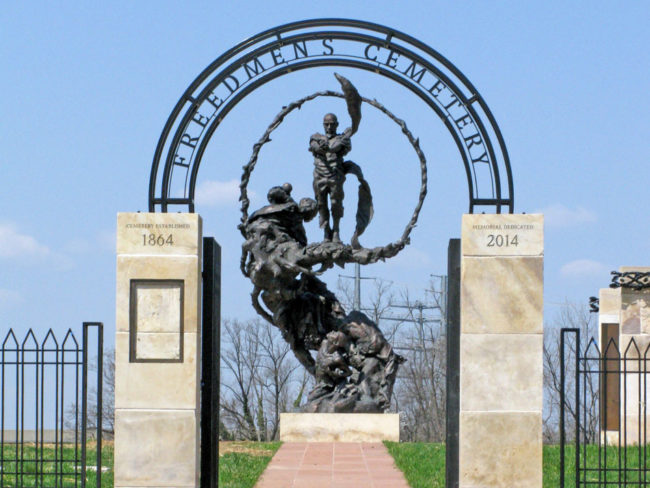 Ater's lecture investigates the recovery of the Contrabands and Freedmen Cemetery Memorial in the twenty-first century. Several ideas frame her talk: the cultural power of the dead body to do work in the present; the absence of a name connected to the dead body and the compulsion to name the deceased in order to anchor and memorialize the dead in the past, present, and future; a community's desire to reckon with and monumentalize the slave past; and the dialectic between death and hope/freedom in visual and rhetorical forms.
Currently a senior fellow at the Smithsonian American Art Museum in Washington, DC, Ater is working on her digital project, Contemporary Monuments to the Slave Past: Race, Memorialization, Public Space, and Civic Engagement, and investigating how we visualize, interpret, and engage the slave past through contemporary monuments to slavery created for public spaces.
*Detail from Mario Chiodo's Path of Thorns and Roses, bronze; and full view of the Contrabands and Freedmen Cemetery Memorial (2014), Alexandria, VA.
Posted by vrcvanderbilt on April 2, 2019 in Events, HART, Lectures, News, Vanderbilt University, VRC
---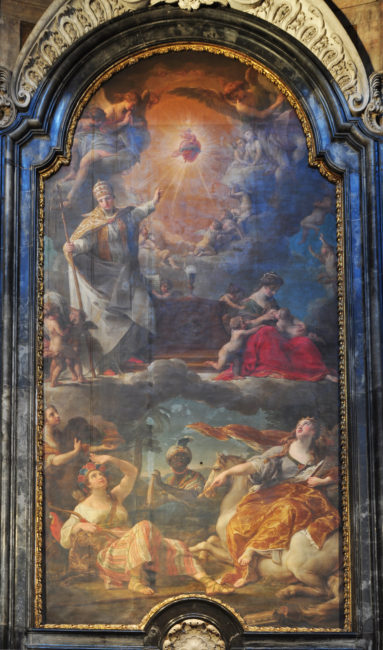 Christopher Johns, Norman L. and Roselea J. Goldberg Professor of History of Art, will deliver a paper on March 28 at the International Conference of the National Library of Portugal in Lisbon. His paper is entitled "Queen Maria I, Pope Pius VI, and the Sacred Heart of Jesus: Lisbon, Rome, and the Counter Enlightenment." The overall theme of the conference is "Rome and Lisbon in the Eighteenth Century: Music, the Visual Arts, and Cultural Transfer."
Johns will examine the political and religious policies of Queen Maria I of Portugal (reigned 1777-1816) in the context of the construction and decoration of the Basilica of the Estrêla in Lisbon, the first church in the world dedicated to the Sacred Heart of Jesus.  The Queen's support for the Sacred Heart devotion was shared in Rome by Pope Pius VI, who granted the Portuguese court's request to extend the Cult of the Heart to Portugal and its empire.
Pompeo Batoni, Europe's most celebrated painter, was commissioned for a series of seven grand altarpieces for the new basilica.  The subjects chosen are allegorical and mystical in nature, countering currents in Enlightened Catholicism that emphasized service and social utility over mystical revelation as the truest form of devotion.  Indirectly, Maria and Pius were expressing support through visual culture of the Jesuits, who had been abolished in 1773 but who would be reinstated by the Papacy after the fall of the Napoleonic Empire in 1816.
A few days before leaving for Lisbon, Johns presided at the Presidential Address by Melissa Hyde, University of Florida, on March 22 at the annual meeting of the American Society for Eighteenth-Century Studies held in Denver.
*Pompeo Batoni's Universal Devotion to the Sacred Heart of Jesus, the high altarpiece for the Basilica of the Estrêla, 1781, which is still in situ.
Posted by vrcvanderbilt on March 26, 2019 in Conferences, Events, HART, Lectures, News, Vanderbilt University, VRC
---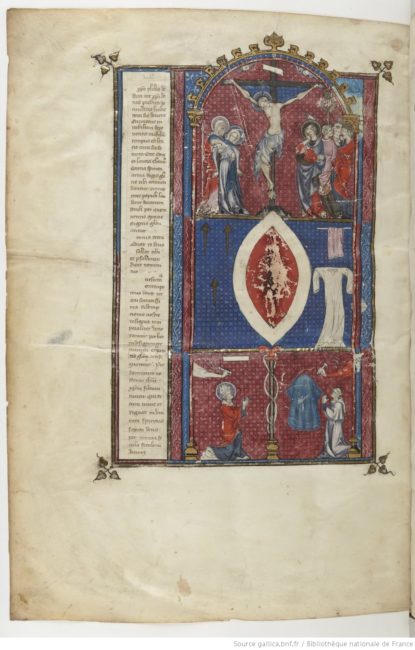 Readers in the late Middle Ages sometimes destroyed their manuscripts in the very act of handling them through acts of veneration, ritual, and public performance. Kathryn Rudy, manuscript historian and professor in the School of Art History, University of St Andrews, Scotland, will deliver the Norman L. and Roselea J. Goldberg Lecture on Wednesday, April 3, at 4:10 pm in 203 Cohen Memorial Hall, with a reception to follow in the atrium. Her lecture is entitled "Rubbing, Touching, and Kissing Medieval Manuscripts in the Late Middle Ages."
As literacy grew during the three centuries before the printing press, people learned not only how to read, but also how to handle their manuscripts. Certain physical gestures that readers enacted with illuminated manuscripts—including kissing or laying hands on certain images, and rubbing out the faces of others—imparted a ritual significance to books. Just as our 21st-century culture of ever smaller screens has created a set of gestures and habits that had not previously existed (typing with two thumbs, scrolling, clicking, tapping), reading manuscripts, which were increasingly available in the late Middle Ages, also gave people a new set of physical gestures, several of which destroyed the images in their books.
In her lecture Rudy will consider the settings and circumstances by which readers learned to handle—and deface—their manuscripts. People in authority, including priests, teachers, parents, and legal officials, touched books publicly to carry out rituals. In so doing, they inadvertently taught audiences how to handle books in highly physical ways. Cumulative wear in books testifies to how they were used and handled.
Rudy's research concentrates on the reception and original function of manuscripts, especially those manufactured in the Low Countries, and she has pioneered the use of the densitometer to measure the grime that original readers deposited in their books. She is currently developing ways to track and measure user response to late medieval manuscripts.
Rudy is the author of five books, including Rubrics, Images and Indulgences in Late Medieval Netherlandish Manuscripts (Leiden: Brill, 2017); Piety in Pieces: How medieval readers customized their manuscripts (Open Book Publishers, 2016); and Postcards on Parchment: The Social Lives of Medieval Books (Yale University Press, 2015).  She held a Paul Mellon Senior Fellowship (2017-2018) to write a book about physical interactions with the manuscript in late Medieval England. She currently is a fellow (2018-2019) at the Netherlands Institute for Advanced Study in Amsterdam to complete a book about manuscript production in Delft. She has a Leverhulme Major Research Grant (2019-2022) for a study titled "Measuring medieval users' responses to manuscripts: New technological approaches."
Sponsored by the Department of History of Art, the Goldberg Lecture is free and open to the public. Parking is available in all non-reserved spaces in Lot 95 near Cohen Hall, off 21st Avenue South on the Peabody campus and across from Medical Center East. For more information, call the department at 615.322.2831.
*Manuscript folio with a design featuring the Wound of Christ, which has been severely scraped (Paris, BnF, Ms. Fr. 574, fol. 140v.)
Posted by vrcvanderbilt on March 22, 2019 in Events, HART, Lectures, News, Vanderbilt University, VRC
---
Dorina Moullou, an archaeologist with the Hellenic Ministry of Culture and Sports, will deliver the keynote lecture for the upcoming symposium PARTHENON2: Digital Approaches to Architectural Heritage on Thursday, March 28, at 6 p.m. at the Nashville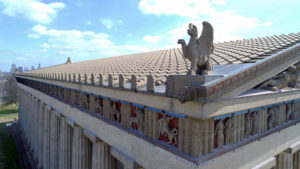 Parthenon, Centennial Park. Her lecture is entitled "On the Sacred Rock: The Athenian Acropolis from the Drawing Board to the Digital." Organized by Betsey Robinson, acting chair and associate professor of history of art, the symposium will continue on Friday and Saturday (March 29-30) at 9 a.m. in the Reading Room of Vanderbilt Divinity School and feature an exciting array of scholars applying advanced digital technologies to the study and documentation of historical architecture around the world.
"As the 'Athens of the South,' Nashville has long prided itself as a city of humanistic inquiry and world heritage," said Robinson. "This symposium builds upon this local tradition and an active community of Vanderbilt researchers working in digital studies of architecture and art, space and place, and cultural heritage."
Because the original Parthenon now stands in ruins in Athens, the Nashville Parthenon is a tremendous resource not only for local scholars and students, but also for archaeologists who come from around the world to experience the architecture, art, and effects of space and light in this 1920s scale model of the original. In 2006, an international symposium at the Parthenon considered "Architecture, Sculpture, and Politics in Ancient Athens." PARTHENON2 follows that tradition, taking Nashville's Parthenon as a venue, a subject of study, and a springboard for a broader discussion of digital methods in architectural heritage studies and beyond.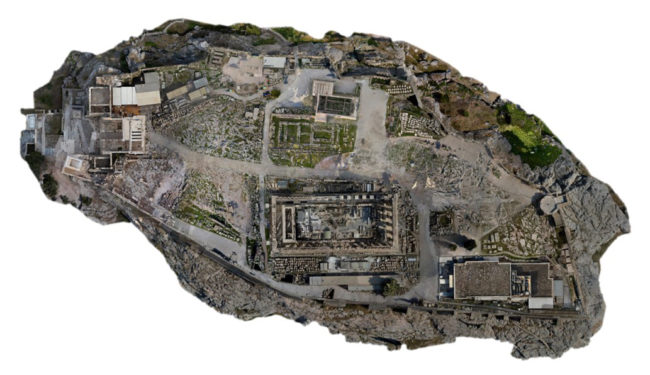 The Acropolis of Athens is the "most striking and complete ancient monumental complex in existence, an architectural treasure that belongs not only to Greek patrimony but to worldwide cultural heritage," said Moullou, who will discuss the efforts of topographic and photogrammetric recording of the Acropolis from 1975 until today. In particular, she will focus on the 3D recording of the Acropolis and its monuments in the project, Development of Geographical Information Systems on the Acropolis of Athens.
Moullou will review the 900,000-euro project, describing the techniques used for data acquisition and processing (both geodetic and photogrammetric) and presenting results and deliverables.Today the tremendous value of this project is apparent in the published and posted results (https://acropolis-gis.ysma.gr/), and by the fact that the data have already been used in other research and restoration work, connected mainly with the fortification walls and the underlying rock of the Acropolis.
Her lecture is sponsored by the PARTHENON2 Symposium, along with the Archaeological Institute of America and the Conservancy for the Parthenon and Centennial Park.
The symposium will feature four sessions, three to be held on Friday, March 29, addressing Multimodal Research on Buildings and Settlements; Applied Photogrammetry; and  Parthenon2 (Pedagogy and Funding Digital Heritage Studies). On Saturday, March 30, the fourth session will focus on Virtual Architectures/Global Perspectives.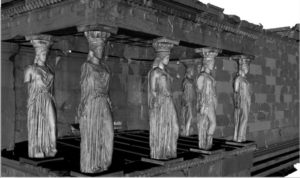 All innovators in digital heritage studies, the invited speakers will discuss their creative use of tools and methods such as photogrammetry, digital modeling/rendering, virtual reality, spatial analysis, and interaction geography to better understand and explain premodern architecture and urban landscapes around the world, as well as the human experiences within them. Formal research presentations will alternate with discussion sessions and informal demonstrations, allowing participants and audience to discuss theoretical and methodological problems, and to strategize about research design, best practices, teaching, and sharing results with the public.
The PARTHENON2 Symposium is sponsored by Vanderbilt University Research Scholar Grant Program, Trans-Institutional Digital Cultural Heritage Cluster, Vanderbilt Institute of Digital Learning, Vanderbilt Center for Digital Humanities, Mellon Faculty Fellowship in Digital Humanities, Department of History of Art, and Vanderbilt Initiative for Interdisciplinary Geospatial Research.
For more information, email keitlyn.alcantara@vanderbilt.edu or betsey.a.robinson@vanderbilt.edu or see PARTHENON2: Digital Approaches to Architectural Heritage.
*Nashville Parthenon (courtesy of the Conservancy for the Parthenon and Centennial Park); Orthomosaic, Athenian Acropolis (courtesy D. Moullou); and 3D model, Erechtheion, Acropolis, Athens (courtesy D. Moullou)

Posted by vrcvanderbilt on March 22, 2019 in Conferences, Digital Humanities, Divinity School, Events, HART, HART in Nashville, Lectures, Nashville Arts, News, Technology, Vanderbilt University, VRC
---
The Conversation, "A half-century before the hashtag, artists were on the front lines of #MeToo" by Vivien Green Fryd, professor of history of art:
The #MeToo movement has had a sweeping effect on politics, organized religion, educational institutions, Hollywood, sports and the military.
The cultural prominence of rape and sexual assault might be new. Efforts to bring attention to the issue, however, are not.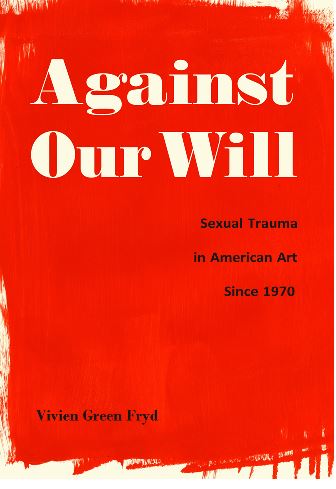 Beginning in the 1970s, a group of female artists in the U.S. started confronting rape, incest and sexual assault through performances, videos, quilts and other nontraditional media.
By tackling a taboo subject, they were at the forefront of raising public awareness of these issues. In my new book Against Our Will: Sexual Trauma in American Art Since 1970, I detail how their relentless efforts to end the silence surrounding sexual violence against women reverberates in the #MeToo movement today.
Continue reading and viewing images in The Conversation….
*This article originally appeared in The Conversation on March 19, 2019, and was reprinted in the San Francisco Chronicle (March 19) and The Huffington Post (March 26).
Posted by vrcvanderbilt on March 21, 2019 in HART, News, Vanderbilt University, VRC
---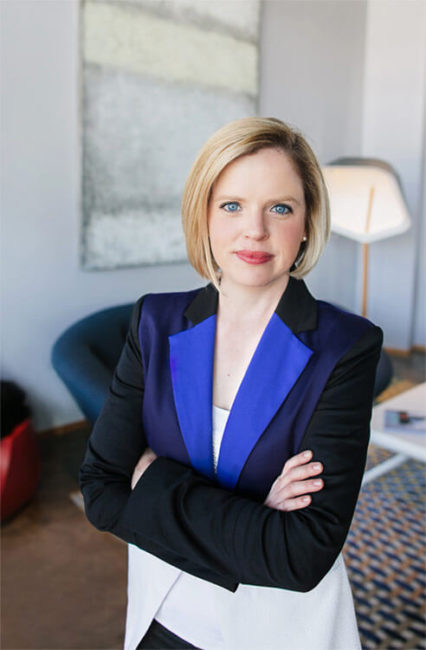 Art is a part of our lives. It can be a blend of old and new, sophistication and whimsy, design and deeper meaning.—Jennifer Klos, HART alumna, art consultant and owner of Collector House Inc.
The Department of History of Art is launching a new series called Careers for HART Majors and Minors–Life After HART. Our inaugural speaker will be Jennifer Klos, a Vanderbilt alumna with a double major in history of art and French. Join us for lunch and her presentation on Wednesday, March 20, between 12 and 2pm in HART's Visual Resources Center, 134 Cohen Memorial Hall.
In 2015 Klos founded Dallas-based Collector House Inc., a boutique art advisory firm specializing in the acquisition of modern and contemporary art, including fine and decorative arts, that provides clients with comprehensive services in art collecting, collection curatorship, and educational programs.  A successful professional in the commercial art world, Klos describes herself as "curating with a collector's eye and a traveler's heart." She enjoys sharing her curatorial eye, knowledge and expertise of the art world with clients in a fun and accessible manner.
"Art is layered and storied," she wrote. "Collected spaces, whether in a home or a gallery, should feel that way, too. At the heart of it I'm a curator who helps people choose. I love bringing that blend of art and design to the work I do."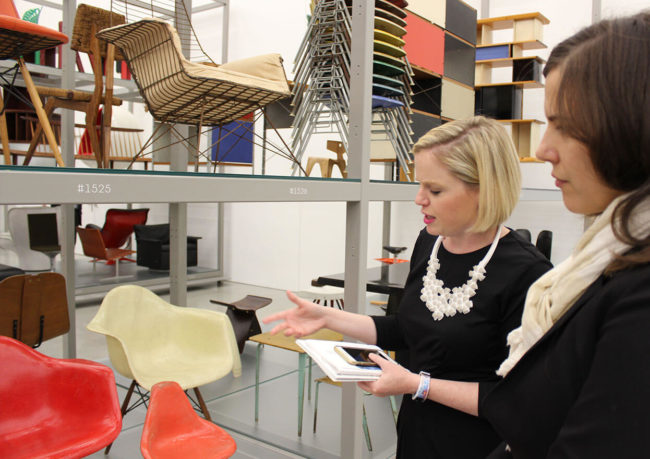 During her eight-year tenure as curator at the Oklahoma City Museum of Art, Klos organized national and international exhibitions, expanding the presentation of decorative arts and design, and contemporary art installations. She earned her master's degree in the history of decorative arts, design, and culture from the Bard Graduate Center in New York. Her master's thesis is titled The Fashioned Travel Case: Women's Luggage in Postwar America, 1946-1960. She is a graduate of London's Inchbald School of Design and Christie's Education London.
Her scholarly interests in decorative arts include the history of carpets, textiles, dress, ceramics and silver, with an emphasis on English decorative arts. As an independent curator and art historian, she regularly lectures on the topics of art collecting, design history, and English country houses. She is a board member of the American Friends of Attingham, a scholarly organization devoted to the study of English country houses and collections, and a member of the Association of Art Museum Curators (AAMC), The Decorative Arts Trust, and the Costume Society of America.
Photographs courtesy of Jennifer Klos
Posted by vrcvanderbilt on March 13, 2019 in Events, HART, Lectures, News, Student/Alumni, VRC
---