Home » Events » Matthew Worsnick Leads Curation Seminar Trip to New York City October 25-27
Matthew Worsnick Leads Curation Seminar Trip to New York City October 25-27
Posted by vrcvanderbilt on Tuesday, November 13, 2018 in Events, HART, News, Student/Alumni, Vanderbilt University, VRC.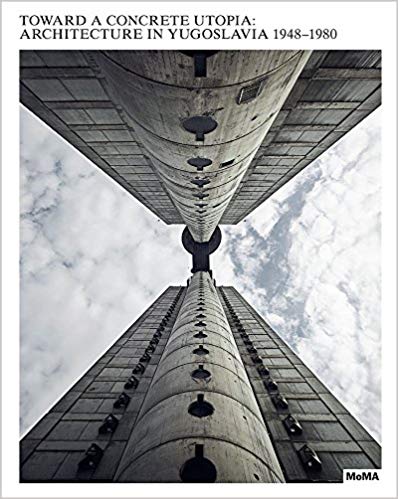 From the sculptural interior of the White Mosque in rural Bosnia, to the post-earthquake reconstruction of the city of Skopje based on Kenzo Tange's Metabolist design, to the new town of New Belgrade, with its expressive large-scale housing blocks and civic buildings, the exhibition examines the unique range of forms and modes of production in Yugoslav architecture and its distinct yet multifaceted character. (The Museum of Modern Art's "Toward a Concrete Utopia: Architecture in Yugoslavia, 1948-1980")
Matthew Worsnick, assistant professor of the practice of art history, and students in his advanced seminar and exhibit course, "Exhibiting Historical Art: Architecture at MoMA," recently returned from New York City where they viewed MoMA's exceptionally designed show, "Toward a Concrete Utopia: Architecture in Yugoslavia, 1948-1980," and met with members of the curatorial team. In their seminar the students are investigating both the curation of the exhibition and its subject matter, which Worsnick describes as "the philosophically intricate, sometimes surreal, often spectacular architecture produced by the communist state of Yugoslavia during the Cold War." As a Mellon Foundation Fellow in MoMA's Department of Architecture and Design, Worsnick worked on the exhibition and contributed to a companion volume published to coincide with the exhibition.
Read more about the class trip in a blog post contributed by Lillian Boyle, a Vanderbilt graduate student pursuing a masters degree in the department of history of art.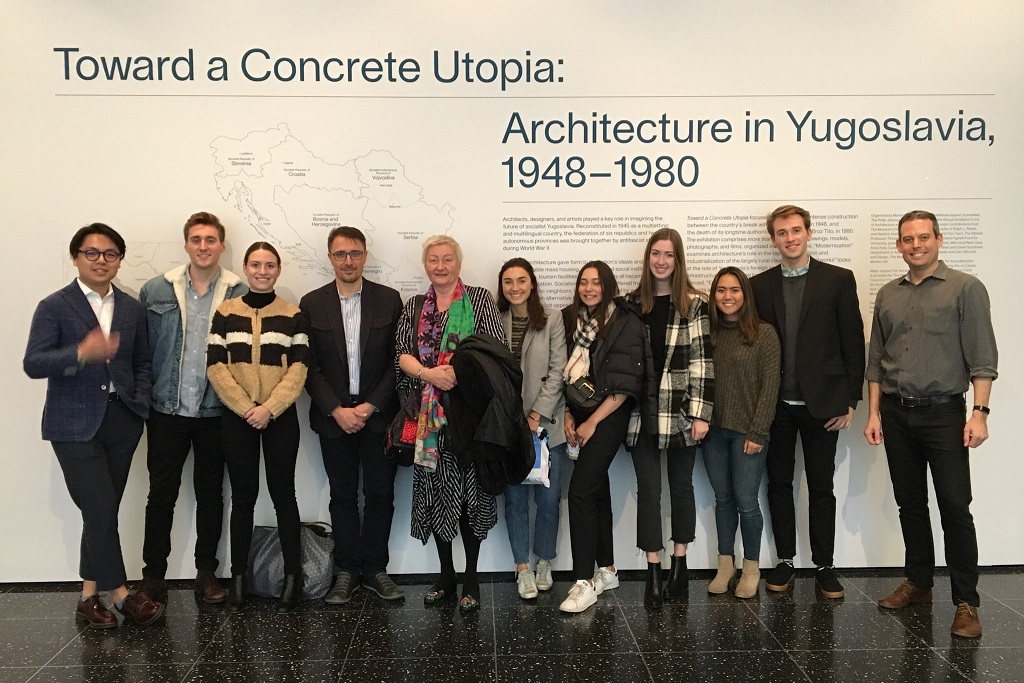 ---