Home » HART » Maymester Paris 2019: Modern French Art & Architecture in Paris
Maymester Paris 2019: Modern French Art & Architecture in Paris
Posted by vrcvanderbilt on Monday, November 26, 2018 in HART, News, Student/Alumni, VRC.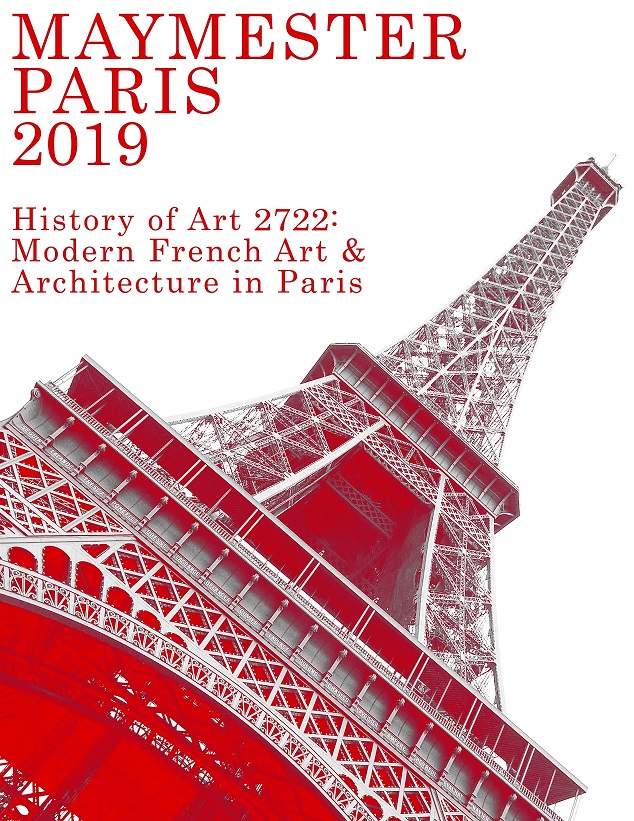 Leonard Folgarait, professor of art, is offering a Maymester 2019 course entitled Modern Art and Architecture in Paris (HART 2722) that will be held in the "City of Lights" from May 6-31. Paris was the center of western modern art movements throughout the 19th century until the mid-20th century. The major styles of painting, sculpture, architecture and various other media of this period were developed in this city, which became the exemplary modern city in western Europe and developed an extensive infrastructure of such cultural institutions as art academies, private galleries, and vast museums.
In the field of city planning, Paris led the development of urban modernization in western Europe in the second half of the 19th century with a vast reconstruction project that produced the central sections of Paris that we know today. The architecture of Paris in these two centuries has also set the standard for modernist styles, which includes the industrial aesthetic of both the Eiffel Tower and the Centre Pompidou, the gleaming glass pyramids of I.M. Pei's design for the Louvre, and the stark minimalism of the National Library. Alongside such modernist examples one finds the opulent Paris Opera building and the dramatic redesign of the d'Orsay Train Station into the d'Orsay Museum.
Students will be immersed in an experience of studying art and architecture in Paris and will spend class periods touring sites in Paris, including the Eiffel Tower, the Musée d'Orsay, the Musée Picasso, two opera houses, a major department store, public parks, and the Centre Pompidou.
Instruction will be a combination of classroom lectures and intensive presentation and discussion of the art works and architecture in their presence. There will no traditional lectures, quizzes or exams, but rather an immersive experience in the actual viewing and analysis of artworks devoted to understanding how and why Paris has been such an important center of modern art. Students will write three 5-page interpretive papers on artworks or architecture located in Paris as exercises in first=hand analysis.
Applications are due by January 31, 2019. Interested applicants are encouraged to contact Leonard Folgarait with questions at: leonard.folgarait@vanderbilt.edu.
---