Home » Conferences » Sheri Shaneyfelt Lectures on Perugino's Workshops in Florence and Perugia at Venice Conference
Sheri Shaneyfelt Lectures on Perugino's Workshops in Florence and Perugia at Venice Conference
Posted by vrcvanderbilt on Wednesday, December 5, 2018 in Conferences, Events, HART, Lectures, News, Vanderbilt University, VRC.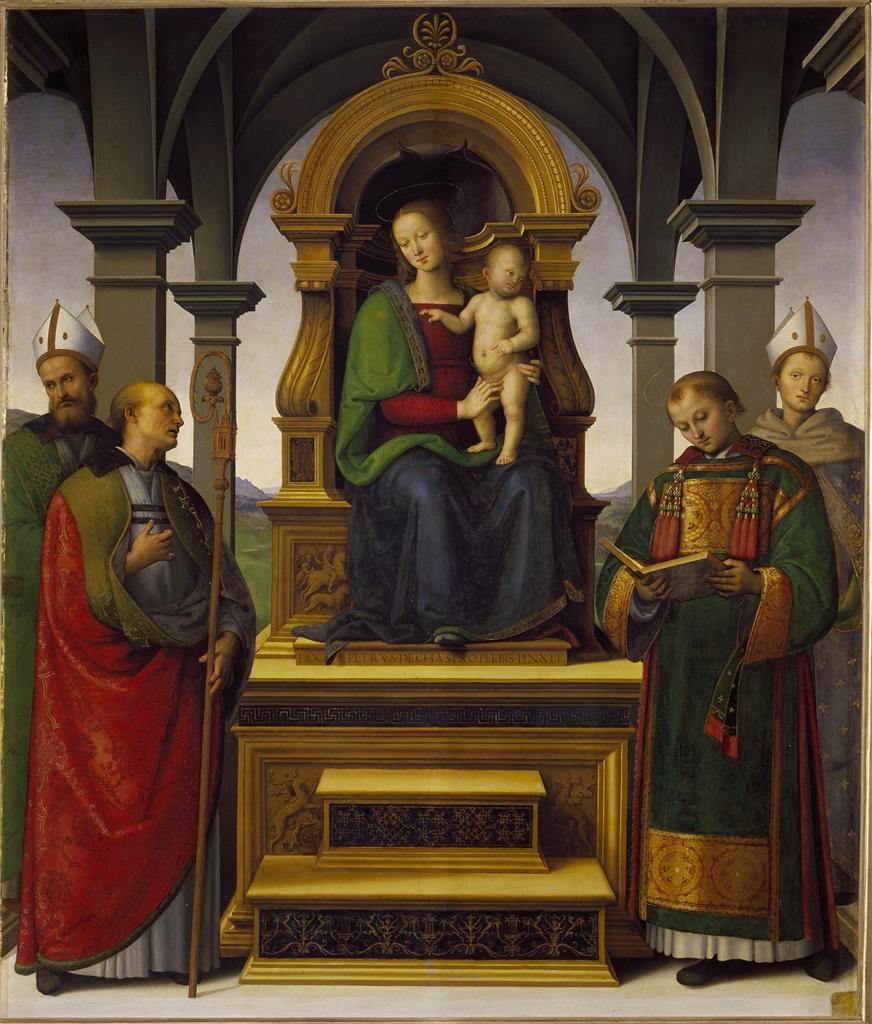 Sheri Shaneyfelt, principal senior lecturer in the history of art and the department's director of undergraduate studies, presented a paper at the University of Warwick in Venice conference on November 27, which was held in the fifteenth-century Palazzo Pesaro-Papafava. Her talk was entitled "Renaissance Painting in Perugia: Pietro Perugino and the Italian Renaissance Workshop."
In the year 1500, theSienese banker Agostino Chigi, writing from Rome to his father in Siena, described Pietro Perugino as "il meglio maestro d'Italia." The classicizing solemnity, simple, formal beauty, and jewel-toned palette of his compositions were frequently imitated by his pupils, contemporaries, and followers. To meet rising demand, Perugino operated sizeable botteghe in both Florence and Perugia, from 1487 to 1511.
After considering the nature and composition of Perugino's workshops, Shaneyfelt focused on the Società del 1496, a cooperative of five artists working in Perugia who capitalized on their ability to replicate Perugino's manner, modeling compositional designs after the master. Their alliance, together with their interrelations among other local artists, is indicative of the community of collaboration inherent in the production of art in Renaissance Italy. Lastly, she introduced a group of pictures formulated after Perugino's own, yet in the tondo format, which was far more common in Florence.
*Pietro Perugino, Pala dei Decemviri, tempera grassa on panel, 1495-1496, 193 x 165 cm, Vatican Pinacoteca.
---