Home » Events » Memorial Service for Barbara Tsakirgis Set for February 23
Memorial Service for Barbara Tsakirgis Set for February 23
Posted by vrcvanderbilt on Wednesday, February 6, 2019 in Events, HART, News, Vanderbilt University, VRC.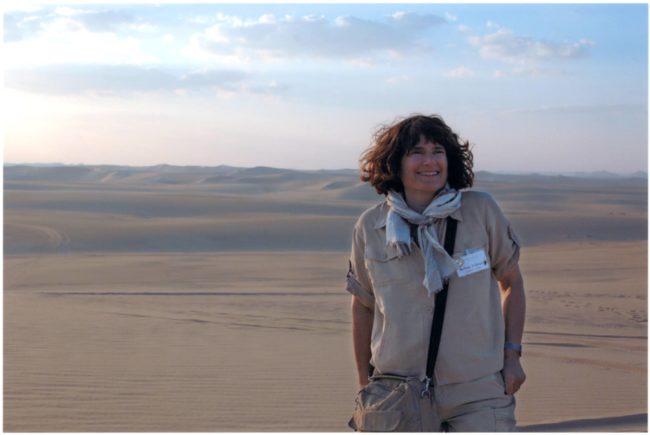 The History of Art Department is deeply saddened by the loss of Barbara Tsakirgis, beloved colleague and teacher, who died at home on January 16 after a three-year battle with ALS. A renowned scholar on ancient Greek domestic architecture, she was a professor of history of art, emerita, and classical studies, emerita, having joined the Vanderbilt faculty in 1984.
A memorial service for Tsakirgis will be held Saturday, February 23, at 2 p.m. in Benton Chapel on the Vanderbilt campus.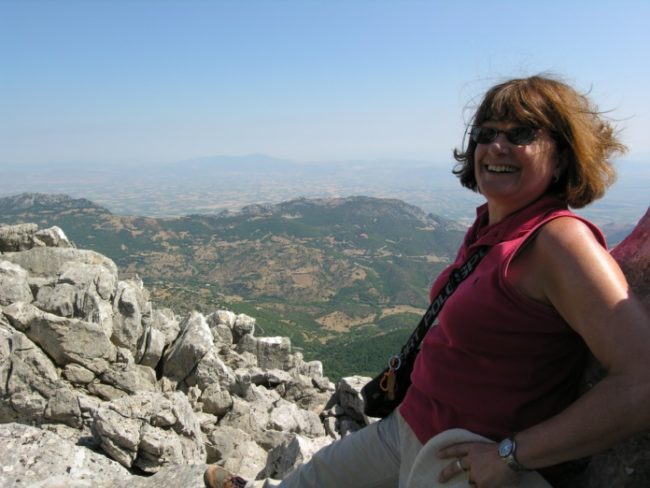 Dedicated to the field of classical archaeology since the age of 11, Tsakirgis enhanced the curriculum at Vanderbilt by adding an archaeological dimension. While she studied and taught the art and archaeology of the entire Mediterranean world, Near East, and Egypt, her greatest love was Greece, her ancestral home, where she pursued much of her research. In addition to her extensive work at the Hellenistic city of Morgantina in central Sicilty, she was also a longtime member of the research and excavation team at the Agora, the city center and marketplace of ancient Athens.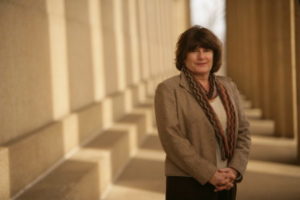 Many alumni, undergraduate as well as graduate, are quick to recall her erudition, her eloquence, her compassion and generosity, and her good humor. Her profound influence inspired many of her students to pursue teaching careers in classical art and archaeology.
Here are links to some of the lovely tributes written in honor of Tsakirgis (Vanderbilt News, Vanderbilt Hustler, and Archaeological Institute of America), a testament to her outstanding accomplishments over the years.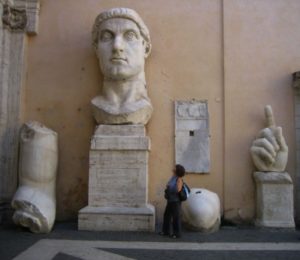 Tsakirgis is survived by her husband of 36 years, Jeremy Spinrad, who is an associate professor of computer science; and two daughters, Demetria and Thalia.
The Archaeological Institute of America has created a fund to establish the Barbara Tsakirgis endowed lecture. Other donations may be made in her memory to ALS or to the American School of Classical Studies at Athens.
*Barbara in the Great Sand Sea, Egypt (2006); at the top of Mt. Helikon, Greece (2009); as community advocate for the Nashville Parthenon (courtesy Daniel Dubois), and gazing up at the colossal head of Constantine, Palazzo dei Conservatori, Rome. Other photographs courtesy of Betsey Robinson, acting chair and associate professor of the history of art, who traveled and worked closely with Tsakirgis for the past ten years.
---