Home » Events » Kevin Murphy to Lecture at University of Sydney School of Architecture, Design & Planning
Kevin Murphy to Lecture at University of Sydney School of Architecture, Design & Planning
Posted by vrcvanderbilt on Monday, April 29, 2019 in Events, HART, Lectures, News, Vanderbilt University, VRC.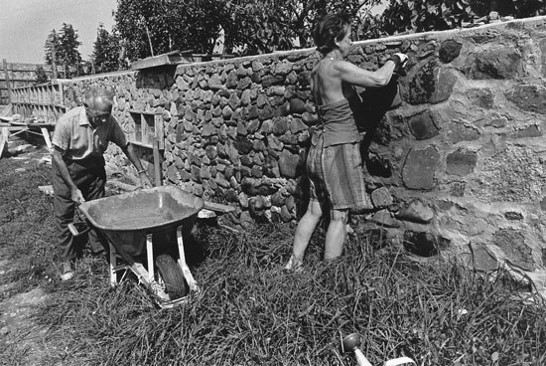 During the early to mid-twentieth century in the United States, self-building was promoted as a solution to housing shortages, but more importantly, as a means of bringing amateur builders into meaningful contact with their materials, with nature. Kevin Murphy, chair and professor of history of art, will address "Certain Rocks [are] Old Friends: Rhetorics of Self-Building in 20th-century America" in an April 30 lecture at the University of Sydney School of Architecture, Design & Planning, Darlington, Australia.
Murphy's talk will focus on the "Flagg method" of stone and concrete construction, developed by skyscraper architect and advocate Ernest Flagg from the 1920s on. His followers, especially postwar "back-to-the-land" gurus Helen and Scott Nearing, drew on the rhetoric of Frank Lloyd Wright and other advocates for "organic" architecture to portray self-built masonry buildings as ethically necessary.
Murphy is the author of numerous books and articles on modern European and American architecture, most recently Skyscraper Gothic: Medieval Forms and Modernist Buildings (University of Virginia Press, 2017), co-edited with Lisa Reilly.
---