Home » HART » Rebecca VanDiver Awarded 2019 NEH Summer Stipend
Rebecca VanDiver Awarded 2019 NEH Summer Stipend
Posted by vrcvanderbilt on Wednesday, April 17, 2019 in HART, News, Vanderbilt University, VRC.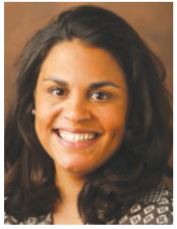 The National Endowment for the Humanities has awarded Rebecca VanDiver, assistant professor of African American art, a 2019 Summer Stipend for $6,000. VanDiver is writing a book on twentieth-century African-American art that addresses the notion of impermanence. Her working title is States of Emergency: Politics of Ephemerality in African-American Art Practices, 1965–2015.
VanDiver teaches courses on modern/contemporary African American and African art and visual culture. Her research, centered on 20th-century black women artists, African American artistic engagements with Africa, and the politics of exhibition and display, has appeared in American Art, Archives of American Art Journal, Space and Culture, Callaloo, and Transition. The Pennsylvania State University Press is publishing her book-length manuscript on the artist Loïs Mailou Jones under the title Negotiating Traditions: Loïs Mailou Jones and the Composite Aesthetics of Blackness.
---