Home » HART » Christopher Johns Delivers Lecture at Southeast University in Nanjing
Christopher Johns Delivers Lecture at Southeast University in Nanjing
Posted by vrcvanderbilt on Monday, June 24, 2019 in HART, Lectures, News, Vanderbilt University, VRC.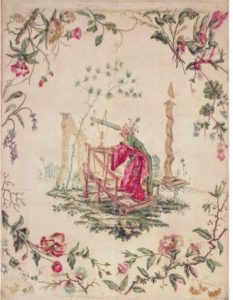 Christopher Johns, Norman L. and Roselea J. Goldberg Professor of History of Art, was invited to lecture in early June at Southeast University in Nanjing, People's Republic of China. His lecture,  "Chinoiserie: Europe Imagines China from the Late Baroque to Romanticism," investigated the trajectory of chinoiserie, works by European artists inspired or influenced by the example of authentic works of Chinese art available in the West, including porcelain, lacquer, silk, and woodblock book illustrations, among other sources.
From tremendous enthusiasm for all things Chinese in the Late Baroque period, coupled with a highly positive image of China visualized in chinoiserie, during the eighteenth century an increasingly negative, even hostile, view of the Chinese led chinoiserie artists to depict China and the Chinese as decadent, insubstantial, and feminine.  By the advent of Romanticism in the early nineteenth century, the negative view continued, but chinoiserie waned in popularity in favor of China as simply one of many exoticisms available to mix and match to fit into an imperialist view of non-western cultures.
*Jean Baptiste Pillement, The Chinese Astronomer, colored engraving, ca. 1765, New York, Cooper Hewitt Museum.
---