Home » News » The Warren Student Showcase
The Warren Student Showcase
Posted by Douglas Fisher on Saturday, March 26, 2016 in News.
Just after Spring break, Victoria Scott of Warren College gave a wonderful presentation on her internship and travel in Peru last summer (posted with permission). Her slideshow sparked uuhs and ahhs, and lots of Q&A at Warren 503. Campus Dining brought in snacks, which we all enjoyed.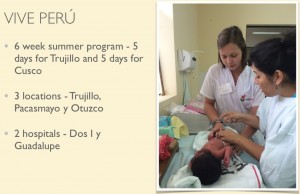 Our evening on Peru was the first in a series of gatherings that highlight student expertise, experience, and expression (e³). These showcases can be on professional or leisure/travel topics, which Victoria's presentation combined so well, or be academic and artistic in nature, to include performance art, practice conference talks, and formats I might not imagine yet. The common threads are the focus on individual student e³, perhaps with very occasional small groups, and the informal atmosphere that seems to come naturally in the cozy but open Warren College faculty apartment. The focus on individual students addresses a niche that I have not seen elsewhere, and I believe it complements existing programming formats around campus.
This series didn't emerge from nowhere. There is the backdrop of ubiquitous student driven expression across campus, which professional staff, me included, have little to do with. Professor Lovensheimer's Concerts at Kissam regularly features student talent. Moore Student Governance organized a panel on internships last year, composed exclusively of students with internship experience. The Warren RAs held a similar event this semester. Patricia and Riley, one of our RAs, imagined a student showcase series like this, again with an emphasis on featuring individual students, which Patricia shared with me.
I asked Victoria to do this inaugural showcase when I talked to her at the Warren RA internship event and saw some of her pics from her Peru trip. I talked to Grace and Nick about it, they loved the idea, and we set it up. And we will certainly ask others. But students who want to talk about their experience or to act on their talent at Warren 503 should talk to me or the graduate fellows about it. We'll set it up, open the apartment, and promote it along with you.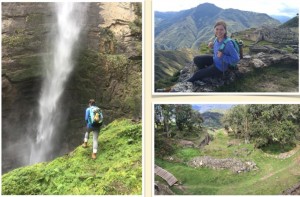 Nick, Grace, and I have wondered about a name for this series (Warren Student Showcase? Warren e³?), and we are open to suggestions. Whatever the name turns out to be, thanks to Victoria for being our inaugural anchor.
Doug Fisher is the Faculty Director of Warren College. This post reflects Doug's opinions and not necessarily those of Vanderbilt University.