Home » Home » Chris Strasbaugh Awarded 2013 VRAF Project Grant
Chris Strasbaugh Awarded 2013 VRAF Project Grant
Posted by dimli on Wednesday, March 5, 2014 in Home, News, Featured.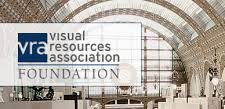 Chris Strasbaugh, director of the Visual Resources Center in Vanderbilt's History of Art department, has received one of two 2013 Visual Resources Association Foundation (VRAF) grants recently awarded by the Board of Directors. The amount of the award is $1500.
Strasbaugh and his colleagues plan to continue their development of the open source DIMLI: Digital Image Management Library, a web-based application written from the ground up using PHP and MySQL to interact with visual resources relational databases. The grant will be used to build a customizable data mapping application and migration tool, which will have the ability to map flat csv files to database tables, complete with templates for Archivision, Scholars Resource, VRA Core, Dublin Core, and others. In addition, a bulk download function will be built into the DAMS. Included in this work will be the necessary software development and documentation provided by an impressive team at Vanderbilt University. A full suite of videos created to highlight DIMLI features and assist new users is available here.
"The VRA Foundation began the Project Grant award program in 2011," said Chairperson Liz Gushee, "and over the years, we've been delighted to see the popularity of the program grow and have been impressed by both the quality of applications and the diversity of project types. The discussion this year was particularly lively, and the Board is pleased to support two projects which aim to provide useful tools for any practitioner who works with visual resources or cultural heritage materials."
Originally posted at The HART Doctors
Tags: Featured
---