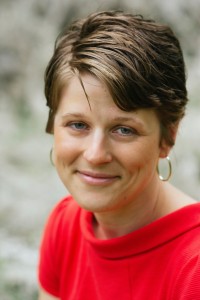 I am an assistant professor of the practice and teacher educator in the secondary education licensure program and teacher education researcher in the Department of Teaching and Learning at Vanderbilt University's Peabody College.
My education
I earned my B.A. ('01) from Davidson College in Davidson, North Carolina, with an interdisciplinary studies major that focused on creative non-fiction. Over the next ten years, I taught high school English (2002-2005) at William Monroe High School in Greene County, VA, and 11th-grade Humanities (2006-2009) at Young Women's Leadership Charter School in Chicago, IL. While at YWLCS, I earned my National Board Certification in English Language Arts/Adolescence and Young Adulthood.
In 2010, after moving to Nashville, TN, I earned my M.Ed. in Learning, Diversity, and Urban Studies from Vanderbilt University's Peabody College under the advising of H. Richard Milner, IV. I began my doctoral studies in the Department of Teaching and Learning immediately thereafter and earned my Ph.D. in Diversity, Teaching, and Learning in 2016 under the advising of Ilana S. Horn.
My current teaching and research
I teach Social and Philosophical Aspects of Education, a required, undergraduate social foundations course for secondary education students, along with other required and elective courses in the English/language arts licensure program. My current research focuses on designing and using simulations, modeled after standardized patient encounters in medical education, to prepare preservice teachers as anti-oppressive educators. Read more about my work here.