Meet Caree Banton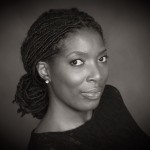 Growing up as a Caribbean immigrant in the US, history gave me a way to find my identity and orientation within the scope of humanity.  Though my parents wanted me to study computer science in order to find a lucrative career, my passion has always been and always will be history.  While at Vanderbilt, my thesis, More Auspicious Shores: Post-emancipation Barbadian Immigrants in Pursuits of Freedom, Citizenship, and Nationhood in Liberia from 1834 to 1912, gave me the opportunity to match my love of history, black identity, and African development.  My advisor, Richard Blackett, was key to my success in my program not just because he served as a role model for me, but because he could relate to me like a human being, and while being accomplished, he was also very funny.  Having a great relationship with him helped me get connected in the academic world too.
I found that besides having a great relationship with my advisor, making friends in my cohort helped me through the program.  Though our areas of interest were vastly different, coming together through our shared experiences as students digging very deep into a particular subject kept everyone sane and less isolated.  These same friends in my cohort also formed a writing coalition where we would look over each other's resumes and letters.  This gave me tips and ideas, but more importantly helped me identify my particular skills and talk about myself in way that I could not have articulated before.
When preparing for the academic job market, it was great to have Ruth's expertise about building my CV and what documents I should have.  With that being said, nothing can really prepare you for your first job talk.  By getting on the job market early and just practicing it multiple times in interviews—a baptism by fire really—I became more comfortable with it.  I love my position as Assistant Professor at the University of Arkansas and am grateful that I get to continue to explore the entanglement of history and identity.
Caree's Fun Facts!
Current City: Fayetteville, AR
Current position: Assistant Professor of History and African and African-American Studies at the University of Arkansas
Degree program: History
Favorite professor: Richard Blackett, my advisor
Favorite Nashville restaurant: 1) The Sitar for good, cheap food (and lots of it), 2) Swett's for the peach cobbler, and 3) Jamaicaway at the Nashville Farmer's Market when I was feeling homesick
Favorite place to study: Buttrick computer lab
If you would like to talk more with Caree about her academic career, send her an email.