Claudia Pereira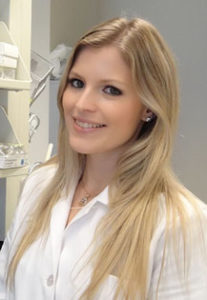 Claudia was born and raised in the city of Coimbra; a university town located in the center of Portugal. In 2008, she earned a "licenciatura" degree (5-year course) in Biochemistry from the Faculty of Sciences and Technology of the University of Coimbra. During her scientific training, she developed a passion for bioenergetics and mitochondria. Science and her adventurous spirit brought her to the US where she conducted most of her PhD research at NIH and Pfizer. She completed her PhD in Cellular Biology in 2013, granted by the University of Coimbra. Her fascination with mitochondria-related diseases and therapies led her to University of Miami, where she spent 6 years working as a postdoc in the laboratory of Dr. Carlos Moraes, developing gene-editing tools to shift mtDNA heteroplasmy in human-derived cells harboring mtDNA point mutations. In the second half of her postdoc, Claudia worked with adeno-associated viral vectors (AAV9) to replace missing genes in novel mouse models of mitochondrial diseases.
In the Patel Lab, Claudia will focus on characterizing a collection of heteroplasmic C. elegans strains in order to understand the basic mechanisms that regulate mtDNA copy number and heteroplasmy dynamics, which is one of the main conundrums of mitochondrial biology.
Outside of lab, Claudia loves spending time discovering her sweet baby boy and being with her close family members and friends. She also enjoys watching movies and TV shows, concerts, travel, cooking, drawing and painting, and dancing and singing in the shower.