Participate in our studies
In-person visits to our lab are currently on hold due to COVID-19, but we would still love to hear from you if you are interested in participating in our studies. Email medlabvanderbilt@gmail.com or call/text 615-450-6606 for more information. 
In the meantime, we would like to share these coloring pages from the MED Lab to keep the kids entertained: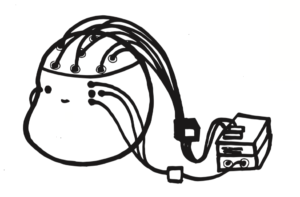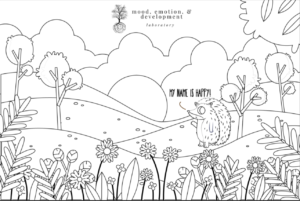 Our work focuses on reducing the burden of mood and behavior disorders on children, adolescents, adults, and families. We are so grateful for our research participants and their families who make this work possible.
We are currently looking for volunteers for the following studies:
Teen and Mom Study
We are conducting a study to examine social behavior in adolescents. Teens ages 14 to 17 years and their mothers (with and without mood disorders) may be eligible to participate. Teens and mothers will complete initial interview and questionnaire assessments. Teens will also complete computer tasks and surveys on their smart phones.
If you are interested in our teen study, please complete our contact form, call or text 615-450-6606, or email medlabvanderbilt@gmail.com.
Child Study
We are currently recruiting children 8 to 10 years old for a study examining new methods for assessing social behavior. Parents/guardians and children will be asked to complete questionnaires, and children will be asked to complete computer tasks, as well as surveys on a phone provided by the study team. Children can also complete an optional fMRI brain scan.
If you are interested in our child study, call or text 615-450-6606 or email medlabvanderbilt@gmail.com.
Preschool Study
Given the current opioid epidemic, the increasing rates of opioid usage among pregnant women, and the lack of information on the long-term development of children exposed to substances in utero, the MED Lab, in collaboration with Dr. Kathryn Humphreys' SEA Lab, will examine neural and behavioral indicators of executive functioning and behavior in preschool aged children with and without neonatal opioid exposure. To find out more, click here or complete the VU SEA Lab's interest form.