Pinterest Ads Manager 101

As I showed you last month with my guide to creating the ideal Pin, your brand's organic Pinterest presence is a vital component to success on the platform. But, in order to truly master using Pinterest for marketing and advertising your business, it's important to understand how to maintain a successful paid Pinterest presence as well. This week, I'm sharing another element to the Pinterest success equation: advertising with Pinterest Ads Manager.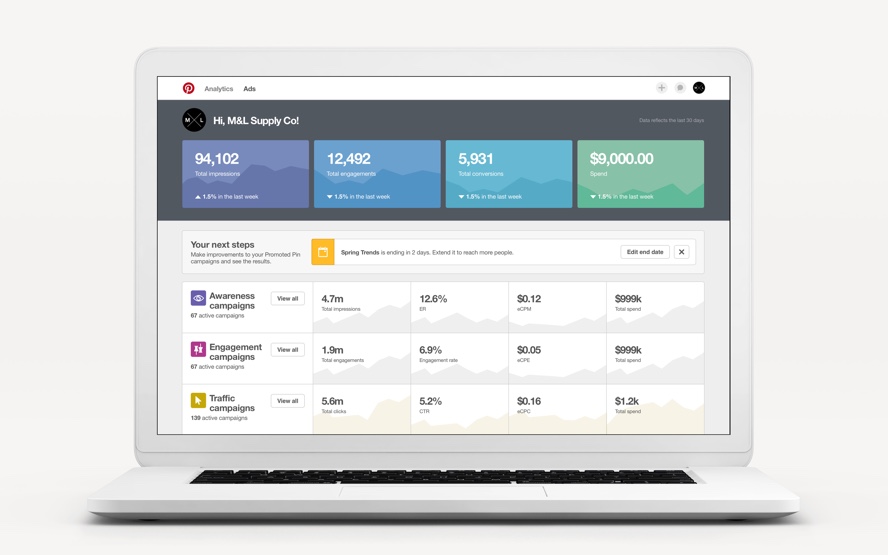 image: Pinterest
Why Should You Advertise on Pinterest?
Pinterest is a future-oriented site, and Pinners are constantly looking for inspiration. You can use Pinterest to influence your target audience's future behavioral choices and tendencies, like purchasing your product or using your service.
Advertising on Pinterest can help you get ahead of the competition, as people tend to browse Pinterest in advance of other platforms. Pinners look at Pinterest to get inspired
Pinterest ads, or Promoted Pins, can increase your brand's impressions and engagement metrics over time, as Pinners frequently engage with others' Pin boards, and tend to revisit their own Pins after saving them.
Pinterest offers unique metrics, like "save" and "close-up" data, that other platforms don't. This data can offer you a nuanced look at what engages and interests your audience.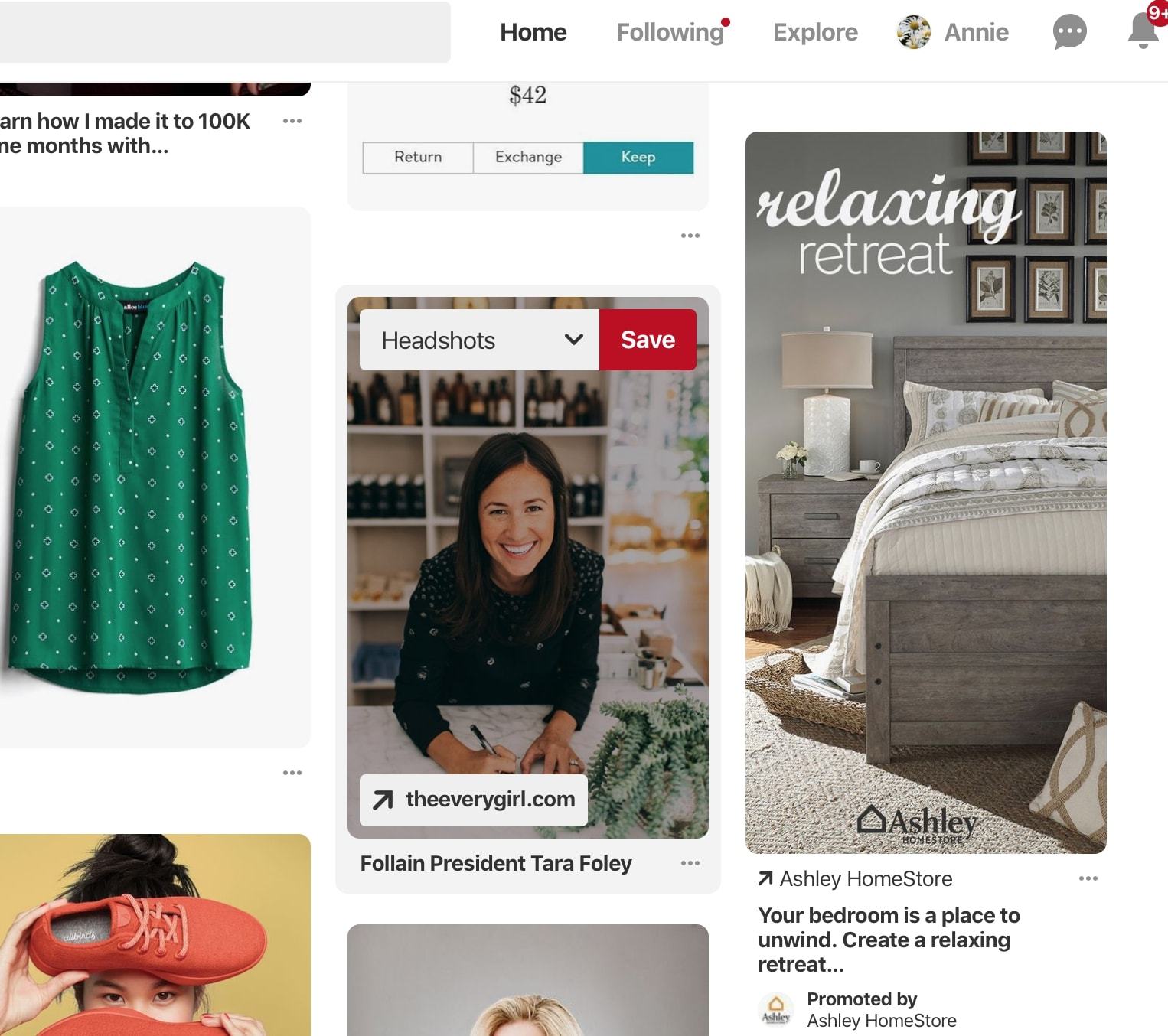 image: Shopify
Pinterest Ads Manager Tips
Establish Your Business Profile: In order to advertise with Pinterest, you will first need a business profile. If you haven't done so already, you can set one up here.
Promote Top Pins: Pinterest advertising operates through promoted Pins, and some Promoted Pins perform better than others. It's best to promote Pins that are already generating engagement on your boards. Pins that your audience is already viewing, saving or re-pinning will be most successful when you broaden their reach.
Use the Pinterest Tag: The Pinterest Tag is a code that is placed on your website to track Pinners' behavior on your site once they leave Pinterest. Pinterest Tags can provide you with all kinds of data, ranging from page views to checkouts. You can also use this tool to determine which audiences to retarget going forward.
All stats sourced from Pinterest here.