Join Our Lab!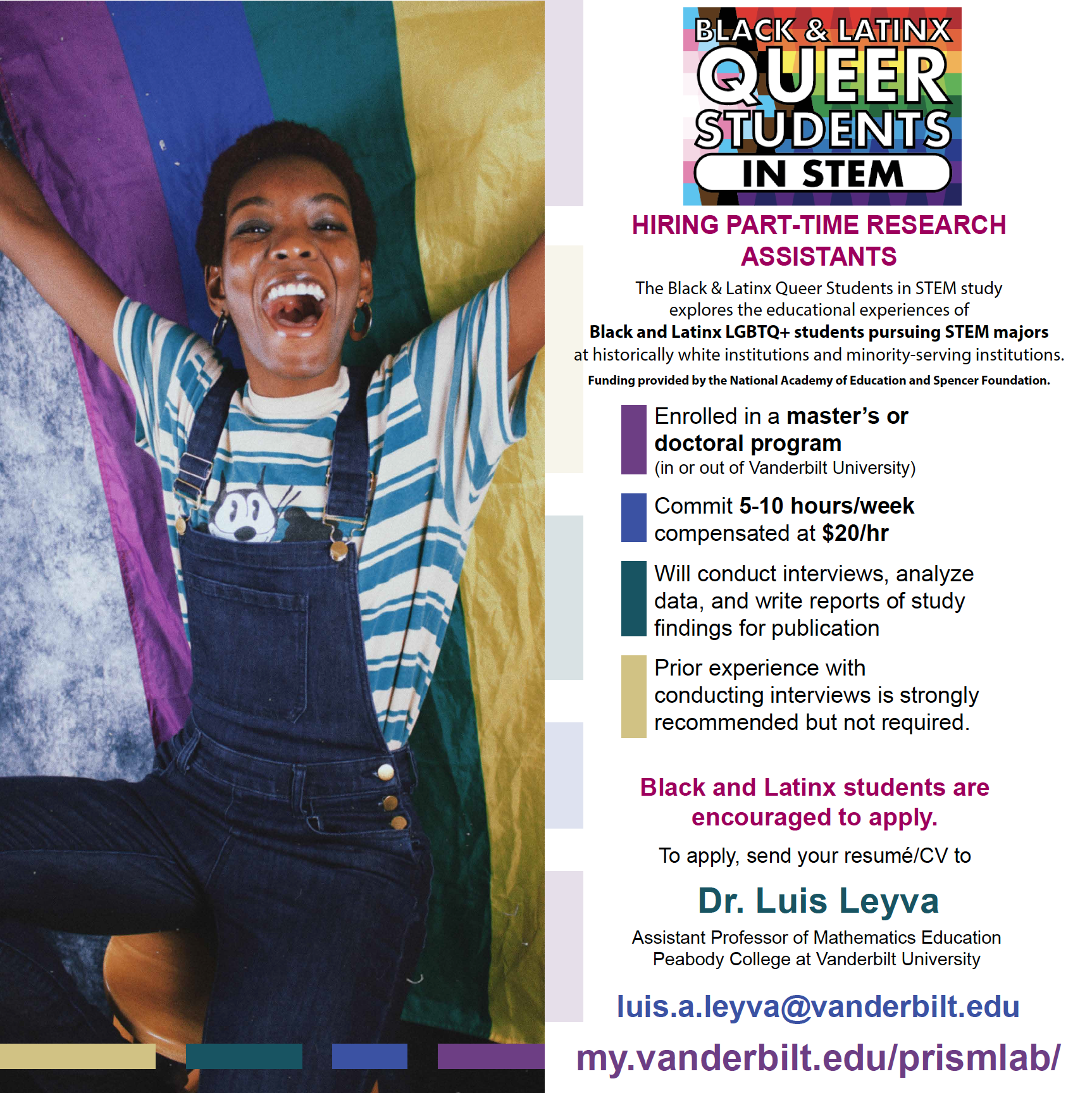 Paid and non-paid positions are varyingly available in the PRISM Research Lab each academic year. We welcome your participation in the lab for academic credit, independent study, or research experience on a volunteer basis. Undergraduate, master's, and doctoral students are welcome!
If you are interested in becoming a member of the PRISM Research Lab, please contact Dr. Luis Leyva (Lab Director; he/him; luis.a.leyva@vanderbilt.edu) and Taylor McNeill (Lab Coordinator; they/them; reagin.t.mcneill@vanderbilt.edu), to express your interest and ask any questions.
We would love to hear from you!