Meet a USAC Member: Amy Smith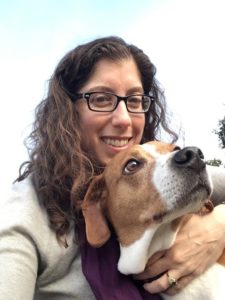 What department do you work in and what is your job title?
I am the Deputy Director of Admission in the Office of Undergraduate Admissions.
How long have you been a Vanderbilt employee?
I have been at Vanderbilt almost 23 years!  I graduated college May 1997 and moved to Nashville for my first job in the admissions office July 1997.
What do you enjoy most about Vanderbilt?
I love the education and the education opportunities Vanderbilt provides to undergraduate students.  I am proud of our Opportunity VU need based aid program to assist amazing students in being able to afford Vanderbilt. I think we have one of the most beautiful college campuses and I love walking around campus, especially in the fall. I've stayed in my same department so long because I work with the best colleagues anywhere!
What did you want to be when you grew up?
Would it be crazy to say an admissions officer?!  When I was in 4th grade I became a tour guide for the small private school I attended.  During my elementary, middle, and high school career I assisted with admissions events.    In college I became a tour guide, was on the board of the student run tour guide organization and served as a recruitment intern in the admissions office my senior year. I think I was destined to work in admissions!
If you could visit any country with no budget, where would you visit?
I'd love to spend a few weeks in Greece and the Greek isles.
What is your favorite type of music?
I listen to a lot more talk radio and podcasts than I have music lately.  But I love jazz when I'm relaxing at home and pop when I'm working out!
What has been your favorite vacation you have ever been on?
This past summer my family spent 3 weeks in Korea and Japan.  We toured all over Seoul, South Korea and then visited Tokyo, Kyoto, and Hakone in Japan.  Everything was amazing, the food, the scenery, the history.  Take that PTO you've earned, even if you don't go too far away!