Meet a USAC Member: Chantry Carroll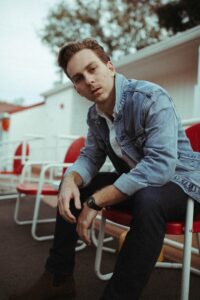 What department do you work in and what is your job title?
I am the program coordinator for Earth & Environmental Sciences.
How long have you been a Vanderbilt employee?
Two years
What do you enjoy most about Vanderbilt?
My students, staff and faculty in EES that have formed such a tight community. We are a family!
What is one important skill every person should have?
The best ability, is flexibility!
What is the best perk you have ever had at a job?
Getting to lead zip lining!
What do you enjoy doing to relieve stress?
Working out at Boothcamp!
If you could visit any country with no budget, where would you visit?
Argentina
What is your favorite type of music?
Currently listening to "Folklore" by Taylor Swift.
What has been your favorite vacation you have ever been on?
Spain!
What is something on your bucket list?
Get baptized in the Jordan River
What skill or talent would you most like to learn?
Photoshop
If you had an extra hour each day, how would you spend it?
Coffee and a good book in the morning
Favorite Nashville activity?
Concerts at the Ryman