Meet a USAC Member: Faith Bishop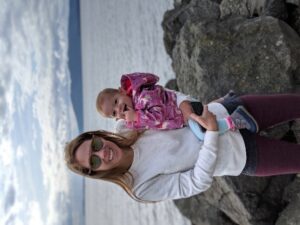 What department do you work in and what is your job title?
I am a Program Manager in the Biomedical Research Education and Training (BRET) Office in the School of Medicine. I am also currently an Interim Program Manager in the Office of Postdoctoral Affairs.
How long have you been a Vanderbilt employee?
I have worked at Vanderbilt since March 2016.
What do you enjoy most about Vanderbilt?
I love the Vanderbilt Community. In my position, I get to work with students, postdocs, faculty and staff across the entire University and Medical Center, so I'm very privileged to see all the great things going on at Vanderbilt across a lot of different communities.
What is the best perk you have ever had at a job?
Before coming to Vanderbilt, I had a job where I received box tickets to Titans and Predator's games on a pretty consistent basis. That was a lot of fun!
If you could visit any country with no budget, where would you visit?
Spain. Barcelona is one of my favorite cities in the world. I would like to travel (and eat) my way through all of Spain
What has been your favorite vacation you have ever been on?
My husband and daughter (who was one at the time) went to the Pacific Northwest last year for almost 2 weeks. We went from Seattle up the Chuckanut, and down into Portland, over to Cannon Beach. I am not sure if it is an all-time favorite, but it was incredibly memorable.
Name two things you consider yourself to be good at?
I am very skilled at organizing a closet or a pantry. I am also quite a good cook and have way too many kitchen toys – so good thing I can organize a pantry.
What skill or talent would you most like to learn?
I would really like to be good at DIY projects. I am the epitome of "Pinterest Fail".
If you had an extra hour each day, how would you spend it?
I like to say that I would spend it cleaning the house or exercising, but I am the mom of a two-year-old, so truthfully, I would probably take a nap.