Meet a USAC Member: Karen Woodruff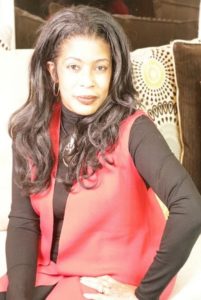 What department do you work in and what is your job title?
I am a Sr. Executive Secretary for Enrollment Affairs: Office of the Vice Provost
How long have you been a Vanderbilt employee?
I have been a Vanderbilt Employee for total of 13 years. 11 years at VUMC in Finance and 2 at the University where I am now.
What do you enjoy most about Vanderbilt?
Besides the great benefits, I enjoy the diversity on the campus as well as the work/life balance, and the many opportunities for Professional Development.
What did you want to be when you grew up?
When I was a kid, I wanted to be a singer. My siblings and I would dress up and perform make believe concerts at home and perform with hairbrushes as our microphones. We even made up our own songs!
If you could visit any country with no budget, where would you visit?
I would love to spend time touring Italy.
What is your favorite type of music?
I love all types of music, mostly for the words and the meaning of the song. My favorite is Gospel and Jazz.
What has been your favorite vacation you have ever been on?
My favorite vacation was in the Bahamas. I did absolutely nothing but relax on the beach. Loved it!