Meet a USAC Member: Olivia Hill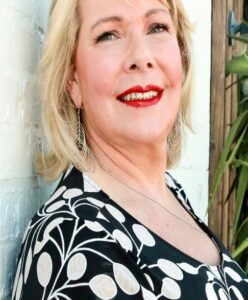 What department do you work in and what is your job title?
Facilities Department- Power Plant Supervisor
How long have you been a Vanderbilt employee?
24 years and 10 months
What is one important skill every person should have?
Tolerance
What is the best perk you have ever had at a job?
Telling people that I work at Vanderbilt.
What do you enjoy doing to relieve stress?
Riding my bicycle.
Are you more productive at night or in the morning?  Do you think it is possible to change and get used to a new schedule?
Morning.  I think one can learn to adapt but most people are either Morning people or not Morning people.. 😊
What did you want to be when you grew up?
Dancer.
If you could visit any country with no budget, where would you visit?
Ireland.
What is your favorite type of music?
All kinds!
What is your favorite outdoor activity?
Anything in water, swimming boating, kayaking, fishing!
What is something on your bucket list?
Ride my bicycle from Key Largo to Key West.