Meet a Vanderbilt USAC Member: Diana Morris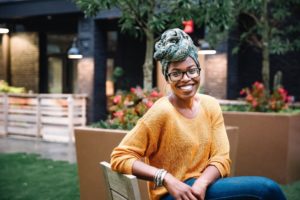 What department do you for in and what are your duties?
I am the Assistant Director for Compliance in the Office of Student Accountability, Community Standards, & Academic Integrity. In this role, I adjudicate alleged violations of University policy, manage and track compliance with sanctions, coordinate the Office of the Dean of Students' online module program, ensure student and student organization compliance with the University's Protection of Minors policy, and facilitate the background check program for a variety of academic and co-curricular activities.
How long have you been a Vanderbilt employee?
This is my fourth academic year as a Vanderbilt employee.
What do you enjoy most about your job?
Given the reality that many of our students will go on to be leaders in all levels of society, I enjoy the opportunity to help them reflect on the impact of their decisions and actions on themselves and the greater community.
What do you feel has been your biggest professional achievement?
One of my biggest professional achievements at Vanderbilt has been working with the graduate and professional schools to increase the number of graduate/professional students who complete the online module program and have another point of access to the University's policies and resources.
What would you do if you won the lottery?
If I won the lottery, I would do the responsible thing of investing and paying off bills and then cross somewhere off my "to visit" list.
Is there anything that you are embarrassingly bad at?
My sense of direction is so bad that I still need to use Google Maps to get to some places on campus (even ones I've been to multiple times).
What was your first job?
My first job was working as an ice cream scooper at Friendly's, a chain restaurant/ice cream shop based in the northeast. It's been years and I still remember how to make a quality sundae.