Meet a Vanderbilt USAC Member: Jessamyn Davis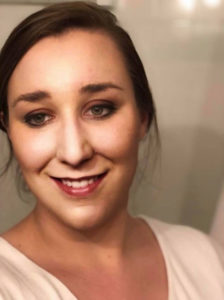 What department do you work in and what is your job title?
Public Safety's Office of Emergency Preparedness, Fire & Workplace Safety. Program Manager
How long have you been a Vanderbilt employee?
Since November 2014
What do you enjoy most about your job?
My job requires me to work with all departments across the University, which allows me to meet and collaborate with amazing faculty, staff, and students.
Are you a part of any other committees at VU?
Yes, I assist with the Rec Center Safety Committee and internal VUPS Committees.
Do you have any pets? If so, explain!
I have two cats: Jaxx (7 yo) and Figg (1 yo) – Jaxx weighs about 18 pounds and is an Orange Tabby; Figg weighs about 5 pounds and is a forever-kitten size.
What is a favorite TV show, movie, podcast, etc.?
Favorite TV shows are Game of Thrones and ER.
What are you most proud of in your life thus far?
Keeping my Majesty Palm alive… (her plant, lol)
What has been your favorite vacation you have ever been on?
I took a trip to Ecuador when I was 13 and stayed in the Andes mountains at the Black Sheep Inn. It's the most beautiful place I've ever visited and I hope to go back soon.