Meet a Vanderbilt USAC Member: Kashif Graham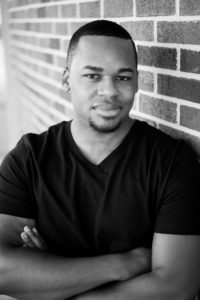 What department do you work in and what is your job title?
I work in the Vanderbilt Divinity Library, as Outreach Librarian for Religion and Theology.
How long have you been a Vanderbilt employee?
I have been a Vanderbilt employee for two years. My first day was Monday, September 25, 2017.
What has been your career journey to lead you to where you are today?
It has indeed been a winding road. I left New York in 2014 and moved to Cleveland, Tennessee to pursue seminary training. I realized afterward that I could not be ordained in the Church of God, because they do not ordain LGBTQIA+ people. I thought that I was done with ministry, until I learned that I could become a theological librarian, and serve a body of students. This is what I do today!
What did you want to be when you grew up?
When I was a child, I wanted to be a teacher, and then a writer. I do a good amount of teaching in my current position, and I'm working on a writing project now.
If you could visit any country with no budget, where would you visit?
I would visit Ireland—I'd love to sit in a café in Connemara and read on a rainy day.
What is your favorite type of music?
I love film scores, and new age solo piano pieces. Anything with the words 'peace', 'home', or 'journey' in the title will usually get me. Unless of course it's by an Italian composer, like Ludovico Einaudi. Then, I'm just trusting my gut.
What are you most proud of in your life thus far?
I'm most proud of coming out as gay in December of 2017. I'm so grateful to the Vanderbilt community for making me feel safe enough to do so.