Spill the Tea, A Celebration of World Breastfeeding Week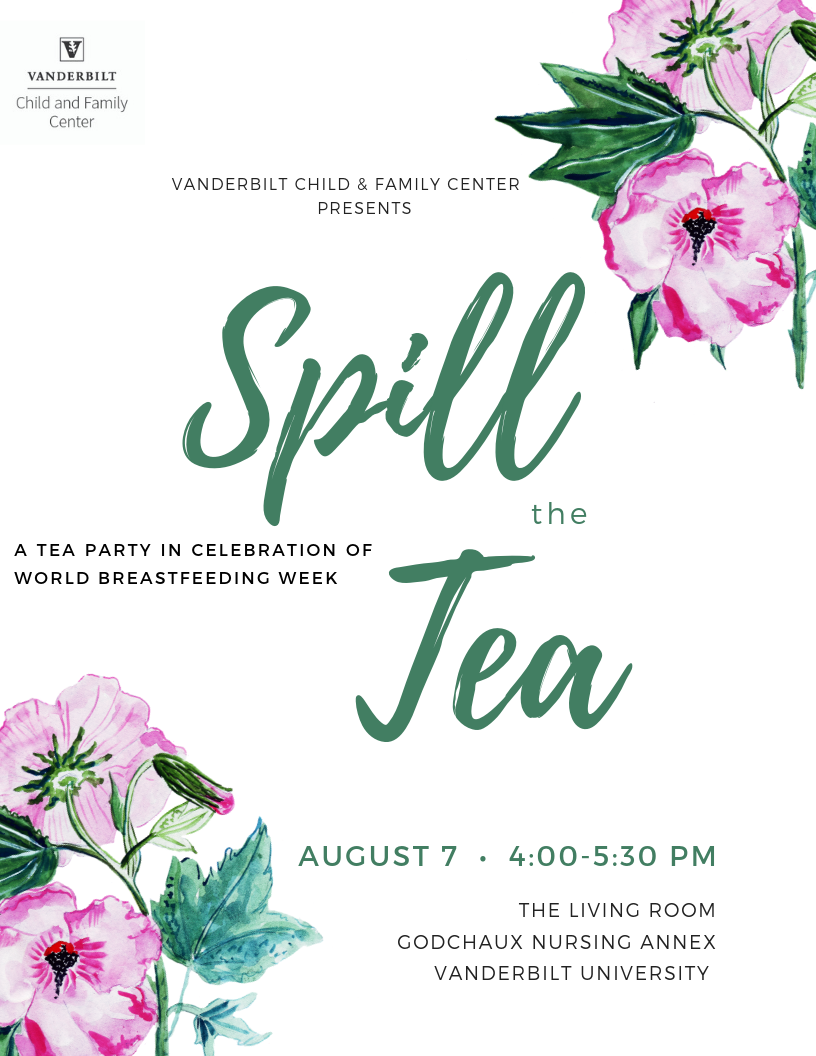 The Vanderbilt Child and Family Center is hosting Spill the Tea, a tea party in celebration of World Breastfeeding Week. This event is for breastfeeding mothers, all parents/guardians of children, advocates in support of breastfeeding, expectant mothers, and all university faculty, staff and students.
During the program Carol Huber, Vanderbilt Medical Center NICU Lactation Consultant, will share the many benefits of breastfeeding.  Tanya Brown, Vanderbilt University Human Resources Leave Administrator, will provide information regarding related benefits for expecting parents such as the Vanderbilt FMLA policy.
Spill the Tea will take place on Wednesday, August 7, 2019 from 4:00-5:30pm in The Living Room, Godchaux Nursing Annex.
To celebrate, we will have refreshments fit for the occasion and special party favors!
For more information, contact: Toya Y. Cobb M.Ed. at toya.y.cobb@vanderbilt.edu.