USAC Newsletter November 2017
I hope you all had a wonderful Thanksgiving and were able to enjoy the company of friends and family. I am truly thankful to Vanderbilt University and to each of you, who make up this tremendous community, for giving me the opportunity to serve as President of the University Staff Advisory Council. As a council, we are thankful for your commitment to this community and are honored to be an advisory group on issues, policies and practices that affect the university and each of you.
---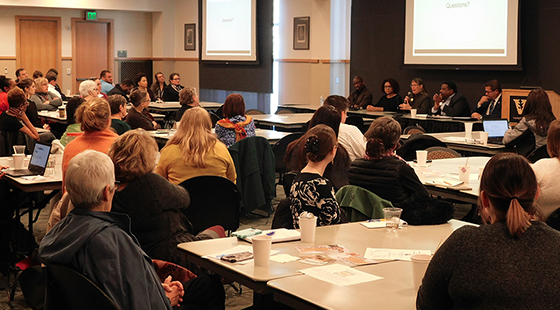 Crisis Management Panel
We try to be conscious of timely topics and concerns at each of our monthly meetings and provide speakers to address those topics that are affecting each of us directly. As we have seen in the headlines and even here on our own campus, demonstrations are becoming more prevalent and community efforts are underway to ensure the safety of all those involved. At our November meeting we were privileged to have a crisis management panel comprised of University leaders who work cohesively and collaboratively when our University and community is faced with this type of event. Please take some time to read the MyVU article or watch the video from our meeting where the panel shared information about what steps have been — and are being — taken to ensure the safety of the Vanderbilt community. We truly appreciate and want to thank August Washington (Assoc. Vice Chancellor of Public Safety), Rick Burr (Asst. Chief of Police), Cynthia Cyrus (Vice Provost of Learning and Residential Affairs), Princine Lewis (Senior Strategist, News and Communications) and Frank Dobson (Assoc. Dean of Students) for making themselves available and participating on this panel.
---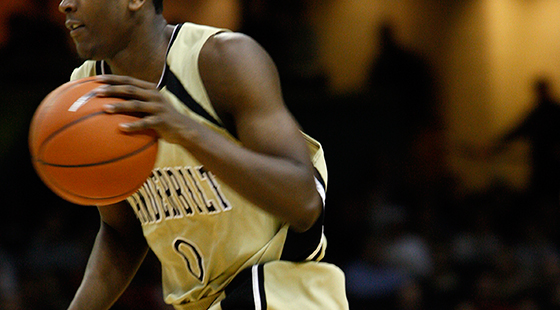 Discounted Basketball Tickets
Vanderbilt Commodores basketball is here and as a Vanderbilt employee, you can be part of the action the entire season with discounted season tickets starting at $100. For more information, please visit vucommodores.com.
Photo by Steve Green
---
Please visit our website, vanderbilt.edu/usac, to keep up with recent events and information. Wishing you all a wonderful winter break!
Michael Pring
USAC President 2017/2018