Imagination Grant: Community Engagement and Religion in Yaxhachen, Yucatán, Mexico
The Imagination Grant seek to advance global learning, theolog­ical reflection, and leadership skills and support creative, non-credit bearing projects proposed by students.  The funds can be used to cover travel and expenses for global immersion experiences, and are typically utilized during summers.
by Chelsey Overstreet Hedglin, 2nd Year MDiv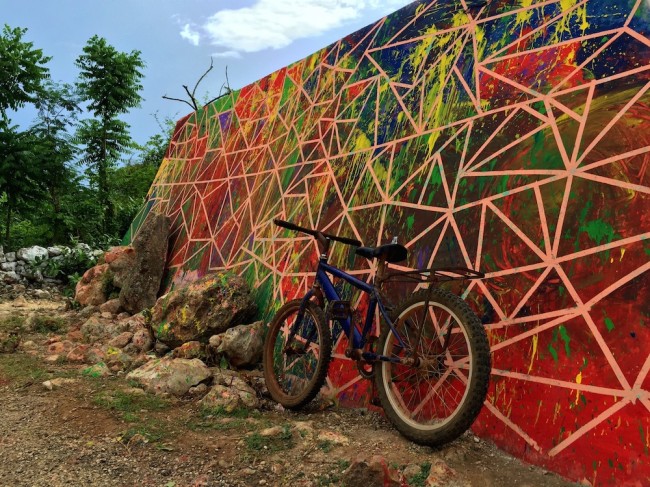 This summer, I was given the opportunity to travel to Yaxhachen, Yucatán, Mexico, through funding from the Imagination Grant. The purpose of the Imagination Grant is to advance global learning, theological reflection, and leadership skills and support creative, non-credit bearing projects proposed by students. Through interviews and participant-observation, I researched religion in Yaxhachen, specifically, the impact that religion has on daily life in Yaxhachen and if and how indigenous Maya religion has any impact on the present-day religious practices.
My relationship with Yucatán, Mexico, spans many years. My undergraduate institution, Millsaps College, owns a biocultural reserve about a mile outside of the town of Yaxhachen. I have been going to Yucatán with Millsaps College since I was a junior in high school. Upon entering Divinity School at Vanderbilt, I knew that I wanted to continue learning about Yucatán's rich culture, thinking about religion and continuing to building wonderful friendships. Without funding through the Imagination Grant, I would not have had the financial means to travel to Yucatán to continue my relationships there.
We all approach various times in our lives with different lenses. I have travelled to Yucatán now seven times throughout my life. In a way, each time I travel to Yucatán, I switch lenses and grow and develop as a student and as a person. I am grateful for my educational experiences that have allowed me to return to Yucatan time and time again. In a way, I have been able to track my educational growth from my experiences in Yucatán.
Part of the reason I was able to go to Yucatán this summer is because of an incredible non-profit organization called Ko'ox Boon (pronounced "co-osch bone), which means "let's paint!" in Maya. Ko'ox Boon was started by three incredible friends and alumni of Millsaps College. "Ko'ox Boon supports local artists and harnesses the joyful, creative spirit of youth. Creative projects, like mural making and collaboration with the embroidery collective, promote community fellowship, cultivate economic development, and explore indigenous heritage and folklore."
It was a special experience to be able to see first-hand all of the meaningful work that my friends at Ko'ox Boon create. This summer, they hosted art camps for the children in Yaxhachen and renovated a community center that will form opportunities for community engagement. They also have an embroidery brand that has brought sustainable economic growth to Yaxhachen.
Read the entire article here.