Home » featured news » Fall 2015 with the Vandy Moms
Fall 2015 with the Vandy Moms
Posted by kendalak on Wednesday, August 19, 2015 in featured news, News, children, featured, MNPS, Vandy Moms.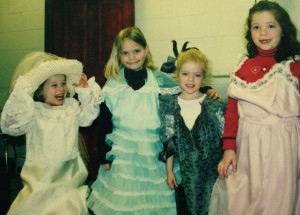 (photo by Amy Kendall/Vanderbilt)
Join the Vandy Moms in fall 2015 for these great sessions!
Thursday, September 3…How to be an Askable Parent: Navigating Sexuality Questions from Your Child Wondering how and when to talk to your children about sex? Join the Vandy Moms on Thursday, September 3 as we host Elisabeth Bradner, MPH, Manager of Education and Training for PPMET. Elisabeth will provide advice on talking with our kids so that we're prepared for their questions and comfortable with the discussion.
Thursday, October 15…MNPS Schools of Choice Please join the Vandy Moms on Thursday, October 15th at 11:30 to learn more about schools of choice in the Metro Nashville Public Schools. Jenai Hayes and her team will be with us to update us on changes in the application and lottery process for this year, so bring your questions. Vandy Moms who have successfully navigated this process will offer their insights as well.
We'll meet in the 3rd floor conference room in 2525 West End Avenue.
***Please note that parking validation will NOT be available for this event.***
Thursday, November 5…Coping with Family Stress at the Holidays Dreading the holidays this year? Worried about managing family expectations and dealing with difficult relatives? Not sure how you'll manage to divide your time between several families of origin? Join EAP and the Vandy Moms on Thursday, November 5th to learn helpful coping tips for dealing with family stress during the holidays.
Thursday, December 3…Vandy Moms Annual Holiday Party Please bring a snack to share and join us for a bit of holiday cheer. Friends are welcome!
All sessions will take place at 11:30 a.m. in Room 109 of the Student Life Center unless otherwise noted.
Hope to see you there!
Tags: children, featured, MNPS, Vandy Moms
---