Home » Events » Archive by category 'VINSE Colloquium'
VINSE Colloquium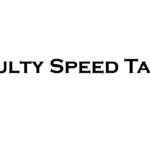 This fall VINSE will be hosting faculty speed talks.  Join in to hear about current nano research and collaborations, all concentrated into 5-minute presentations.  Seminars will be held at the normally scheduled time of 4, through Zoom webinars. Register in advance for these sessions: HERE September 16, 2020 – Nano Electronics & Nano Bio Nano Electronics Richard…
Posted by Alisha McCord on August 31, 2020 in Events, VINSE Colloquium, VINSE, VINSE Colloquium
---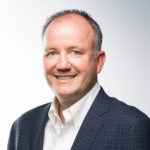 September 23, 2020 Paul Westerhoff Regents Professor School of Sustainable Engineering and the Built Environment Arizona State University "Broad Utilization of the Electromagnetic Spectrum To Enable Nanotechnology to Treat Drinking Water" 4PM via Zoom Webinar Register for this seminar: HERE
Posted by Alisha McCord on June 3, 2020 in Events, VINSE Colloquium, VINSE Colloquium
---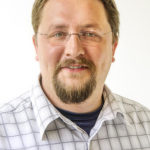 October 28, 2020 Joshua Alexander Robinson Professor of Materials Science and Engineering Penn State "Creating and Exploring Atomically Thin Metals" 4 PM via Zoom Webinar Register to attend this seminar: HERE
Posted by Alisha McCord on June 3, 2020 in Events, VINSE Colloquium, VINSE Colloquium
---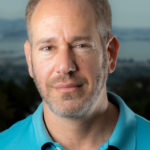 March 24, 2021 Bruce Cohen Staff Scientist Biological Nanostructures "To The Ends of the Periodic Table and Back in Search of Better Imaging Probes"  4:10 PM via Zoom Webinar
Posted by Alisha McCord on June 3, 2020 in Events, VINSE Colloquium, VINSE Colloquium
---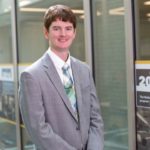 April 7, 2021 Nathaniel Kinsey Assistant Professor Electrical and Computer Engineering Department Virginia Commonwealth University "Photonics at the Intersection of Materials and Devices" 4:10 PM, Location TBA
Posted by Alisha McCord on June 3, 2020 in Events, VINSE Colloquium, VINSE Colloquium
---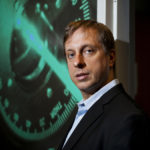 Please note this seminar has been cancelled due to Vanderbilt COVID-19 restrictions.  We are working to reschedule. March 25, 2020 Marin Soljacic Professor of Physics MIT "Enabling novel light phenomena at the subwavelength scale" 4:10 PM, 5326 Stevenson Center Refreshments served at 3:45
Posted by Alisha McCord on January 16, 2020 in Events, VINSE Colloquium, VINSE Colloquium
---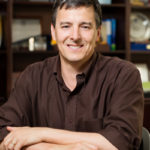 February 26, 2020 John A. Rogers Louis Simpson and Kimberly Querrey Professor of Materials Science and Engineering, Biomedical Engineering and Neurological Surgery(and by courtesy Electrical and Computer Engineering, Mechanical Engineering, and Chemistry) Northwestern University "Semiconductor Nanomaterials for Electronics that Dissolve in Your Body" 4:10 PM, 4327 Stevenson Center Refreshments served at 3:45 Bio John A….
Posted by Alisha McCord on November 21, 2019 in Events, VINSE Colloquium, VINSE Colloquium
---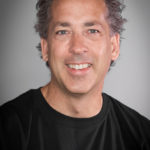 January 8, 2020 Gregory V. Lowry Walter J. Blenko, Sr. Professor of Civil & Environmental Engineering Carnegie Mellon University "Lowering the Environmental Footprint of Agriculture using Efficient and Environmentally Responsive Nano-agrochemicals" 4:10 PM, 5326 Stevenson Center Refreshments served at 3:45 Abstract Engineered nanomaterials have the potential to revolutionize agrochemical efficacy and vastly improve use efficiency….
Posted by Alisha McCord on October 21, 2019 in Events, VINSE Colloquium, VINSE Colloquium
---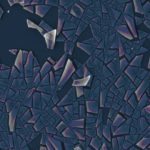 The Vanderbilt Institute of Nanoscale Science and Engineering (VINSE) is holding a competition seeking images to be displayed in the VINSE Facilities.  If you have materials or devices that have been fabricated, characterized, or imaged using VINSE equipment, submit them to vinse@vanderbilt.edu for consideration. The winners of this competition will receive a $50 Prize! Image…
Posted by Alisha McCord on August 21, 2019 in Events, News, VINSE Colloquium, NanoDay
---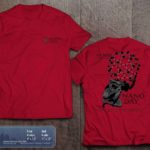 Goal: Create an attractive T-shirt design representing NANODAY! & the Vanderbilt Institute of Nanoscale Science and Engineering Winning design will receive a cash prize of $300.00 The design must be exclusively your own and cannot include : logos and trademark images You can use any t-shirt color in your design JPEG format (at least 300 dpi) No…
Posted by Alisha McCord on August 21, 2019 in Events, News, VINSE Colloquium, NanoDay
---