Connect
Email: steve.baskauf@vanderbilt.edu
Twitter: @baskaufs
Personal blog: http://baskauf.blogspot.com/
YouTube: https://www.youtube.com/user/baskaufs/videos
Google+: https://plus.google.com/+SteveBaskauf
GitHub: https://github.com/baskaufs/
ORCID ID: https://orcid.org/0000-0003-4365-3135
VIAF ID: http://viaf.org/viaf/63557389
Background
I have a BA degree in chemistry and biology and a Ph.D. in biology with a focus on insect ecology and evolution.  I have ten years of experience teaching high school in Ohio, Swaziland, and Tennessee, and taught at Vanderbilt University from 2000 to 2018.  Currently, I'm a Data Science and Data Curation Specialist with the Jean & Alexander Heard Libraries at Vanderbilt.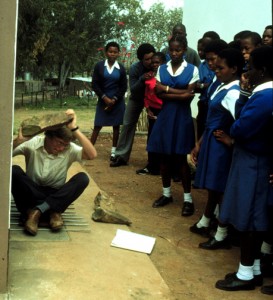 Work
I work in the Digital Scholarship and Scholarly Communications Office of the Vanderbilt library.  I help people figure out how to collect, analyze, and preserve their data.  I also work on digital projects within the library.  Currently, I'm working on a team to develop a public dashboard for the library.
Formerly I was a principal senior lecturer in the Department of Biological Sciences and coordinator of the Introduction to Biological Sciences laboratory courses for majors (BSCI 1510L,1511L,1512L).   In addition to administrative duties, I mentored teaching assistants and developed curriculum.  Here's a course guide on statistics and scientific writing for my class.  Over the years I've worked with a number of graduate students on teaching and learning research projects, including Udo Obodo, Brian Robertson, Nancy Murabito, Robin Bairley, and Jennell Talley.
Professional
I am actively involved with the Biodiversity Information Standards (TDWG) organization.  I am currently the convener of the Audubon Core Maintenance Group and the Views Controlled Vocabularies Task Group. I also serve on the Darwin Core Maintenance Group and the Technical Architecture Group.  I have served as co-convener of the RDF/OWF Task Group, convener of the Vocabulary Maintenance Specification Task Group, review manager for the Audubon Core Multimedia Resources Metadata standard, and lead author of the RDF guide for the Darwin Core standard.
Projects
One of my current foci is biodiversity informatics.  Campbell Webb and I have developed Darwin-SW, an ontology designed to facilitate the description of biodiversity resources using the Darwin Core vocabulary and Resource Description Framework (RDF), a key component of the Semantic Web and Linked Data.  I've also written a Beginners Guide to RDF and produced a quirky video on the same topic.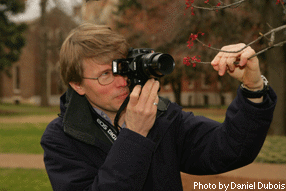 I operate the Bioimages website, http://bioimages.vanderbilt.edu/, an image collection and database which is focused primarily on plant and ecosystem images.  Currently the collection contains over 13000 images identified by persistent, globally unique URI identifiers that dereference to HTML and RDF.
For fun, I work on projects with the School for Science and Math at Vanderbilt.  Associate Director Chris Vanags and I received a Creative Campus Innovation Grant from the Curb Center to work with the students to streamline image acquisition for Bioimages and development of online tours for the Vanderbilt Arboretum.
I serve as the Communications Coordinator for the Vanderbilt Arboretum, where I tweet as @vutrees, Instagram as vutrees, post to Facebook, blog, and am webmaster for the arboretum website.  I develop portable device-friendly online tree tours of the arboretum and also occasionally give physical tours.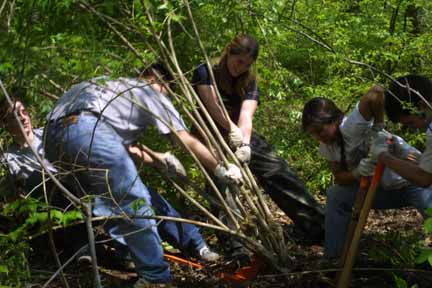 Since 2009, I've been running a long-term experiment at Warner Parks to investigate the effect of removing invasive bush honeysuckle.
Other stuff I do
I have done genealogy for about four decades and my work is on a website and in a book.
I like to hike, camp, and travel with my family and hug as many massive and ancient trees as possible.