Home » News » Course Management System Selection Committee Formed
Course Management System Selection Committee Formed
Posted by Derek Bruff on Wednesday, April 20, 2016 in News.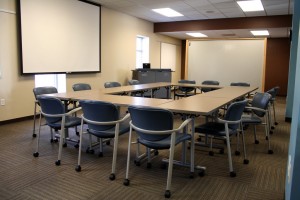 The Center for Teaching has formed a Course Management System (CMS) Selection Committee, a key part of the process that will inform Vanderbilt's decision to renew its contract with Blackboard, set to expire in 2017, or to move to another CMS better suited to supporting teaching and learning at Vanderbilt.
The CMS Selection Committee will review the results of the CMS needs assessment survey and focus groups, identify and prioritize vendor selection criteria, and meet with the three CMS vendors coming to campus in April (D2L, Instructure, and Blackboard). Following the vendor demos and meetings, the committee will recommend one or two systems for summer pilots. In August the committee will review feedback from summer pilots and make a final recommendation to the Provost for Vanderbilt's next course management system.
Committee membership consists of the following faculty, staff, and students:
Mitesh Bhalani, Undergraduate, School of Engineering
Jesse Blocher, Assistant Professor of Finance, Owen Graduate School of Business
Richard Coble, PhD Student, Graduate Department of Religion
Samuel DeFabrizio, Undergraduate, College of Arts & Science
Sarah Delassus, Senior Lecturer in Spanish, College of Arts & Science
Diane Di Ianni, Adjunct Professor of Law, Law School
Jeff Gordon, Professor of Informatics, School of Nursing
Michael Jones, Circulation Coordinator, Anne Potter Wilson Music Library
Melanie Schuele, Associate Professor of Hearing and Speech Sciences, School of Medicine
Craig Smith, Associate Dean for Undergraduate Studies, Peabody College
Greg Walker, Associate Professor of Mechanical Engineering, School of Engineering
The work of the committee is supported by staff from the Center for Teaching, Enrollment Management Operations Support, and Vanderbilt Information Technology.
Questions or comments about the committee or the vendor selection process? Contact blackboard@vanderbilt.edu.
---