The Vanderbilt Undergraduate Research Fair provides an opportunity for our undergraduates to share their work in a campus-wide celebration of undergraduate student research. The fair is sponsored by the Office of Immersion Resources.
The Spring 2021 Research Fair is scheduled for:
DATE: Thursday, April 22, 2021
TIME: 2-5:00 p.m. CT
The day before the fair, details on how to join will be sent to the email address you provide.
Partner offices and programs shared information and materials ahead of the Fall 2020 fair. Some also held live meetings the day of. See what's being offered, and learn about resources and opportunities for research.
Vanderbilt students who have completed research projects are invited to share the stories of their work with the campus community. Students must present work that was completed while enrolled at Vanderbilt.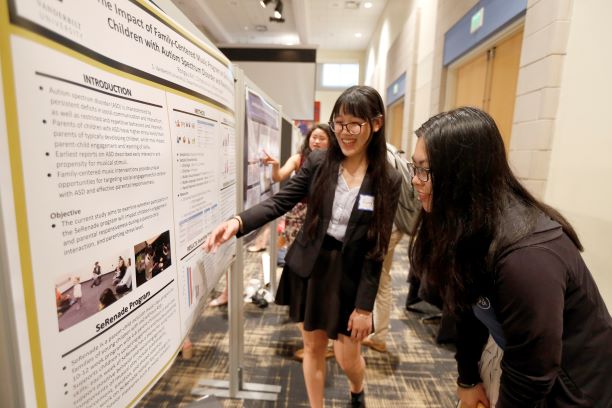 For students who need to prepare a poster or presentation, detailed information on preparation is available here. Guidelines on presenting your poster and/or slides can be found here.
Questions?
Students with questions can contact the Office of Immersion Resources via immersion@vanderbilt.edu