The 2018 Vanderbilt University Research Fair provided undergraduate students a chance to showcase their research work in a campus-wide celebration of undergraduate student research. The fair is sponsored by the Office of Immersion Resources, the Vanderbilt Undergraduate Summer Research Program (VUSRP), and the Littlejohn Family.
The 2019 Undergraduate Research Fair will take place in September 2019.
Proposals are currently being accepted through August 30.
WHEN: 4:30pm – 6:30pm, Thursday, September 19th, 2019
WHERE: Commodore Ballroom, Student Life Center
The 2019 online proposal form has launched.
Students will have the option of choosing to present a traditional poster or give a slide presentation from their personal device.  Students wishing to give a slide presentation must get permission from their principal investigator (PI) and are not permitted to include videos, sound, or graphic demos.  Only static photos and graphics are permitted.
Posters and presentations will be presented by current Vanderbilt undergraduate students participating in several summer programs on campus, off-campus projects, and research during the academic year. Students must present work that was completed while enrolled at Vanderbilt.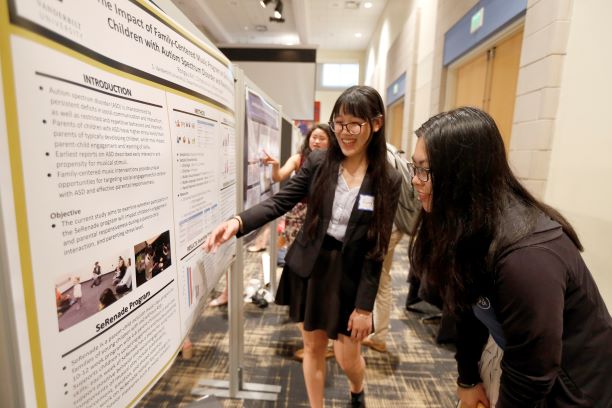 We anticipate that many students will have already prepared a poster or presentation as part of their research programs.  However, for those who need to prepare a poster or presentation especially for this event, detailed information on preparation is available here.  Guidelines on presenting your poster and/or slides can be found here.
Questions?
Students with questions can contact the Office of Immersion Resources:
immersion@vanderbilt.edu
vu.edu/immersion