The Vanderbilt Undergraduate Research Fair provides an opportunity for our undergraduates to share their work in a campus-wide celebration of undergraduate student research. The fair is sponsored by the Office of Immersion Resources.

Thank you to Professor Luis Leyva, our undergraduate presenters, and all of those who attended the Spring 2021 Research Fair!
The Portfolio page with students' posters is still viewable. Email immersion@vanderbilt.edu for the password.

Check back later this summer for details about the Fall 2021 Vanderbilt Undergraduate Research Fair.
---
Vanderbilt students who have completed research projects are invited to share their work with the campus community. Students must present work that was completed while enrolled at Vanderbilt.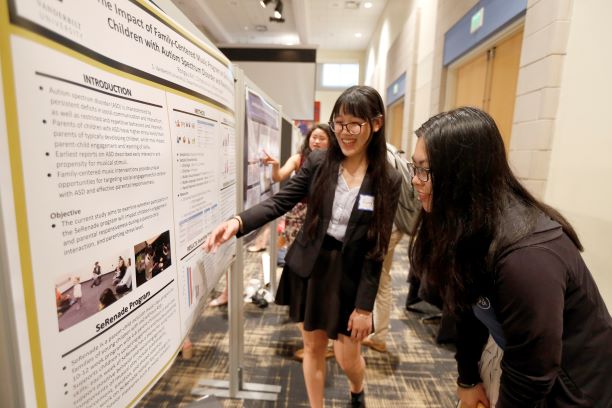 Questions? Contact the Office of Immersion Resources via email at immersion@vanderbilt.edu.