Book Events Category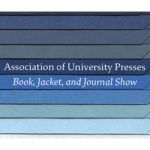 Jan. 16, 2020—The following is a guest post by Drohan DiSanto, designer at Vanderbilt University Press, exploring ten outstanding book covers from the Association of University Presses' 2019 Book, Jacket, and Journal Show. Vanderbilt UP is currently hosting the traveling Book, Jacket, and Journal Show exhibit on Vanderbilt's campus, in the Vanderbilt Libraries Special Collections exhibit space...
---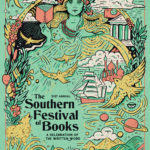 Oct. 10, 2019—This weekend, the 31st annual Southern Festival of Books is happening in Nashville, from Friday, October 11, through Sunday, October 13. Spanning several blocks in downtown Nashville, the Southern Festival of Books is a free festival hosted by Humanities Tennessee each October that brings thousands of book lovers together for panels and solo sessions featuring...
---