Scott receives Karen Dolan Spirit Award and USAC recognizes service at year-end meeting
Vanderbilt's University Staff Advisory Council (USAC) concluded the year by recognizing council members for their service during 2018-19 at its June meeting.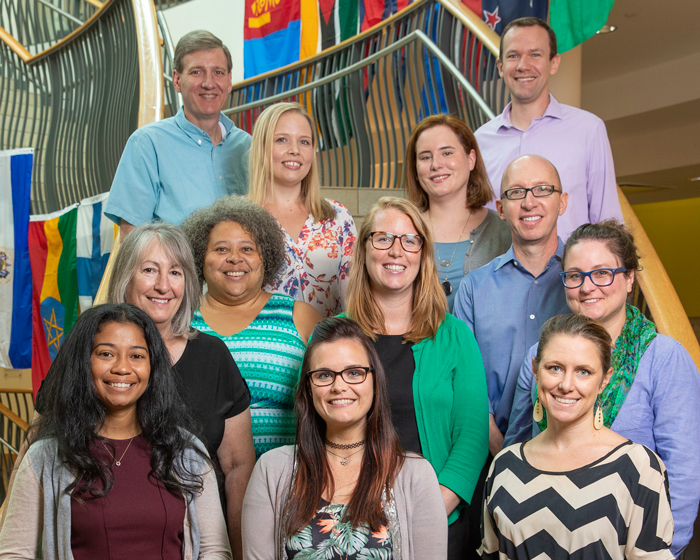 USAC serves as an advisory group to university administration on issues that are important to staff such as policies, benefits, and practices. Over 90 elected individuals from nearly two dozen campus groups make up the Council and represent more than 3,000 full-time and part-time exempt and non-exempt university staff members.
Committee Members of the Year
Rachel Harbin, Facilities Manager in the Department of Public Safety, and Sara Sanders, Assistant Director for Academic Support and Senior Academic Counselor in the Athletics Department, were recognized as Committee Members of the Year for their service on the council's Membership Committee.
"We are very appreciative of the work that Sara and Rachel gave to both the membership committee and USAC. Because of their time and efforts, our Meet a Member feature interviews, were prepared and ready to share each month," said Tara Williams Membership Co-Chair. "It is wonderful to have two committee members take full ownership of a project and help to create a better USAC membership experience."
Committee of the Year
The Communication Committee, co-chaired by Carjamin Scott, Associate Director of Admissions Operations in the Owen Graduate School of Management, and Carlos Ruiz, Web Communications Manager in the Division of Communication, was recognized as Committee of the Year.
"The Communication Committee, as led by Carjamin Scott and Carlos Ruiz, did an unbelievable job this past year and far exceeded all expectations.  Our social media presence has improved on every platform and our monthly newsletter is both informative and engaging, said Jeff Loudon Vice President/President-Elect.  "While I am proud of all of our committees, the work done by the Communication Committee was especially impressive."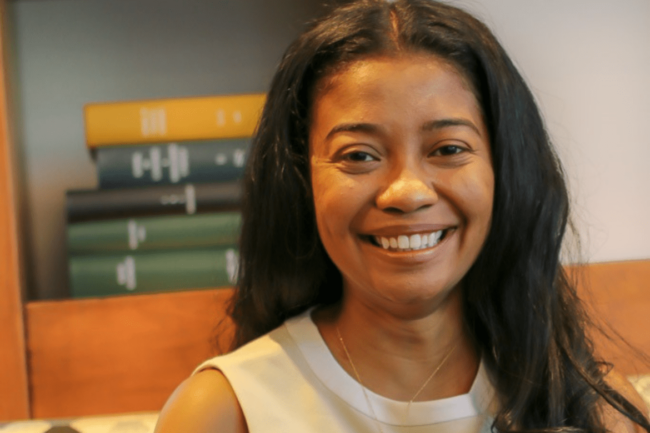 Karen Dolan Spirit Award
At the meeting, Scott was honored with the Karen Dolan Spirit Award. The award recognizes a staff representative for stewardship, devotion, and service to the council and is given to an employee who embodies the spirit of the late Karen Dolan. Dolan worked at Vanderbilt for nearly 26 years and was the Graduate School registrar before being diagnosed with ALS (amyotrophic lateral sclerosis). She died in May 2006 and the award was created in 2008 to commemorate her strong passion for helping the Vanderbilt community.
"I was thrilled to see this year's Karen Dolan Spirit Award go to Carjamin, who exemplifies the very best of USAC in everything she does for the council," said Jenny Mandeville, USAC President. "Her kindness, compassion and consideration for the staff at Vanderbilt are second to none, and we're so grateful to have her a part of our organization."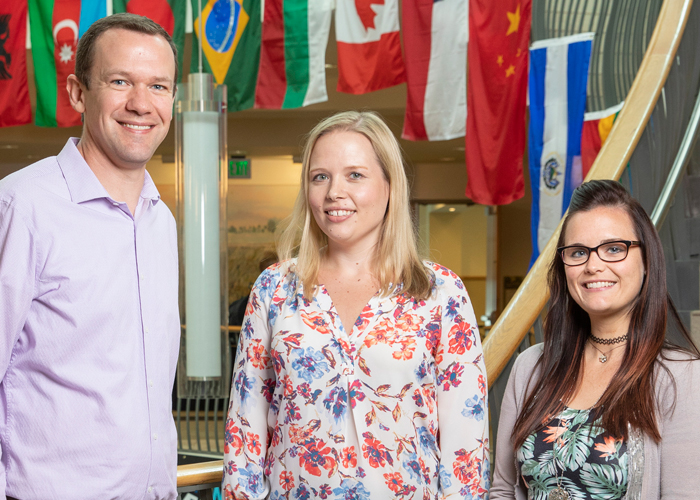 In addition to the awards, Jenny Mandeville, Strategic Projects Manager in the Division of Communication (President); Jeff Loudon, Principal Relationship Manager in VUIT (Vice President/President-elect); Jasen Hughey, Detective Lieutenant in the Department of Public Safety (Treasurer); and Harbin (Secretary) were also recognized for their leadership and service.
The staff council's new year will begin in July. For more information about USAC's work and membership, visit the USAC website.