Cornelia Heard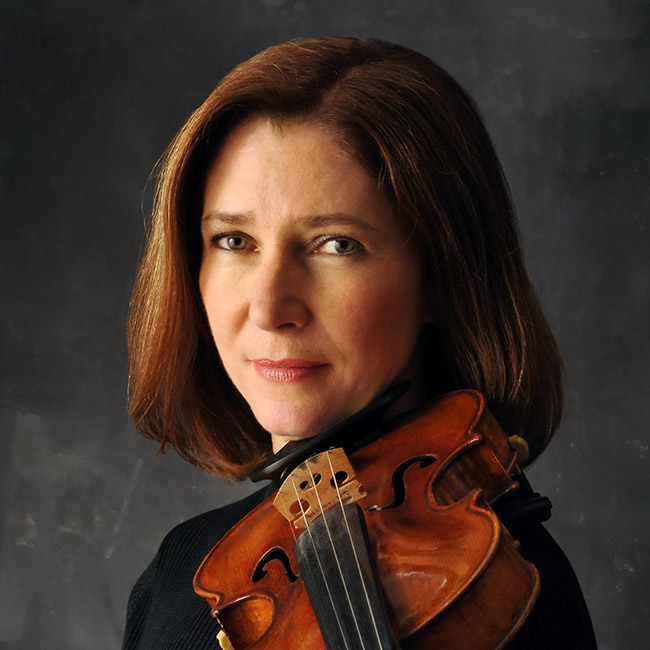 Cornelia Heard holds the Valere Blair Potter Chair at Blair School of Music, Vanderbilt University, where she is professor of violin and chair of the string department. She has served on the artist faculty and as co-director of the chamber music program at the Aspen Music Festival and School since 2005. As a member of the Blair String Quartet, she has toured extensively throughout the United States, presented Beethoven and Bartok cycles and recorded for the Naxos, Innova, Warner Reprise, New World, Blue Griffin and Pantheon labels. In January of 2019, she participated in the first International Portillo Music Festival in Chile and in January of 2018, the Youth Music Culture Festival in Guangzhou, Guangdong Province, China. Before that, she performed and taught at the annual Festival International of Music in Loja, Ecuador. In the summer of 2019, she returned to Aspen and performed at the Chamber Music Northwest Festival, in Portland, Oregon.
Ms. Heard has performed on concert series at the Library of Congress and at New York's 92nd Street Y, as well as at Lincoln Center, the Kennedy Center, Merkin Hall and Weill Hall at Carnegie Hall.   She has served as artist-in-residence at both the Aspen and Sedona Music Festivals and also on the faculty of the Sewanee Music Festival from 1985 to 1999 and the Killington Festival from 2002-2004.  Other summer festival appearances have included Chamber Music Northwest, Skaneateles, Colorado, Kapalua, Roycroft, Music Mountain, and Maverick Concerts, as well as performances in Italy, Ecuador and Iceland.
Ms. Heard has been an adjudicator for regional and national competitions and has served as a panelist for the Creation and Presentation Grant Programs for the National Endowment for the Arts. She has given master classes throughout the United States, and her students have won and been prizewinners in regional, national and international competitions.
Ms. Heard earned a Master of Music degree from the Juilliard School as well as Bachelor's degrees from Juilliard and Sarah Lawrence College. She studied violin with Dorothy DeLay and chamber music with Robert Mann, Earl Carlyss and Samuel Rhodes, of the Juilliard String Quartet, as well as Felix Galimir, Ruth Laredo and Jan DeGaetani.