Vanderbilt Climbing Team Takes 3rd in Country for Speed Climbing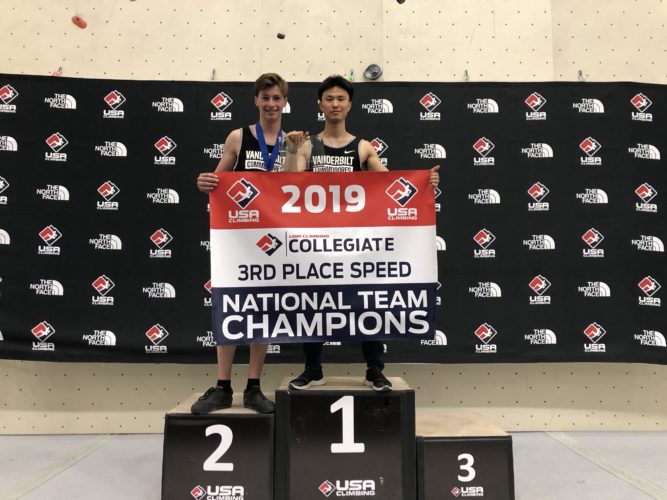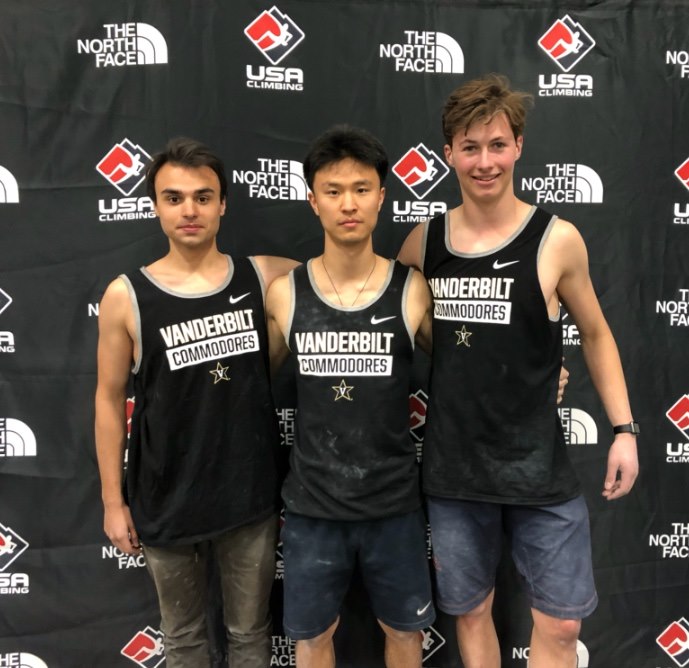 On April 24th and 25th, Vanderbilt Climbing Team members XJ, Michael, and Nick competed at the USA Climbing Collegiate National Championships at Climb Murfreesboro! All three began the competition on Friday by competing in speed qualifiers, and then split up between the other categories, with Michael and XJ competing in bouldering, and Nick taking on the Sport wall.
Once qualifiers ended, the scores showed that Michael had smashed the qualifying round's previous speed record, and came into the finals in first place! Team Captain XJ barely missed out on the opportunity to compete beside Michael in Speed Finals, missing out by just 0.05 seconds.
Michael carried his momentum from qualifiers through to the final, coming in 1st overall in the entire country! His scores, combined with Nick and XJ's gave the Vanderbilt Climbing Team the third highest combined score in Speed Climbing for the competition. In addition to that, the team's speed points, along with the points that team racked up in bouldering and lead added up to give Vanderbilt Climbing 13th place overall out of the 94 participating teams from across the nation.
With a smashing end to the team's first competitive season, we're absolutely pumped for what next year has to bring! See you in the fall!