Home » News » Graduate Scholar Visits Warren College
Graduate Scholar Visits Warren College
Posted by Douglas Fisher on Friday, March 29, 2019 in News.
This is a guest post by Faculty Head of Warren College, Doug Fisher. The opinions expressed herein are Doug's and do not necessarily reflect the position of Vanderbilt University
Kouki Matsamura, an MS student from Osaka University, visited from August 12 to October 10 2018 to advance his knowledge of machine learning, do research in AI and music composition, and to participate in programs at Warren College and elsewhere.
Kouki worked in the Warren College suite (B 106) and we met regularly.
We are working on a paper tentatively titled "Machine Learning of Musical Styles for Music Composition and Improvisation." A Blair student, also a Warren resident, advised us on this project, and we are inviting him to join the research effort.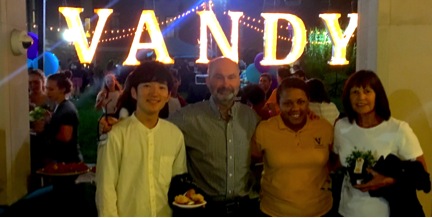 Kouki participated in many Warren events, such as Fresh Baked Fridays where students showed interest in his visit.
I introduced Kouki to the Japan Program faculty and the McTyeire Hall Japanese graduate program coordinator, and Kouki established strong relationships with their groups, attending McTyeire dinners regularly and helping students of Japanese, in and out of class. Kouki benefited from these communities too. He left a card for Patricia and I, saying that visiting — presumably Vanderbilt, Nashville, and America — were the best two months of his life. He built lasting relationships here thanks to many Vanderbilt folks.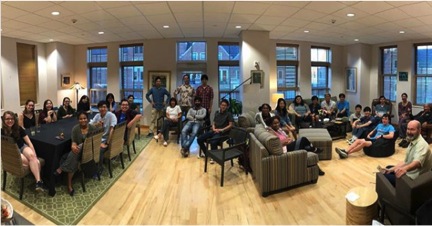 "Travel around the World with Warren" began with Japan night, featuring three members of the Japan Program faculty (Michiru Ichihara Loe, Keiko Rose Nakajima, Asami Nakano), Kouki Matsamura, two graduate assistants, one parent, and 20+ undergraduate students from Warren College, McTyeire Hall, and across campus (Warren Faculty apartment, Saturday, September 29 from 5:00 pm – 6:30 pm).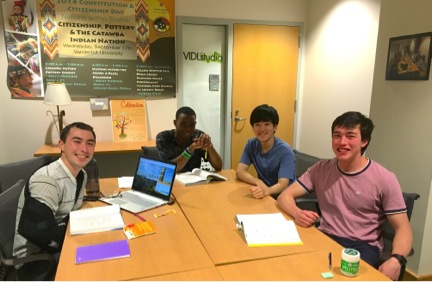 Kouki talks to students of Japanese on the culture and language in the Warren College office suite on a Thursday night.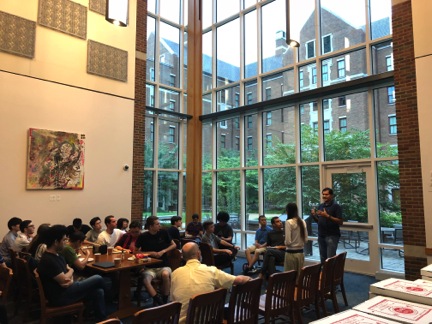 Computer Science and AI Professors Gautam Biswas and Catie Chang join 40+ undergraduate students from Warren College, and across campus, as well as Kouki and one Warren alum, for a discussion on the ethics of artificial intelligence (Warren Great Room, Saturday, September 22 from 5:00 pm – 6:30 pm).
Kouki was able to do considerable networking at such events, and students got to know Kouki as well. One Vanderbilt student is now researching, with my advice on NSF possibilities, whether programs like the one that Osaka University funded for Kouki, are available in the United States.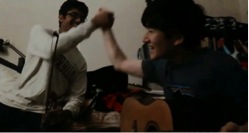 Kouki and Rama, our Blair/Warren research consultant, jam in Warren https://youtu.be/IawCdrRoPMw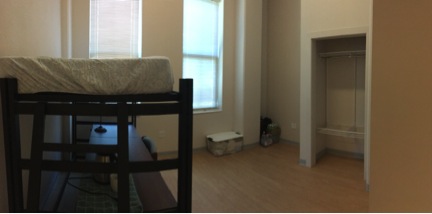 Kouki stayed in the guest room for Moore and Warren colleges, B168. This is a 10'x10' living space, with a private bathroom. The room is next door to the Elliston Hall Head Resident. This guest room is now under the control of Associate Provost and Dean of Residential Faculty, Vanessa Beasley, though at the time the arrangements were made in late June and July, Faculty Heads had authority to host guests following OHARE guidelines.
We hosted a dinner party that introduced Kouki to all Warren staff, including all RAs, before classes started. While the guest room for Moore and Warren colleges may not be suitable for renowned visitors to campus, it seems very suitable for graduate students who those renowned researchers could bring with them on visits to Vanderbilt. Like Kouki, these graduate students may have wonderful interactions with our students in the residence halls and elsewhere on campus, perhaps even hosting their mentors.