Home » News » Student Talent Showcases in December
Student Talent Showcases in December
Posted by Douglas Fisher on Wednesday, December 21, 2016 in News.
On December 1 and 2 there were back-to-back events in our nascent tradition of Warren and WaM student showcases. To open the month, Warren hosted Nonchalant Desserts, an evening exhibition of photographs by Warren student Precious Kato in the Warren Great Room.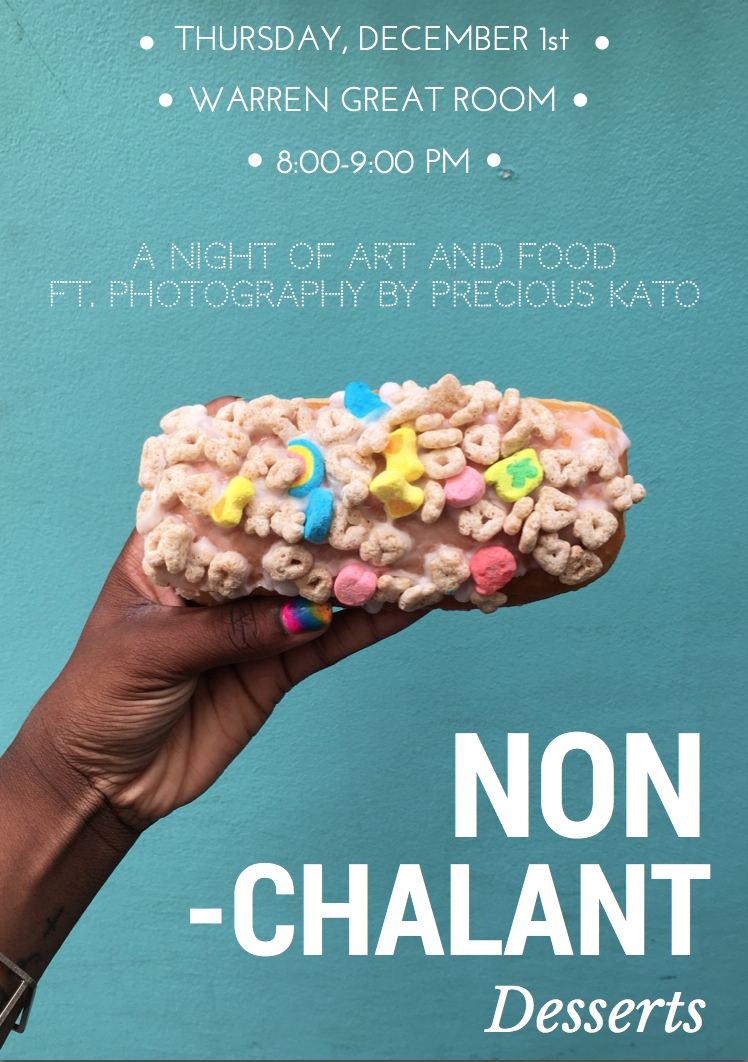 Campus Dining provided light reception foods and drink, and Vanderbilt Printing Services did a marvelous job of printing and mounting selected photos. The voluminous sound created by discussions around the Great Room indicated the crowd's enthusiasm.
This event, in particular, was the second Warren student exhibition of expertise, experience, and expression (e³) this semester. Thanks to Laurel Hogan for helping to organize this exhibition. Precious' photographs will be hung around Warren College.
The very next night, Friday, December 2, the WaM RAs hosted Espresso Yourself, an open mic night of talent by WaM students. The performances went on for three hours, with breaks and raffle drawings throughout.
We haven't had an open mic night since year 1, and I hope that the fun of this event, which highlighted stellar talent from around WaM, continues in the future. Thanks to the RAs for organizing such a great event! Patricia and I really enjoyed it.
Doug Fisher is Faculty Director of Warren College. The opinion's expressed herein are Doug's and not necessarily those of Vanderbilt University.