How does Vanderbilt regulate e-scooters on campus?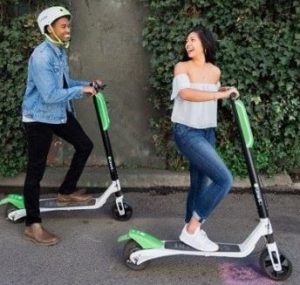 Vanderbilt University embraces innovation in mobility and the new "shared urban mobility devices" (i.e. dockless electric scooters and bikes) operating in Nashville. The university is committed to providing the campus community with multiple mobility options, as well as ensuring that campus remains accessible and safe for all members.
When Metro Nashville was first developing its ordinance regulating shared urban mobility devices in summer 2018, a group of faculty, staff and administrators convened to decide how to manage the influx of scooters that would make their way onto campus. Given the university's location in the middle of Midtown and several public rights of way that intersect campus, it was determined the university would develop a campus policy that allows scooter and bike companies permitted through Metro Nashville to operate on campus if they also sign a campus agreement with additional stipulations.
The university made infrastructure changes to accommodate the new modes of travel, including developing 20-30 designated parking areas on campus. These designated parking areas, now equipped with signage, allow scooters and bikes to be parked near buildings but not blocking pathways, sidewalks, accessible ramps and building entrances. The university will continue to evaluate these parking areas and make adjustments as necessary in the future.
The university has relationships with Bird and Lime, the two scooter companies currently allowed to operate on campus, and notifies them when high-traffic or problem areas occur, requesting they monitor the areas more closely. Vanderbilt community members are encouraged to report issues, such as scooters parked inappropriately, to the companies directly. The Vanderbilt Public Safety team is also equipped to respond to any accidents and issues and to assist in relocating devices.
Finally, a group comprising students and staff was established to assist with deploying educational opportunities for the campus community about responsibly using and parking scooters. Postcards detailing new scooter and bike guidelines will be distributed this semester, and a scooter safety video written by Vanderbilt Student Government members and filmed by the Division of Communications team was recently released. Additionally, a scooter safety course is being developed in conjunction with Vanderbilt Public Safety that will demonstrate how to safely ride scooters, as well as how to appropriately park the devices. Ensuring that campus remains accessible and safe for all Vanderbilt members remains the top priority.
As the campus evolves under FutureVU, long-term improvements to pathways and the campus edge are planned as part of Vanderbilt's new MoveVU mobility strategy. These pathways will be designed with accessibility and sustainability in mind and built wide enough to accommodate multiple modes of transportation, such as e-scooters and bikes.
For more information, visit the Dockless Bike and Electric Scooter Share page on the FutureVU website.
Eric Kopstain
Vice Chancellor for Administration