What ERA System has been purchased by Vanderbilt University, and what are its strengths and limitations? What does the implementation process now look like amid the COVID-19 situation and how will this change impact the faculty's work? *VUMC's system is not changing at this time.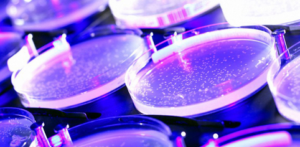 Dear Colleagues,
When I last wrote to you about the selection of a new Vanderbilt electronic research administration system (VERA) in February, working together toward a smooth transition that would keep your sponsored research moving forward was paramount in my mind. This is now on my mind more than ever because of the COVID-19 pandemic. With 200 proposals going out in March, an 8% increase from the same month in 2019 or 2018, I know you are staying strong and working hard despite all the difficulties. Just as you are doubling down on your research, I want you to know that my staff and I are doubling down on our support of you and your research administrators.
As you know, for over a year we've been working toward selecting a new single ERA system to replace our current systems, Coeus and PEER, at Vanderbilt University. Coeus supports proposal submission and non-financial award set-up, while PEER supports contract and subaward negotiation. Both of these systems lack transparency and require repetitive, tedious tracking. Resolving those problems to better support your research and our research administrators is at the heart of this ERA system upgrade.
The top contenders to replace Coeus and PEER were Huron and InfoEd. After months of analysis and comparison involving hands-on testing in system sandboxes, extensive feedback gathered in surveys, and honest discussions with faculty, research administrators, and leadership both at Vanderbilt and our peer universities, it became obvious that Huron is the right choice for Vanderbilt. Huron has a proven track record for on-time and error-free implementations. Huron has more limited budget customization options (compared to InfoEd) but it has experience in implementing the contracts module. From the beginning, we knew our chosen vendor would need to offer more than just functionality. The right implementation team and process were also key. No crossing our fingers that everything works and then flipping a switch on a single go-live date – we need a flexible, phased implementation that will ease us into the new system gradually and allow plenty of time for testing and training.
This need is all the more critical given the additional strain that COVID-19 has put on our research administrators. The Huron ERA product provides the streamlined functionality that is missing in the outdated Coeus and PEER systems, but the commitment and experience of the Huron team, their staged, collaborative implementation approach, and their tried-and-true record with peer universities demonstrated that they are the supportive, collaborative partner we've been seeking for this transition.
The phased implementation will occur over the course of 14-16 months with Coeus and PEER remaining in use to serve researchers throughout the implementation process. Although our timeline has not changed thus far because of COVID-19, our approach has, as the initial intensive in-person meetings with research administrators to determine the configuration will be moving online. While our goal is not to change policies and procedures, I expect that some changes to procedures, such as those for approval or tracking, may be needed. These will become more apparent after the initial set of meetings. I plan to address these changes in a future Senate Newsroom article and you have my assurance that we will only make those changes in consultation with all the stakeholders including the Faculty Senate and their Academic Policies and Services Committee.
I thank you, and everyone who has collaborated to select Huron as our vendor for the new ERA system including the Research Administration Working Group, the Vanderbilt University Research Council, the Council of Academic Deans, and of course the Faculty Senate. Thank you for being frank and forthcoming, and I ask you to continue to share feedback about what is and isn't working well as we move forward. I am confident that we will succeed by being honest with each other and rolling up our sleeves to solve any problems that come up.
For additional information please visit the VERA system transition website at https://research.vanderbilt.edu/about/veratransition/
Please feel free to reach out to me directly with comments or questions at padma.raghavan@vanderbilt.edu, ovpr@vanderbilt.edu, or 615-322-6155, or contact Hilda McMackin at hilda.mcmackin@vanderbilt.edu or 615-875-2716 or Laurel Duncan-Biqiku at laurel.l.duncan@vanderbilt.edu or 615-322-0344.
Best,
Padma
Padma Raghavan
Vice Provost for Research
Professor of Computer Science and Computer Engineering