Principal investigator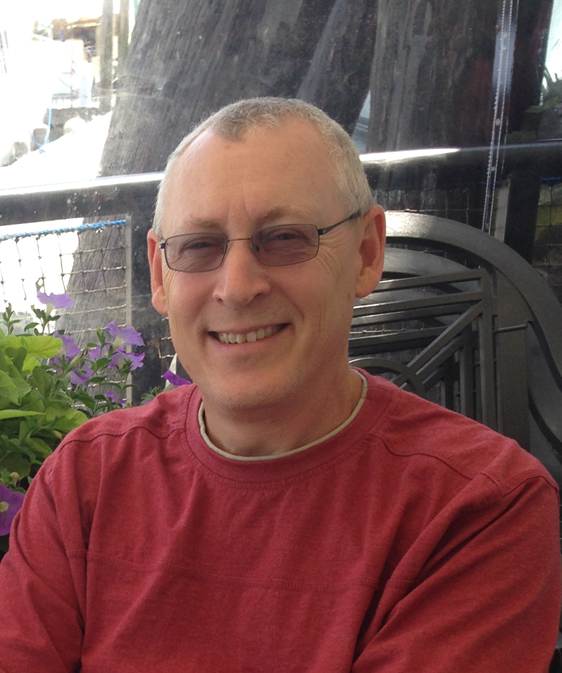 Todd R Graham, Ph.D. Todd is a Professor in the Department of Biological Sciences with a secondary appointment in the Department of Cell and Developmental Biology. He grew up in St. Louis, Missouri and received his B.S. and Ph.D. at St. Louis University. Todd went on to do a postdoc in Scott Emr's lab before starting up his own lab at Vanderbilt University.
---
Scientists
---
Eugenia M Yazlovitskaya, Ph.D. Eugenia is a Staff Scientist in the Department of Biological Sciences. She was born and grew up in Kyiv, Ukraine. She received her M.S. in Biophysics from Shevchenko National University and Institute of Molecular Biology and Genetics, National Academy of Sciences of Ukraine. Eugenia received Ph.D. in Biochemistry; it was a joint venture of Kansas University Medical Center, KS, USA and Palladin Institute of Biochemistry, National Academy of Sciences of Ukraine, and was about Protein kinase C signaling in cancer treatment. Eugenia joined Vanderbilt as a junior faculty in 2002 and in 2021, she became a part of the Graham Lab. Outside of research, Eugenia enjoys swimming and traveling. She also considers herself a movie buff.
eugenia.yazlovitskaya@Vanderbilt.Edu   Publications
---
Postdoctoral Fellows

---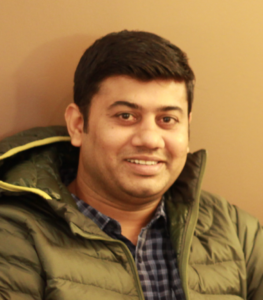 Bhawik Kumar Jain, Ph.D. Bhawik is from Mumbai, India. He received his Ph.D. from ACTREC, Mumbai in Life Sciences. His Ph.D. thesis focused on understanding the Golgi cisternal stacking mechanism in budding yeast Pichia Pastoris. Bhawik joined the Graham Lab in 2019 and exploring the structure function relationship of P4-ATPases. In his free time, he enjoys spending time with family, cooking, and playing cricket and tennis.
Bhawik.kumar.k.jain@vanderbilt.edu  ResearchGate
---
Graduate Students
---
Adriana Norris Adriana Norris went to Armstrong State University and earned a Cell and Molecular Biology Bachelors of Science degree. She began her PhD at Vanderbilt in August 2018 and joined Dr. Graham's lab in February 2019. For her thesis, she is characterizing two new Atp10A and Atp10D mouse models in the context of metabolic dysfunction. She hopes the findings from her research will be used to inform the design of therapeutics that will help patients. She is also interested in science communication and created a YouTube channel to talk about academic topics and interview people in academia. In her free time, Adriana enjoys spending time with her fiancé, Ryan, and their two animals, Squeak the cat and Boscoe the dog.
adriana.c.norris@vanderbilt.edu    LinkedIn Profile
---
Mariana Jimenez Mariana is originally from East Lansing, MI. She received her B.S. in Cell and Molecular Biology and minor in Music from the University of Michigan in 2018. Mariana joined the Graham lab in the Spring of 2020 to study the importance of P4-ATPase localization, specifically yeast Dnf1 and Dnf2, by determining the recycling and retrograde trafficking pathways traveled by these flippases and exploring the role they may play in Parkinson's and Alzheimer's Disease. Outside of the lab, Mariana enjoys playing the clarinet and participating in water polo as well catching up on Netflix shows.
mariana.jimenez@Vanderbilt.Edu   LinkedIn
---
Alexander J Mansueto Alex joined the Graham Lab in 2021, and he is originally from Florham Park, New Jersey. He double-majored in Biology and Human Nutrition, Foods, and Exercise at Virginia Tech. His undergraduate research focused on gene therapies in muscular dystrophies. In the Graham Lab, Alex's work involves the P4-type ATP flippase ATP10D, and how the flipping of ATP10D's substrate, glucosylceramide, may mitigate components of the metabolic syndrome. In his free time, Alex enjoys playing piano, exercising, and spending time with his lizard Rem.
alexander.j.mansueto@Vanderbilt.Edu
---
Research Technician
Deven
D Gopinath Deven is originally from Spring Hill, TN and received his B.S. in Human Biology from Brigham Young University – Idaho in 2022. His undergraduate research focused on the pharmacology of valproic acid in regard to brain development. In April of 2023, Deven joined the Graham lab as a research technician and currently is working on determining functional relationships between various ion and polyamine transporters and the P4-ATPase Neo1. His hobbies include pizza making, hiking, exercising, and spending time with his cats.
deven.d.gopinath@vanderbilt.edu  LinkedIn
---
Undergraduate Students
Jaileen Wales
---
Richard Zhang
---
Rotation Students
---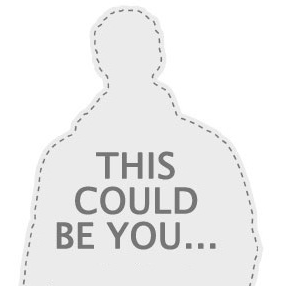 The Graham Lab is currently seeking motivated graduate students to rotate with and potentially join our lab. Students with interests in protein trafficking, lipid biochemistry, or a general interest in cell biology should contact Dr. Graham at tr.graham@vanderbilt.edu for further information.
---
Former Members
Swapneeta Date, Ph.D.
Isabel Tate
Joey Lu
Davia D.  Watkins
Peng Xu, Ph.D.
Jordan Best, Ph.D.
Clara Guillem
Yannan Huang
Roger Yu
Mehmet Takar, PhD.
Bart Roland, PhD.
Yuantai Wu, PhD.
Ryan Baldridge, PhD.
Hannah Hankins, PhD.
Sam Erlinger
Nick Diab