Dr. Maria Hadjifrangiskou (Dr. H or just Maria), is a native of the island of Cyprus in the Mediterranean. She has obtained her B.Sc. in Molecular Biology & Biotechnology from Clarion University in PA, her Ph.D. in Microbiology & Molecular Genetics from the University of TX – Health Science Center & MD Anderson Cancer Center, Houston and has performed her post-doctoral training at Washington University School of Medicine in Saint Louis. In addition to being a bacteriology and a space nerd, Dr. H. loves to run, cook (so lab members have plenty to smile about), read her favorite Fantasy/Sci-Fi novels (Hail to C.J. Cherryh and the Foreigner Universe; and still mourning the loss of Terry Pratchett) and engage in long MTG session. Her dream (besides being inducted to the National academy…) is to qualify for the Boston marathon one day… … and meet C.J. Cherryh…
She is very open and urges her students to feel free to come to her office with any questions, suggestions, ideas and concerns they may have. She hopes to run a productive but also a very happy and fun lab. Her dreams are coming true, so far… …minus that Boston Marathon Qualification… and meeting C.J. Cherryh… so far. There is still time…
POST-DOCTORAL FELLOWS
John R. Brannon is originally from the small town of Ralph, Arkansas. He is a blues dancer, scotch enthusiast, and roller derby official. Over the years, John found his way to the Pocono Mountains where he completed his B.Sc. in Biological Science: Pre-medicine with a minor in Chemistry. Afterwards, John journeyed further north to Montréal, Qc where he received his Ph.D. in Microbiology & Immunology from McGill University. John's Ph.D. research focused on antimicrobial peptide resistance and the substrate specificity of omptins, a family of outer-membrane proteases, with an emphasis on proteolytic activity from a physiological and evolutionary standpoint. During this time, he became acquainted with uropathogenic E. coli (UPEC). John is enthusiastic about bringing his expertise to the H-lab and joining the team on their venture into dissecting the mechanisms of UPEC's two-component systems. Furthermore, he is interested in investigating UPEC subpopulations and their response to environmental factors derived from the host and neighboring bacteria.
GRADUATE STUDENTS
Connor Beebout is an MSTP (MD/PhD) student in the Microbe-Host Interactions graduate program. He grew up in Northern California and graduated from the University of California, Davis with degrees in Philosophy and Microbiology. Connor's work in the lab focuses on understanding how environmental factors such as oxygen availability regulate development of resilient biofilms that can resist the immune system and antibiotics. When he's not in the lab, Connor can be found running, geeking out about music, and ogling the Nashville cherry blossoms.
Taryn Dunigan is a Masters student in the Biomedical Sciences program. Born and raised on Long Island, she graduated from Vanderbilt University with a B.E. in Biomedical Engineering. In her free time, Taryn loves to cook & always brings elegant leftover lunches to lab making her labmates jealous! Taryn first joined the H-Lab during her undergraduate studies and worked to characterize the effects of blue light on UPEC adherence and motility. She is now working alongside John Brannon, delineating the effects of environmental factors on the microbe-host interactions.
Hamilton Green is a PhD student in the Microbe-Host Interactions graduate program. He is a native of Tennessee, as he was born and raised in Memphis. He completed his undergraduate education at Dillard University in New Orleans with a Bachelor of Science in biology. Hamilton is currently investigating commensal-pathogen interactions and ASB versus cystitis clinical isolates. In his free time, he is a huge fan of the Memphis Grizzlies, casually devours snicker bars ,and enjoys working out.
Melanie Hurst is a PhD candidate in the Microbe-Host Interactions graduate program. She grew up in southeastern Kentucky and graduated from the University of Kentucky with a B.S. in Agricultural Biotechnology and Chemistry. In the Hadjifrangiskou lab she studies how the interaction between two two component systems PmrAB and QseBC drive resistance to polymyxin B in pathogenic E. coli. In her free time, she enjoys spending time in the outdoors, hiking, and swimming.
Michelle Wiebe is a student in the Microbe-Host Interaction graduate program. She grew up in Elmwood Park, IL and graduated from DePauw University with a BA in biology and a minor in chemistry. Michelle's work focuses on understanding how the two component systems BtsSR and YpdAB interact and alter UPEC behavior. Although microbiology is a close second, Michelle's first true love is soccer, and she can't wait for the World Cup to start this summer!
THE UTI (UNDERGRADUATE TRAINING INITIATIVE)
Rachel Mersfelder
Class of 2021
Majors: Neuroscience and Medicine, Health, and Society
Hometown: Sturbridge, MA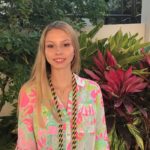 Alexis Hollingsworth
Class of 2021
Majors: Molecular and Cellular Biology, Philosophy
Minor: Chemistry
Hometown: Orlando, FL
Jessica Cascio
Class of 2021
Major: Biological Sciences
Minors: Communication of Science & Technology, Studio Art
Hometown: Tampa, FL
Diamond Williams
Class of 2020
Majors: Biochemistry & Spanish
Hometown: Jacksonville, FL
Levy Sominsky
Class of 2020
Major: Molecular and Cellular Biology
Hometown: Hewlett, NY
Omar Amir
Class of 2021
Major: Medicine, Health and Society and Human and Organizational Development Hometown: Dallas, TX
Kristyn Vincente
Class of 2021
Major: Medicine, Health and Society
Minors: Chemistry and Psychology
Hometown: Miami, FL
John Sweeney graduated from UNC Chapel Hill with a double major in economics and psychology. He worked at Google for two years before deciding to pursue medicine. John is finishing up prerequisites for medical school at Vanderbilt and gaining research experience in the H-lab.