Search #2017maymesterinsicily on instagram for photos from this year's program!!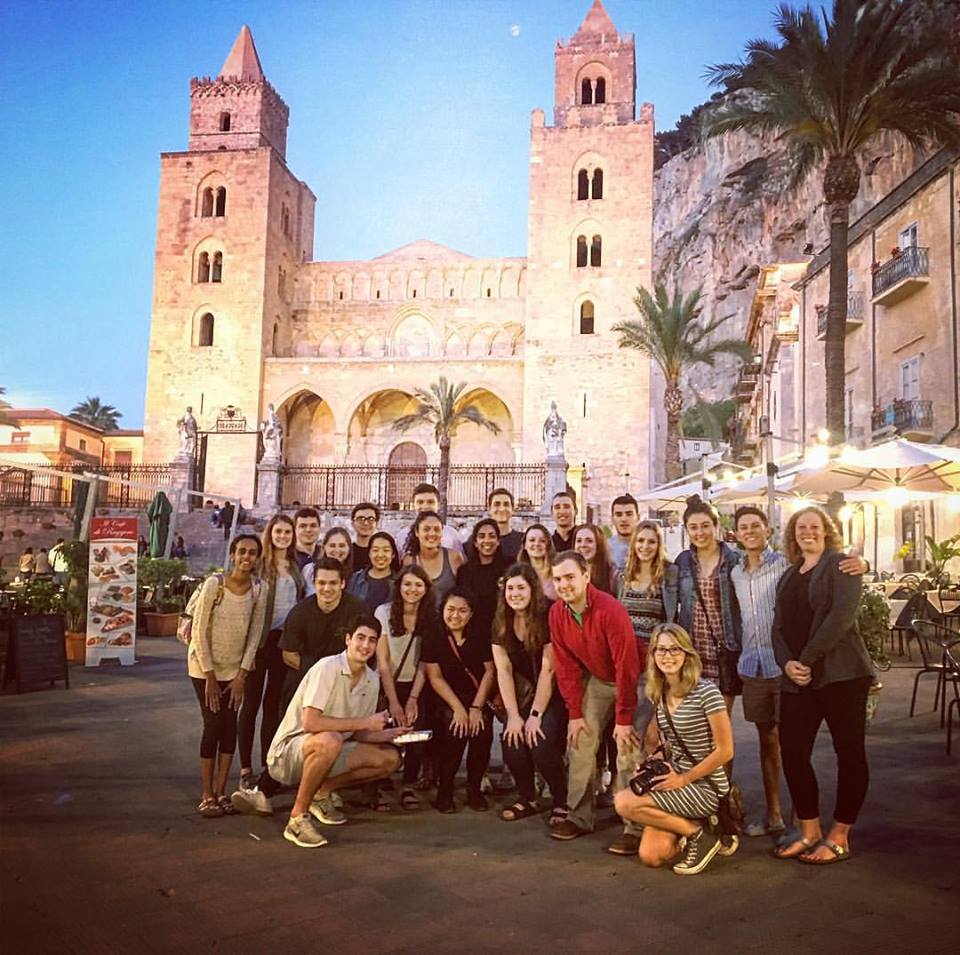 ITALIAN 3803:  MEDITERRANEAN CULTURE [HCA]
This program introduces students to the cultural history of the Mediterranean through visits to important archeological sites, museums, monuments, and cultural events throughout the island of Sicily.  Located at the center of the Mediterranean, Sicily has always been a hub of cultural exchange and a mecca for immigrants coming out of Asia, Africa, and the rest of Europe.  Especially today, Sicily is a microcosm of the larger Mediterranean and is the ideal location to study the evolution of culture in the Mediterranean basin.
As we work our way around the island of Sicily, students will become familiar with the different groups to have conquered and influenced the area, as well as the importance of immigration and assimilation of foreigners into what has become a melting pot culture in the Mediterranean region.  Students will begin the course with a brief historical introduction to the island, and then explore how the contributions of different peoples have influenced and shaped the cuisine, religion, art, and architecture of the Mediterranean.  By visiting sites such as the Valley of the Temples in Agrigento and the Cappella Palatina in Palermo, students will build a firm historical understanding of the island. Additionally, a Sicilian cooking class, a Mafia tour with site visits to Portella della Ginestra and Corleone, and a study of immigration from Africa and Asia will provide students with a well-rounded understanding of how Sicily reflects the current situation in the Mediterranean region.
---
Leave a Reply
You must be logged in to post a comment.