Parking
Visitor Parking
When visiting Vanderbilt, please do not park in non-University parking areas on the perimeter of campus. Please park in the Visitor spaces as designated in the Visitor Parking Map.
Parking for visitors to the campus is limited, and designated spaces are few. Campus visitors, therefore, are encouraged to park in the following public parking areas.
Terrace Place Garage, spaces 41-92, 21st. Avenue & Terrace Place
Wesley Place Garage, spaces 52-170, 21st. Avenue & Scarritt Place
Meters in Lot 96 located in Zone 1; Lots 6B located in Zone 2; Lots 15 & Lot 21, & Lot 27 located in Zone 3
All meters along streets
Maps to Parking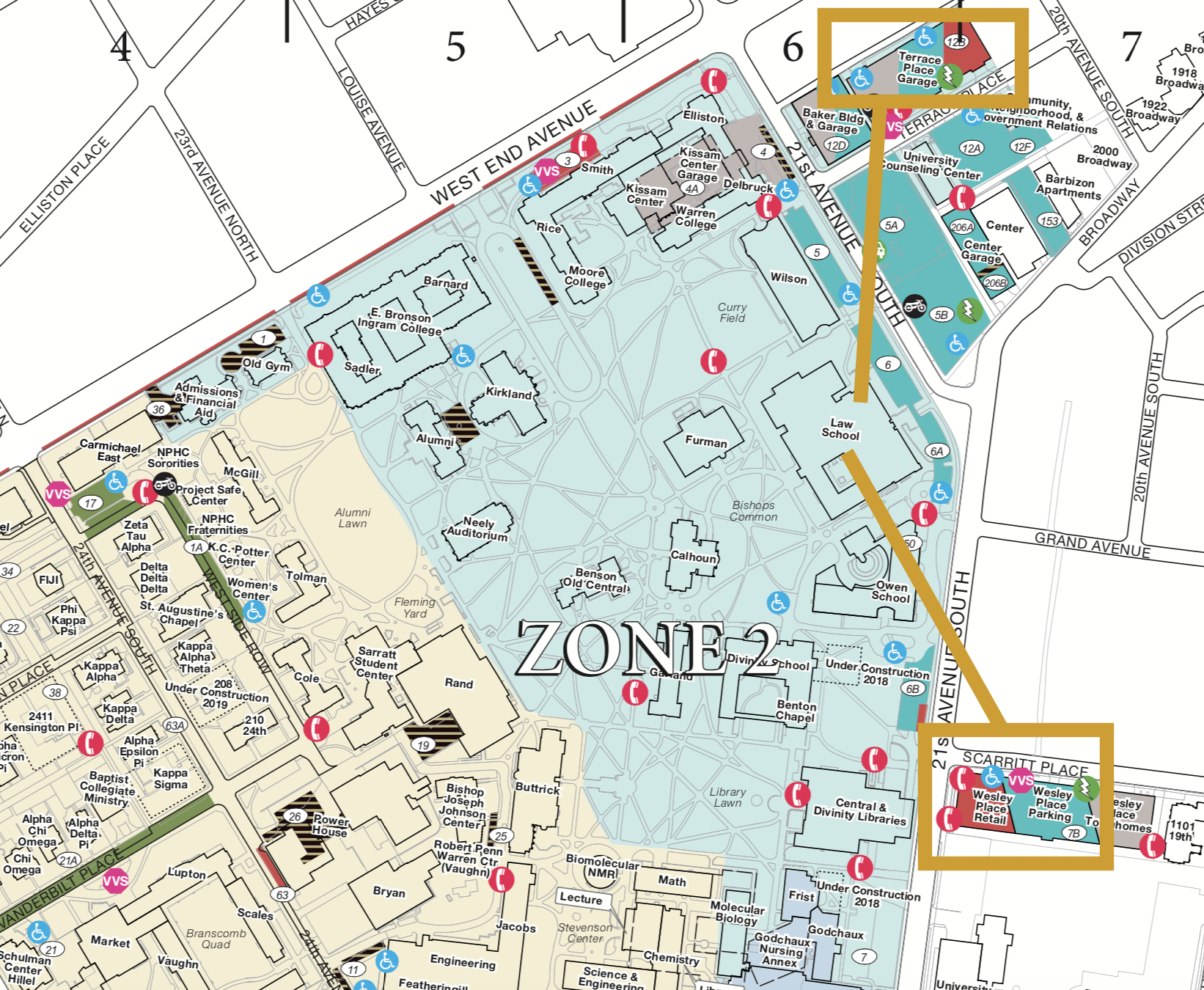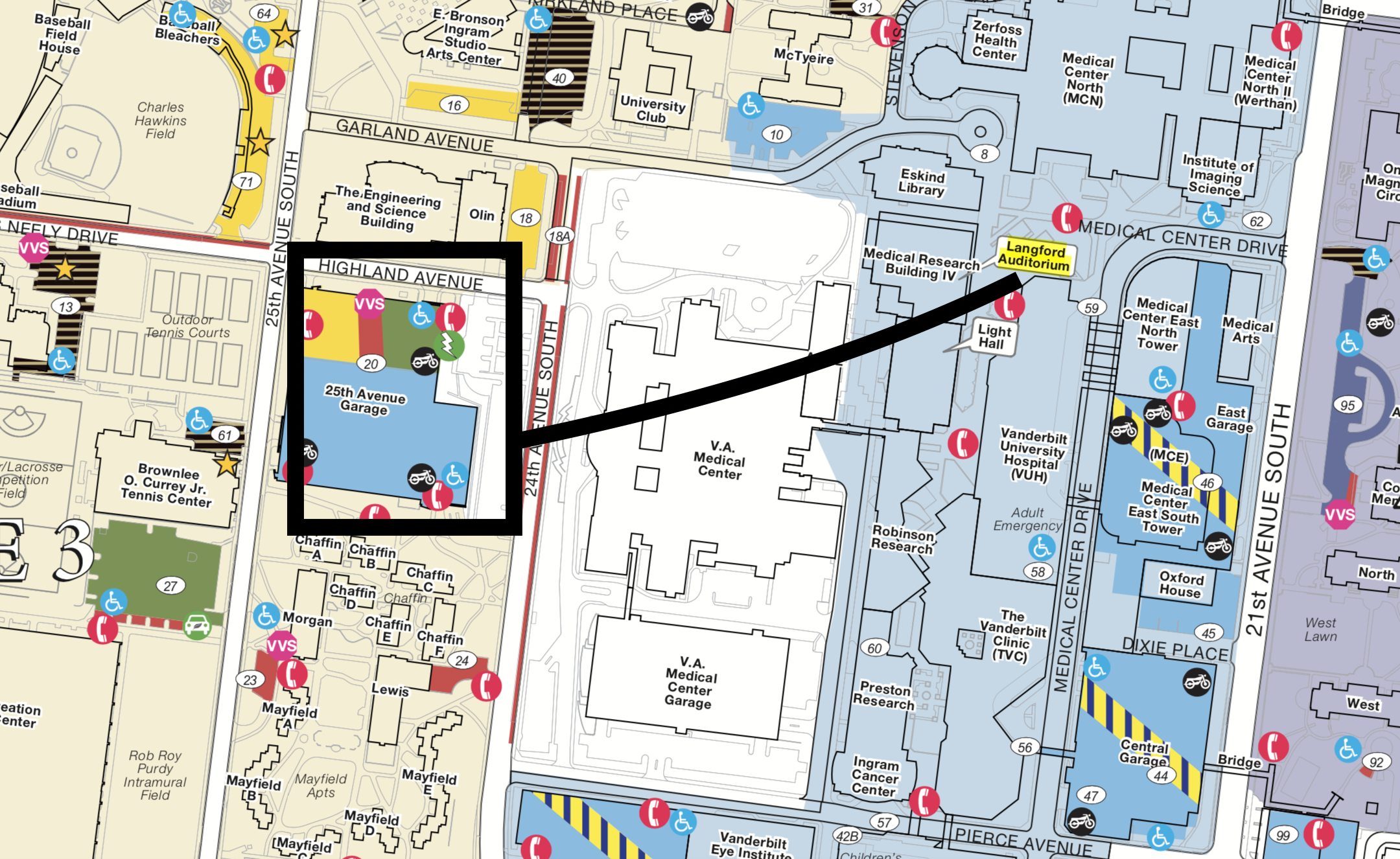 Parking closest to Langford Auditorium
Handicap Parking
A visitor with a state-issued handicap placard may park in any metered space on campus for free. If you have additional questions about parking for a special needs visitor, please contact our office at 322-2554.
Download a PDF version of the Visitor Parking Map OR view a vicinity map with driving directions to and from common destinations.