Speakers
Keynotes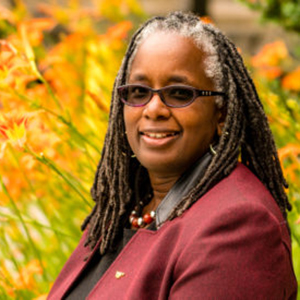 Menah Pratt-Clarke
Lunch Keynote
Menah Pratt-Clarke is the Vice President for Strategic Affairs and Vice Provost for Inclusion and Diversity at Virginia Polytechnic Institute and State University (Virginia Tech). She is also Professor of Education in the School of Education in the College of Liberal Arts and Human Sciences, with affiliations in Africana Studies, Women's and Gender Studies, and the Department of Sociology.
She has more than 20 years of administrative, academic, and legal experience in higher education, with a focus on executing and coordinating large-scale strategic initiatives that promote institutional transformation. Prior to joining Virginia Tech, she had senior administrative positions and faculty positions at the University of Illinois at Urbana-Champaign and Vanderbilt University.  As a scholar-administrator, she believes in the importance of praxis and using scholarship to inform and lead change in higher education.
She has a bachelor's degree from the University of Iowa with a major in English and minors in Philosophy and African-American Studies.  She received her master's degree in Literary Studies from the University of Iowa and a master's degree in Sociology from Vanderbilt University.  In addition, she earned her PhD in Sociology and her law degree from Vanderbilt University.  While at Vanderbilt, she taught African-American Studies and English at Fisk University, and taught English and Public Speaking through American Baptist College's program in the men's and women's maximum and minimum security prisons.  She is licensed to practice law in Illinois and Tennessee.
Her research interests include critical race studies, Black feminism, and critical race feminism, with a particular focus on issues of transdisciplinary analysis of diversity issues in higher education.  In addition to her first book,Critical Race Feminism and Education:  A Social Justice Model (2012), two other books,  Journeys of Social Justice: Women of Color Presidents in the Academy (Peter Lang, 2017) and Reflections on Race, Gender, and Culture in Cuba (Peter Lang, 2017) were released last year.  New for 2018, A Black Woman's Journey from Cotton Picking to College Professor: Lessons about race, gender, and class in America (Peter Lang, 2018).
She is frequently invited to speak on issues of diversity and inclusion, race and social justice, equity, leadership, education, women and gender, and promoting a more just and inclusive society and empowering the powerless
Patrisse Cullors
Evening Keynote
Social Activist, Best-selling Author of When They Call You A Terrorist & Co-Creator of the Viral Twitter Hashtag and Movement, #BlackLivesMatter
Artist, organizer, educator, and popular public speaker, Patrisse Cullors is a Los Angeles native and Co-Founder of the Black Lives Matter Global Network and Founder of grassroots Los Angeles based organization Dignity and Power Now. She is also a senior fellow at MomsRising where she is working on ending Maternal Mortality and Morbidity.
In 2013, Patrisse co-founded the global movement with the viral twitter hashtag #BlackLivesMatter which has since grown to an international organization with dozens of chapters around the world fighting anti-Black racism. In January 2016 Patrisse Cullors published her memoir, When They Call You a Terrorist: A Black Lives Matter Memoir. Her memoir became an instant New York Times Bestseller.
Patrisse has been honored with various awards including: The Sydney Peace Prize Award (2017), Black Woman of the Year Award (2015) from The National Congress of Black Women, Civil Rights Leader for the 21st Century Award (2015) from the Los Angeles Times, Community Change Agent Award (2016) from BLACK GIRLS ROCK!, Inc., Women of the Year Award for the Justice Seekers Award (2016) from Glamour, and ESSENCE' first-ever Woke Award.
Patrisse is currently a 2019 MFA candidate at the University of Southern California.
Panelists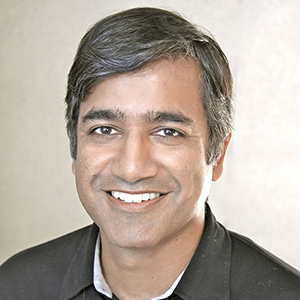 Sameer Ashar
Renowned clinical educator Sameer Ashar will join UCLA School of Law in July as a professor of law and Vice Dean for Experiential Education.
Ashar comes from UC Irvine School of Law, where he is founder and co-director of the Immigrant Rights Clinic. The clinic represents clients in four Southern California counties, focusing on workers' rights, deportation defense and immigration enforcement issues. At UCI Law, Ashar also teaches the first-year Legal Profession course and a seminar on law and social movements.
Before joining UC Irvine in 2011, Ashar was an associate professor and associate dean for clinical programs at the City University of New York School of Law, an assistant professor at University of Maryland School of Law and an acting assistant professor of clinical law at NYU School of Law.
Ashar has published and presented widely on subjects including clinical practice and scholarship, race and the law, movement lawyering, civil liberties post-9/11 and immigration law. He has represented individuals in immigration and labor cases before numerous administrative bodies, as well as in state and federal courts.
He earned his law degree cum laude from Harvard Law School in 1996, and his bachelor's degree from Swarthmore College. He clerked for Judge Deborah Batts on the U.S. District Court for the Southern District of New York and received a Skadden Fellowship to pursue work in public interest law.
In his new role at UCLA Law, Ashar will oversee the school's robust Clinical and Experiential Program and work with Assistant Dean for Experiential Education Allison Korn to grow UCLA Law's live-client clinics. In the last two years the law school has added clinics in immigration policy, veterans' affairs, and documentary film and music law, building on a legacy of excellence dating back to the foundational work of leading clinical scholars, including David Binder and many others.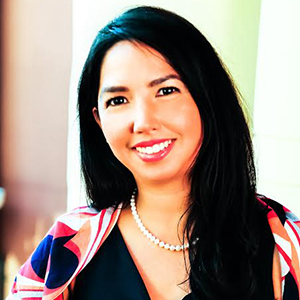 Rocío Alejandra Ávila
Rocío Alejandra Ávila is the National Domestic Worker Alliance's (NDWA's) State Policy Director, where she is focusing on policy and legal advocacy of domestic workers through state legislative and municipal campaigns.  For the past 10 years, she has been advocating for the rights of low-wage immigrant workers, providing training and technical support to work centers and grass-roots organizing campaigns on issues related to the exploitation of immigrant workers, including immigration worksite enforcement and anti-discrimination laws.
Rocío was a Senior Fellow at the Women's Employment Rights Clinic (WERC), where she litigated domestic workers cases and served as counsel to the California Domestic Worker Coalition, which successfully led a statewide campaign to pass CA's DW Bill of Rights in 2013 and 2016.  Prior to WERC, Rocío co- directed the Workers' Rights Program at La Raza Centro Legal, Inc., in San Francisco (SF), CA. At La Raza, Rocío represented predominately Spanish-speaking immigrant workers in employment matters, with a focus on wage and hour law enforcement, employment discrimination and retaliation issues. She focused her work on impact litigation and administrative advocacy on behalf of domestic worker and day labors. While at La Raza, she developed expertise in combating wage theft using alternative wage collection methods, including community organizing and direct action campaigns to redress wage theft in the immigrant community. She is a graduate of Golden Gate University School of Law and the University of California, Santa Cruz. Prior to law school, she worked as a community organizer in San Francisco's Mission District, where she was born and raised.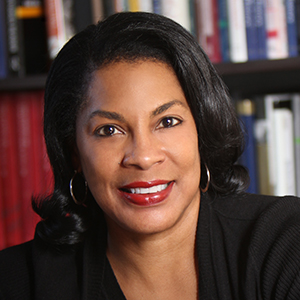 Vicki Crawford
Dr. Vicki Crawford is Director of the Office of the Morehouse College Martin Luther King, Jr. Collection, an archive containing over 13,000 items belonging to Dr. King. As Director, she develops campus-based programming and community outreach initiatives that advance the teachings and philosophy of Dr. Martin Luther King, Jr.  Dr. Crawford is a civil rights scholar whose groundbreaking volume of essays, Women in the Civil Rights Movement: Trailblazers and Torchbearers (1993) was one of the first publications to address the under-researched role of women in the African American freedom struggle. She has published numerous essays and book chapters on the Civil Rights Movement and has a strong interest in public history, having conducted workshops and seminars for middle and high school teachers as well as community leaders. Her publications include an essay, "Remembering Coretta Scott King and the Struggle for Civil and Human Rights," in the Journal of African-American History and a foreword in the collection of essays on King titled Caught in an Inescapable Network of Mutuality: Martin Luther King, Jr. and the Globalization of an Ethical Ideal.  Dr. Crawford has a Ph.D. degree in American Studies from Emory University and has completed post-doctoral fellowships at Harvard University and the University of North Carolina, Chapel Hill. Currently, she is the General Series Editor for the Morehouse College King Collection Series on Civil and Human Rights, a collaboration with the University of Georgia Press.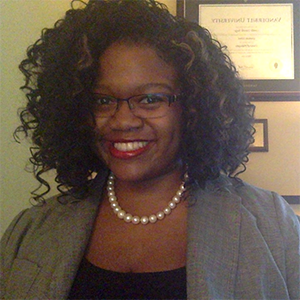 Camille D. Burge
Dr. Burge will discuss the roles of pride and anger in Black collective action from the Civil Rights era to present day.
Camille D. Burge is an Assistant Professor in the Department of Political Science and Visiting Faculty in the Center for Peace and Justice Education at Villanova University. She was born in Oklahoma City, Oklahoma and raised in Alpharetta, Georgia. Prior to joining Villanova in the Fall of 2014, she received her Bachelor of Arts in Political Science from Bethune-Cookman University and a Master's and PhD in Political Science from Vanderbilt University. As a graduate student at Vanderbilt, Camille received the prestigious National Science Foundation Graduate Research Fellowship, carrying a $30,000 stipend for three years. In 2014, she received the Lucius Barker Award for the Best Paper on Race and Politics at the Annual Meeting of the Midwest Political Science Association. In 2018, she was awarded the Junior Faculty Award for Excellence in Teaching at Villanova University. Camille's research interests lie at the intersection of political psychology and racial and ethnic politics. Motivated by her personal experiences as an African-American growing up in the sprawling suburbs of Atlanta, she studies how individuals experience emotions as members of groups and how these experiences shape their policy opinions and political behavior. Her research has been published in the Journal of Politics and Research & Politics, and her book manuscript, Fired Up, Ready to Go: Pride, Shame, and Anger in Black Politics, is currently under review for publication.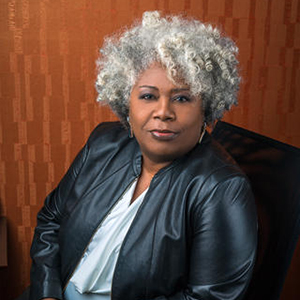 Anthea Butler 
Anthea Butler is  Graduate Chair and Associate Professor of Religious Studies and Africana Studies at the University of Pennsylvania. A historian of American and African American religion, Professor Butler's research and writing spans religion and politics, religion and gender, African American religion, sexuality, media, religion, and popular culture. She is the author of and Women in the Church of God in Christ: Making A Sanctified World on The University of North Carolina Press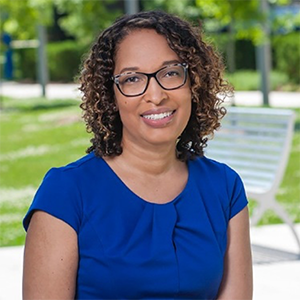 Llezlie Green Coleman
Llezlie Green Coleman is an Associate Professor of Law at American University Washington College of Law. She currently Co-Directs the Civil Advocacy Clinic and teaches Critical Race Theory. Her areas of expertise and scholarly interest include employment law, the intersection of workplace exploitation and immigration, critical race theory, critical race feminism, civil rights, and complex litigation in civil and human rights. Her most recent work considers the intersection of race and wage theft in low-wage worker communities.
After receiving her undergraduate education at Dartmouth College with an A.B. in Government with honors, Professor Coleman obtained a Juris Doctorate from Columbia Law School, where she was a Harlan Fiske Stone Scholar and worked with the NAACP Legal Defense Fund and the Center for Constitutional Rights. Following her graduation, she was a litigator at Wilmer Cutler and Pickering (now WilmerHale) and a law clerk for the Honorable Alexander Williams, Jr., United States District Judge for the District of Maryland. She then joined the Civil Rights and Employment Practice at Cohen Milstein Sellers and Toll, where she spent six years representing plaintiffs in class actions alleging employment, fair housing, and credit discrimination, as well as federal and state wage and hour law violations. Her work at Cohen Milstein included representing Native American ranchers and farmers in a landmark civil rights lawsuit against the U.S. Department of Agriculture and representing African American homeowners in a housing discrimination suit against the U.S. Department of Housing and Urban Development and the State of Louisiana regarding the "Road Home" program. She also represented groups of workers in wage and hour cases in 22 jurisdictions.
Professor Coleman has served as an Associate Trustee with the Washington Lawyer's Committee for Civil Rights Under Law and Co-Chair of the ABA Labor and Employment Section's Committee on Equal Opportunity in the Legal Profession.
She is currently the Chair-Elect of the American Association of Law Schools (AALS) Poverty Law Section.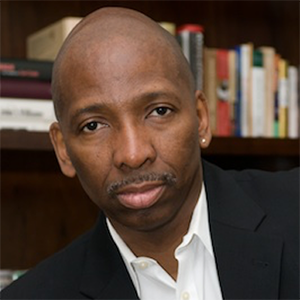 Dr. Frank E. Dobson, Jr.
Dr. Frank E. Dobson, Jr., is Associate Dean of Students, Social Justice & Identity at Vanderbilt University.  His publications include two novels, Rendered Invisible (2010, Plain View Press) and The Race is Not Given (1999, SterlingHouse), which address such issues as rational suicide and racially motivated violence.   Dobson has also published scholarly work in black literature, as well as poetry and short fiction.  Most recently, he has published articles on film and race, examining such figures as the pioneering black actor Woody Strode as well as issues of blackness and whiteness in the works of film directors Clint Eastwood and Spike Lee.
Donna Y. Ford
Donna Y. Ford, Ph.D., is Professor of Education and Human Development at Vanderbilt University. She teaches in the Department of Special Education and holds a joint appointment in the Department of Teaching and Learning. Dr. Ford has been a Professor of Special Education at the Ohio State University, an Associate Professor of Educational Psychology at the University of Virginia, and a researcher with the National Research Center on the Gifted and Talented. She also taught at the University of Kentucky.
Professor Ford earned her Doctor of Philosophy degree in Urban Education (educational psychology) (1991), Masters of Education degree (counseling) (1988), and Bachelor of Arts degree in communications and Spanish (1984) from Cleveland State University.
Professor Ford conducts research primarily in gifted education and multicultural/urban education. Specifically, her work focuses on: (1) recruiting and retaining culturally different students in gifted education; (2) multicultural and urban education; (3) achievement gaps; (4) minority student achievement and underachievement; and (5) family involvement. She consults with school districts, educational, and legal organizations in the areas of gifted education, Advanced Placement, and multicultural/urban education. Professor Ford's courses focus on these topics.
She is the author/co-author of several books, including Recruiting and Retaining Culturally Different Students in Gifted Education (2013), Reversing Underachievement Among Gifted Black Students (1996, 2010) Multicultural Gifted Education (1999, 2011), In Search of the Dream: Designing Schools and Classrooms that Work for High Potential Students from Diverse Cultural backgrounds (2004), Diverse learners with exceptionalities: Culturally responsive teaching in the inclusive classroom (2008), and Teaching Culturally Diverse Gifted Students (2005). Several other books are in progress.
Professor Ford has written at least 200 articles and book chapters; she has made more than 1,000 presentations at professional conferences, organizations, and in school districts. She is the co-founder of the Scholar Identity Institute for Black Males at Vanderbilt.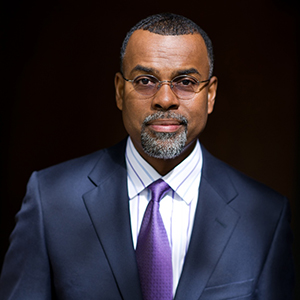 Eddie S. Glaude Jr.
Eddie S. Glaude Jr. is a scholar who speaks to the black and blue in America. His most well-known books, Democracy in Black: How Race Still Enslaves the American Soul, and In a Shade of Blue: Pragmatism and the Politics of Black America, take a wide look at black communities and reveal complexities, vulnerabilities, and opportunities for hope. Hope that is, in one of his favorite quotes from W.E.B Du Bois, "not hopeless, but a bit unhopeful."
He is chair of the Department of African American Studies, a program he first became involved with shaping as a doctoral candidate in Religion at Princeton. He is the current president of the American Academy of Religion. His books on religion and philosophy include African American Religion: A Very Short Introduction and Exodus! Religion, Race and Nation in Early 19th Century Black America, which was awarded the Modern Language Association's William Sanders Scarborough Book Prize. Glaude is also the author of two edited volumes, and many influential articles about religion for academic journals. He has also written for the likes of The New York Times and The Huffington Post.
Currently Glaude is at work on a book about James Baldwin, tentatively titled James Baldwin's America, 1963-1972. Of Baldwin, Glaude writes, "Baldwin's writing does not bear witness to the glory of America. It reveals the country's sins, and the illusion of innocence that blinds us to the reality of others. Baldwin's vision then requires a confrontation with history (with slavery, Jim Crow segregation, with whiteness) to overcome its hold on us. Not to posit the greatness of America, but to establish the ground upon which to imagine the country anew." Democracy in Black has been described in similar terms. Bill Moyers says the book "breathes with prophetic fire," recently writing, "Democracy in Black is rich in history and bold in opinion, and inconvenient truths leap from every page."
He holds a master's degree in African American Studies from Temple University, and a Ph.D. in Religion from Princeton University. He began his teaching career at Bowdoin College. He has been a visiting scholar at Amherst College and Harvard. In 2015 he was awarded an honorary doctorate from Colgate University, delivering commencement remarks titled, "Turning Our Backs." He is a columnist for Time Magazine and regularly provides commentary on radio and television news programs like Democracy Now!, Morning Joe, and the 11th Hour. He hosts the podcast AAS 21, recorded at Princeton University in Stanhope Hall, the African American Studies department's home.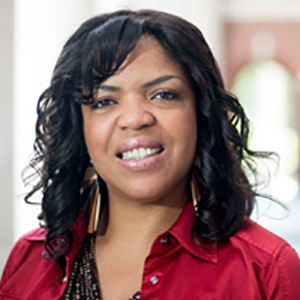 Ebony O. McGee
Ebony O. McGee is an Associate Professor of Education of Diversity and Urban Schooling at Vanderbilt University's Peabody College and a member of Scientific Careers Research and Development Group at Northwestern University. She received her Ph.D. in Mathematics Education from the University of Illinois at Chicago; and she was a National Academy of Education/Spencer Foundation Postdoctoral Fellow and a National Science Foundation Postdoctoral Fellow. As a former electrical engineer, she is concerned with science, technology, engineering, and mathematics (STEM) learning and participation among historically marginalized students of color. Her research focuses on the role of racialized experiences and biases in STEM educational and career attainment, problematizing traditional notions of academic success and what is mean to be successful yet marginalized, and mathematics identity and identity development in high-achieving students of color.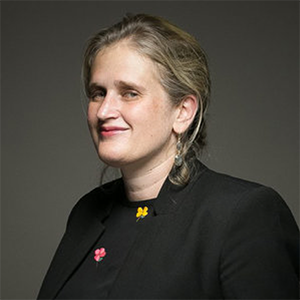 Jennifer (JJ) Rosenbaum
Jennifer (JJ) Rosenbaum is currently with the Global Labor Justice Project, and is a lecturer at Harvard Law School. You can follow her on Twitter at @rosenbaumjj. She researches human rights approaches to raising standards for low-wage workers on global supply chains—both global production networks and global labor subcontracting chains. She has litigated cases before trial and appellate courts, lead national policy campaigns, and testified before the U.S. Congress on labor protections for migrant workers and consults with worker organizations on raising workplace standards, overcoming forced labor, and advancing new forms of bargaining. She received her J.D. from Harvard Law School.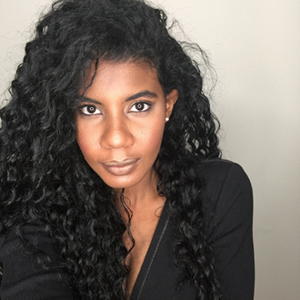 Nic Stone
Nic Stone was born and raised in a suburb of Atlanta, GA, and the only thing she loves more than an adventure is a good story about one. After graduating from Spelman College, she worked extensively in teen mentoring and lived in Israel for a few years before returning to the US to write full-time. Growing up with a wide range of cultures, religions, and backgrounds, Stone strives to bring these diverse voices and stories to her work.
You can find her goofing off and/or fangirling over her adorable little family on most social media platforms.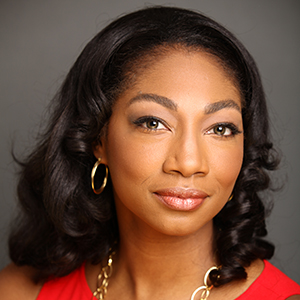 Eboni Marshall Turman
The Reverend Eboni Marshall Turman, Ph.D., is assistant professor of theology and African American religion at Yale University Divinity School. A first-career concert dancer and ordained National Baptist preacher, Dr. Turman holds degrees in philosophy, theology, and Christian ethics from Fordham University and Union Theological Seminary in the City of New York, respectively.
Her research interests span the varieties of 20th century US theological liberalisms, most especially Black and womanist theological, social ethical, and theo-aesthetic traditions. In addition to several journal articles and book chapters, she is the author of Toward a Womanist Ethic of Incarnation: Black Bodies, the Black Church, and the Council of Chalcedon. She is currently working on two monographs tentatively titled, Black Woman's Burden: Sexism, Violence, and the Black Church, and Loves the Spirit: The Womanist Theological Idea.
Dr. Turman is the youngest woman to have been named Assistant Minister of the historic Abyssinian Baptist Church in New York City (2002-2012), and the second woman to preside over the ordinances in its 210-year history.
She is the only womanist theological ethicist on faculty at Yale Divinity School and the recipient of the 2018 Inspiring Yale award; a 2017-18 Yale Public Voices fellow; one of Ebony Magazine's Young Faith Leaders in the Black Community; included on the Network Journal's prestigious 40 Under 40 List; named as one of the "Top 5 Young Preachers in America" by ROHO; an Auburn Theological Seminary 2017 "Lives of Commitment" honoree, and is featured in the highly acclaimed 2018 documentary film, The Gospel According to André Leon Talley, where she discusses the intersection of faith and fashion in the Black Church.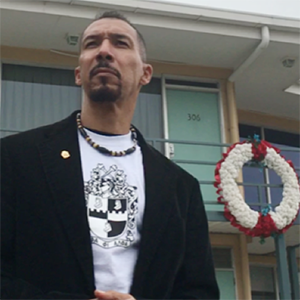 Gilman W. Whiting
Dr. Whiting has authored more than 60 scholarly articles in journals such as the Roeper Review, Journal for Secondary Gifted Education, and The International Journal of Sport and Society as well as numerous book chapters.
In 2006 Whiting re-conceptualized his dissertation on young Black and Brown fathers and created the scholar Identity Model™, a psycho-social model to assist whole communities to rethink ways to combat academic apathy.
He consults with hundreds of school districts and programs nationally and internationally. He is the founding chair of the Achievement Gap Institute at the George W. Peabody College of Education at Vanderbilt.