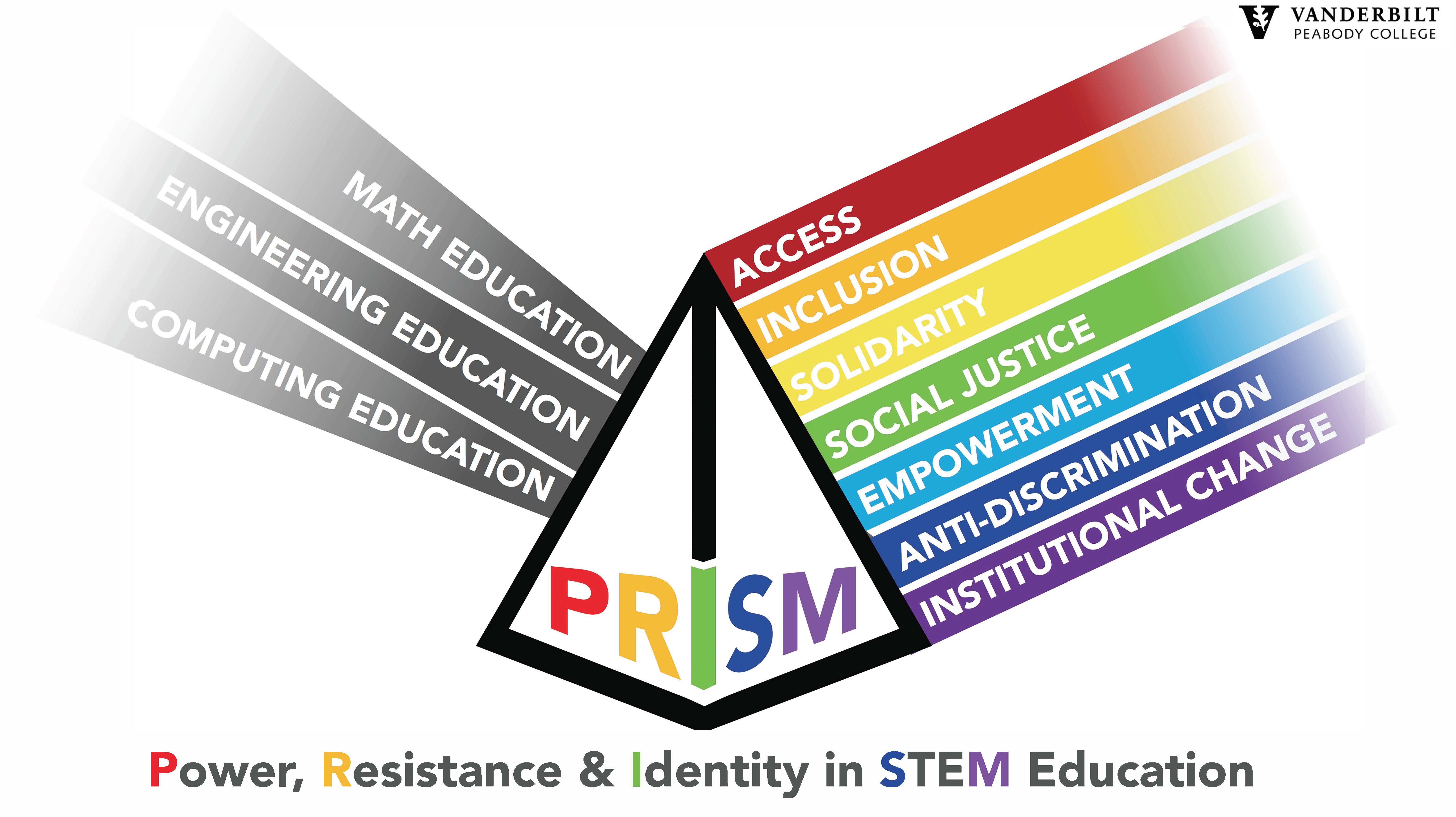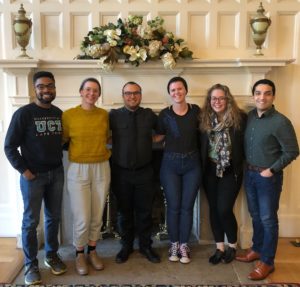 PRISM (Power, Resistance & Identity in STEM Education) is a research lab at Vanderbilt University – Peabody College of Education & Human Development that engages in scholarship to inform equitable teaching and student support practices in undergraduate STEM (science, technology, engineering, and mathematics). Directed by Dr. Luis A. Leyva in the Department of Teaching & Learning, PRISM consists of undergraduate, master's/professional, and doctoral student members from different disciplinary programs in and outside of Vanderbilt. As a space of collective healing and re-humanizing the research experience in the academy, PRISM members support one another in constantly interrogating their positions of privilege and oppression to engage in research alongside historically marginalized communities in STEM education.
Cutting across PRISM research projects is use of intersectionality, a perspective from Black feminist thought and coined by critical race scholar Dr. Kimberle Crenshaw that elucidates unique experiences of oppression and agency at the juncture of racism and other systems of power. Intersectionality guides the PRISM Lab's analyses of how historically marginalized groups across intersections of racial, gender, and sexual identities varyingly experience STEM educational practices as oppressive or socially affirming.
The lab's acronym, PRISM, pays homage to Dr. Crenshaw's conceptualization of intersectionality as a "prism" to understand the dilemmas and oversights that multiply marginalized individuals experience at the juncture of racism, white supremacy, cisheteropatriarchy, and other systems of power. PRISM serves as an "intersectional prism" that, by way of centering the voices of historically marginalized student populations, illuminates as well as disrupts multi-dimensional forms of oppression in undergraduate STEM.Over the years, PRISM research projects have been generously supported by the Bill & Melinda Gates Foundation, National Science Foundation, National Academy of Education/Spencer Foundation, Kapor Center, and Vanderbilt University-Peabody College. Any questions regarding PRISM research can be directed via e-mail to lab director, Dr. Luis A. Leyva.