Welcome to my web page. I am the Patricia and Rodes Hart Professor of Public Policy, Education and Economics at Vanderbilt University and the Chair of the Department of Leadership, Policy and Organizations in the Peabody College of Education and Human Development.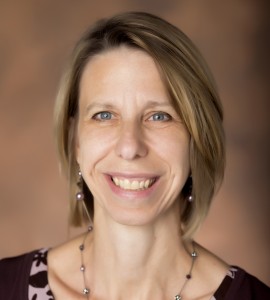 I came to Vanderbilt University and Nashville in August 2015 as a Professor of Public Policy and Education in the Department of Leadership, Policy, and Organizations at the Peabody College, and I also hold a secondary appointment as a Professor of Economics in the College of Arts and Sciences (http://as.vanderbilt.edu/econ/bio/carolyn-heinrich). My research focuses on education, workforce development, social welfare policy and poverty reduction, program evaluation, and public management and performance management issues. I conduct research in both U.S. and international contexts, and I often work closely with federal, state and local governments, as well as nongovernmental organizations (such as the World Bank, UNICEF and others), to improve policy and program design and effectiveness. Current studies include the Policies for Action Research Hub at Vanderbilt, in which we are using longitudinal, statewide health and education data to better understand the challenges faced by children in Tennessee who are at risk of falling behind on key health and educational outcomes and to illuminate ways current policies and program could be improved to more effectively serve their needs. I am also currently working on a study of the implementation and impacts of digital educational tools in K-12 public schools, both domestically and internationally, with the aim to understand how educational technologies can be better integrated and deployed to increase student achievement and reduce achievement gaps (see the study website here: https://my.vanderbilt.edu/digitaled). Another major project is the Tennessee Postsecondary Evaluation and Analysis Research Lab (TN-PEARL), which since 2017, in partnership with colleagues at the University of Tennessee-Knoxville, we have been building a foundation for actionable research on higher education policy with the Tennessee Higher Education Commission.
I served in 2016-2017 as the President of the Association for Public Policy Analysis and Management (APPAM), and as President of the Public Management Research Association from 2011-2013 (PMRA). I also served as Editor of the Journal of Public Administration and Theory from 2005-2008 (JPART). Prior to my appointment at Vanderbilt University, I held the Sid Richardson Chair in Public Affairs at the Lyndon B. Johnson (LBJ) School of Public Affairs and was an affiliated professor in the Department of Economics at the University of Texas at Austin.  I also directed the Center for Health and Social Policy at the LBJ School. I am currently a Research Professor at the LBJ School, as I continue to manage research based at UT-Austin.
My earlier appointments were at the University of Wisconsin-Madison La Follette School of Public Affairs, where I served as Director of the La Follette School from 2008-2011 and also held an affiliate appointment in the Department of Economics.  I also served as Associate Director of Research and Training at the Institute for Research on Poverty (2004-2009). My first faculty appointment as an assistant professor was at the University of North Carolina at Chapel Hill (2000-2003).  I have been extremely fortunate to spend my career at these outstanding educational institutions.
The greatest joy in my life comes in time with my family, especially my three children, Victoria, Nathan and Lauren, and my granddaughter, Natalia.
Here are some favorite quotes:
From Anne Franke: "No one has ever become poor by giving."
And from 18th century Irish political philosopher and statesman, Edmund Burke: "The only thing necessary for the triumph of evil is for good men to do nothing."
From Martin Luther King Jr.: "Life's most persistent and urgent question is, 'What are you doing for others?'"
I am thrilled to see all of the good works that my students, current and former, do in their time here and when they head off into the world!