About Me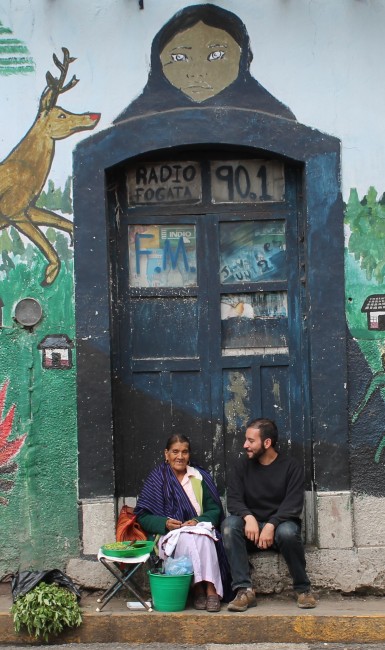 Originally from Yucatán, México, I graduated with honors from the Department of Psychology of the National Autonomous University of Mexico. I am currently a Ph.D. Candidate in Political Science at Vanderbilt University and will receive my degree on December 2015. Broadly, I am interested in the social psychology of the interaction between citizens and the state in times of crisis. My dissertation employs in-depth interviews, analysis of observational data and in-the-field laboratory experiments to study the emergence of vigilante justice in Mexico. Currently, I am studying the interaction between citizens' social capital and distrust in the law enforcement as antecedents of the emergence of vigilantism. I have conducted fieldwork in Mexico City and in Cherán, a town located in the Purepechan Plateau of the State of Michoacán, México.
Other topics in which I have conducted research include: the effect of economic times on citizens´ reaction to perceived corruption; the effect of citizens' satisfaction with the results of "hard-line" security policies on their democratic preferences; and the effect of terrorism on public opinion. I have presented this research in national and international forums and some has been published in peer-reviewed journals such as Comparative Political Studies and Política y Gobierno. My work has received funding from Mexico's National Council of Science and Technology (CONACyT), Vanderbilt University's Center for Latin American Studies (CLAS) and the Social Science Research Council (SSRC).
In addition to my work in political science, I also enjoy practicing Kendo (the art of Japanese fencing) and collaborating in research about the pre-hispanic origins of Mezcal and the Mesoamerican diet.