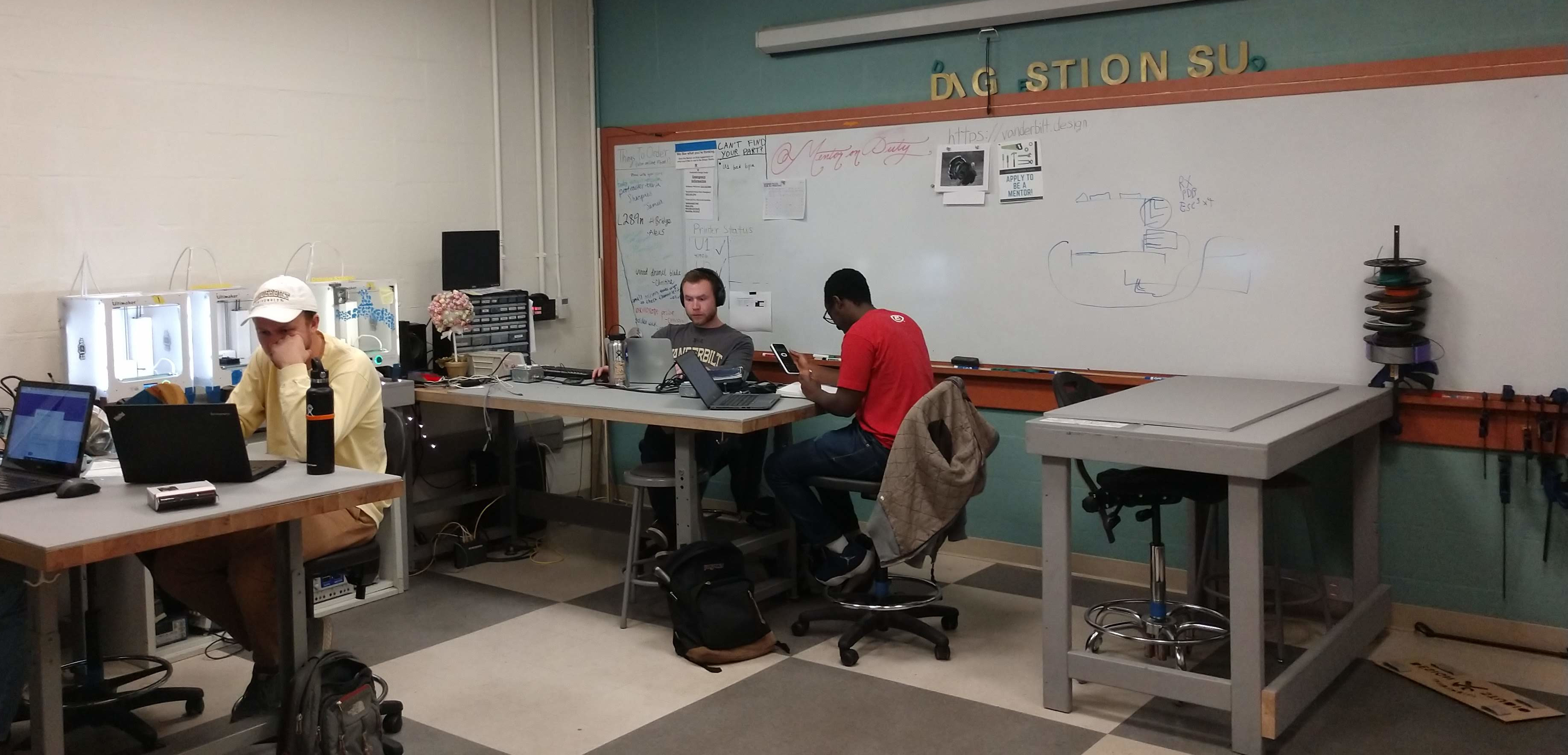 The Vanderbilt Design Studio is a student-run workshop in Featheringill Hall. We provide students and faculty with resources they need to help bring their ideas to fruition.
Under the supervision of Dr. Thomas Withrow and Dr. Ken Frampton, volunteer student mentors monitor the space and assist users with their creations. The studio is located at the far end of the first-floor atrium of Featheringill Hall in room 131A. Come say hello – we'd be happy to show you around!
Some of the things you can do in the studio:
3D print models in plastic (PLA)
Solder and test electronics
Cut, drill, and finish wood, plastic, and aluminum
Use an Arduino and sensors
Use nuts, bolts, wire, and other miscellaneous consumables
Check our hours on the sidebar, stop by and make something!