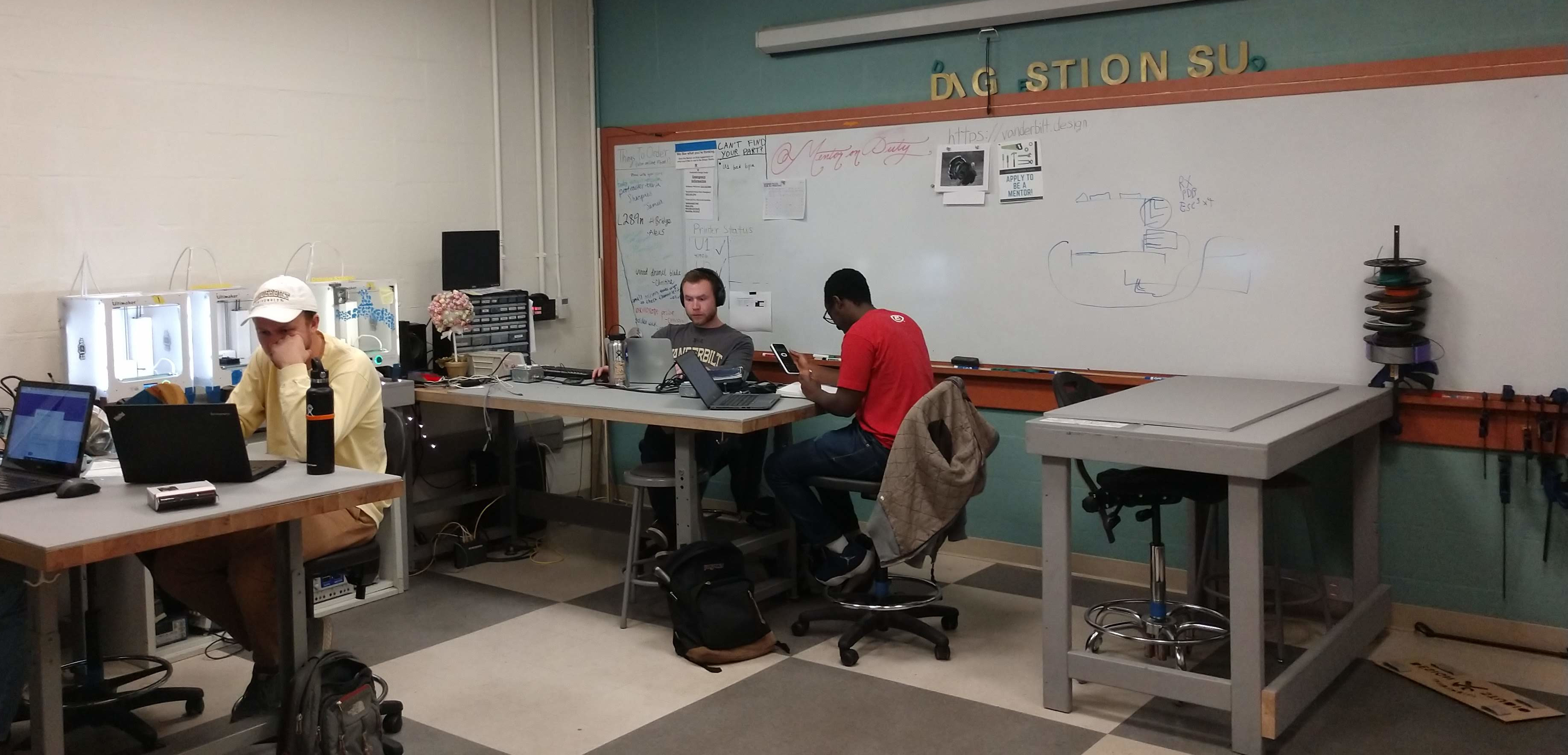 The Vanderbilt Design Studio is a student-run workshop located in Featheringill Hall. Under normal circumstances, we provide students and faculty with resources they need to help bring their ideas to fruition.
Unfortunately due to COVID-19, we are currently closed until further notice.
However, remote 3D printing is now online and available for Vanderbilt students.
Happy printing!