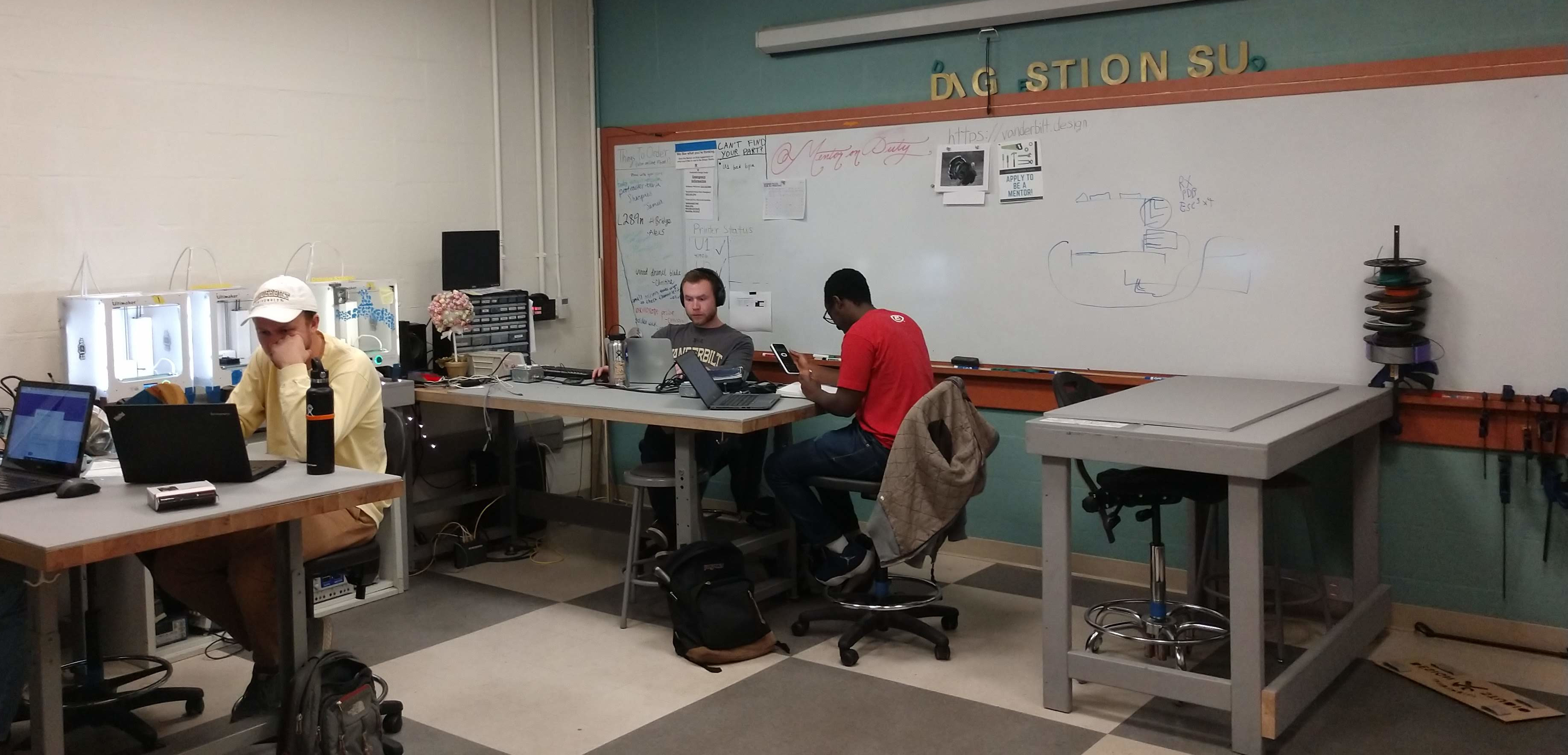 The Vanderbilt Design Studio is a student-run workshop located in Featheringill Hall. Under normal circumstances, we provide students and faculty with resources they need to help bring their ideas to fruition.
Unfortunately due to COVID-19, we are currently closed until further notice.
Remote 3D printing is online and available for Vanderbilt students. However, we will not be accepting new print requests until the Commodores Care period is over.
Happy printing!