We develop and apply genomic and computational methods to investigate the genetic architecture of complex traits, including disease risk and drug response. We are interested in what can be learned from DNA sequence and multi-omics data about disease mechanism, therapeutic intervention, molecular evolution, and genome function. An ongoing project involves understanding gene regulation across tissues and cell types to gain insights into disease mechanisms and therapeutic targets. We utilize large-scale DNA biobank data linked to electronic health records, along with data science and computation, to identify genes involved in human health and disease in diverse populations, to discover novel biomarkers, and to enable a comprehensive systems view of the disease phenome. Here is a short description of research interests.
---
Dr. Eric R. Gamazon is broadly interested in genomics, computational biology, machine learning, and genomic medicine and leads an R35- and R01- funded interdisciplinary laboratory of computational scientists, molecular biologists, and physicists. He is a faculty member of the Vanderbilt Genetics Institute.
The Gamazon lab is an interdisciplinary hybrid environment with expertise in computational genomics and molecular biology. The lab has been the research training ground for a Barry Goldwater Scholar, a Fulbright Scholar, a NARSAD Young Investigator Grant recipient, and a Ruth L. Kirschstein Individual Predoctoral Fellow. 
Dr. Gamazon is a recipient of the inaugural Genomic Innovator Award from the National Institutes of Health (NIH). Here is a list of select publications and the latest news.

He is now a Life Member (2019 — present) of Clare Hall, University of Cambridge, able to return any time to participate in the intellectual life of the college. Clare Hall is a graduate college devoted to research and scholarship and a culturally rich and intellectually exciting academic community. In 2018, he was elected to a Clare Hall Visiting Fellowship to advance his research and scholarship and mentor graduate students. He has held visiting posts in the Department of Medicine, the MRC Epidemiology Unit, and the MRC Biostatistics Unit of the University of Cambridge. He has been appointed a standing member of the NIH Biostatistical Methods and Research Design (BMRD) study section.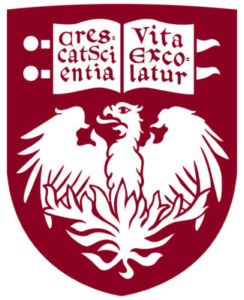 He has conducted research in genomics and translational science in the Section of Genetic Medicine of the University of Chicago and the Faculty of Medicine (AMC) of the University of Amsterdam. He was trained in Mathematics and Statistical Genetics.